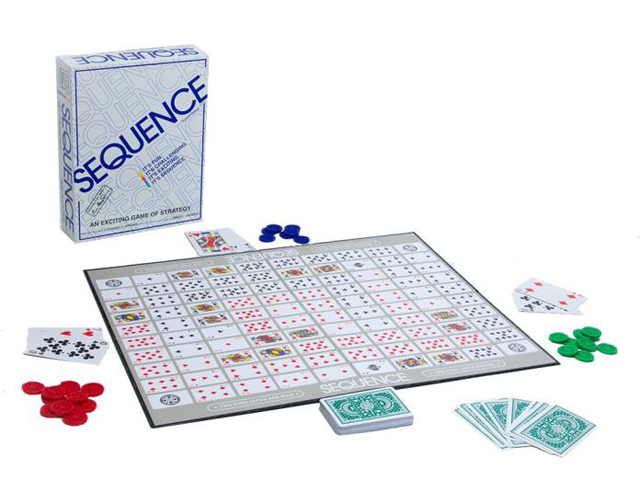 It's fun, it's challenging, it's exciting, it's Sequence! Play a card from your hand, and place a chip on a corresponding space on the game board. When you have five in a row, it's a Sequence. Learn to block your opponents or remove their chips, and watch out for the Jacks - they're wild! With a little strategy and luck, you'll be a winner.

For 2-12 players, ages 7 and up.
RRP $29
Available at all leading retailers
Review:
This is my go to game, absolutely love Sequence. Stragegy and luck required to outplay your opponents, great for the whole family and to get minds ticking away from technology. Best game to take away on holidays, as this board/card game includes tokens and 2 packs of cards so already you have a multitude of games you can aside from Sequence. Best value game on the market for the usage you will get.