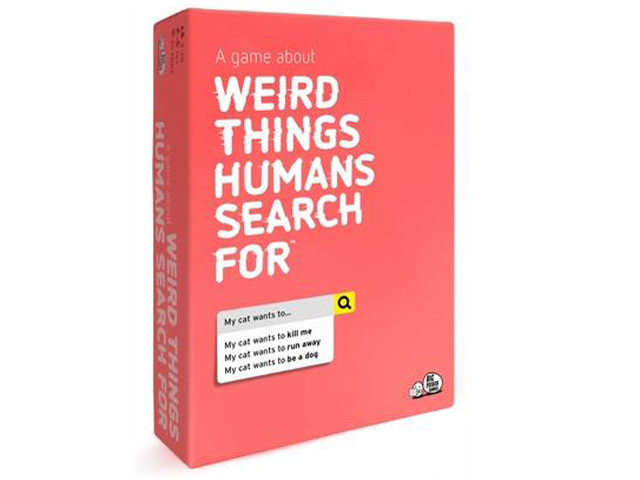 We've spent months going through some of the most popular searches on the internet and picked the strangest ones we could find. What we were left with was a brand new party game: Weird Things Humans Search For. In this game, we'll give you the first half of a popular internet search, you give us the rest. The higher your guess ranks on the list, the more points you'll win for your team. Just think like a human and you'll do fine.

Weird Things Humans Search For
For ages 14+.
RRP $25
Available now at Kmart!
Review: Weird Things Humans Search For is interactive conversational game. Can you guess what people search for the most? Great for dinner parties, family gatherings and gatherings with friends. Igniting conversations you didn't think you would have that will have you laughing.