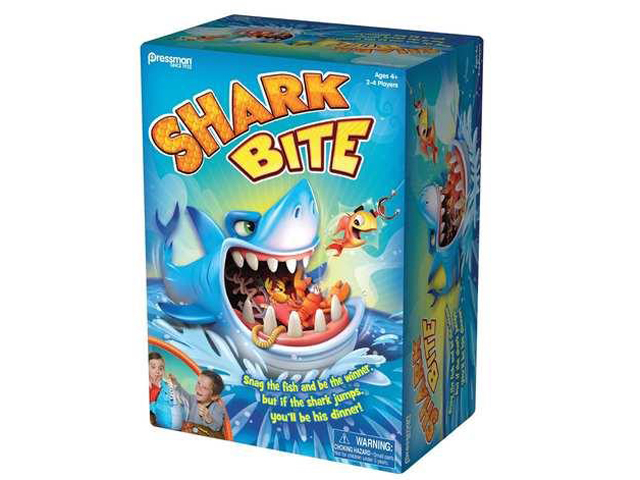 Get ready to have a REEL-y good time when you play Shark Bite! Snag the fish and be the winner, but if the shark jumps, you'll be his dinner! Players take turns rolling the die and fishing for the sea creatures using the fishing rods. But watch out, you never know when the shark is going to bite!

For Ages 4+.
RRP $25
Available now at Kmart!
Review: So refreshing to play without a screen, I encourage parents to get on board with games like Shark Bite that bring back a piece of the imagination and a lot more interaction between kids and families.