Rapid Fire Interview with Miley Cyrus
Miley Cyrus stars in the hit Disney Channel series Hannah Montana, which is currently in its fourth season. She also starred in the feature film Hannah Montana: The Movie, which topped the box office its opening weekend, was the voice of Penny in Bolt, and broke box-office records with her 3D film Hannah Montana/Miley Cyrus: Best of Both Worlds Concert Tour.
Cyrus is a multiplatinum recording artist and is the youngest-ever recording artist with four number-one albums in less than three years. She recently released The Time of our Lives, which features the number-one hit, Party in the USA. She is also the best-selling author of Miles to Go, her first book that shares her inspiring story, which spans from her Southern roots in Tennessee to the excitement of her record-setting triumphs in television, music and film.
In addition, Cyrus and designer Max Azria of apparel house BCBGMAXAZRIAGROUP, Inc. have teamed up to create Miley Cyrus & Max Azria, a new apparel line exclusive to Walmart.
Cyrus currently stars as Ronnie in The Last Song, based on Nicholas Sparks' latest novel.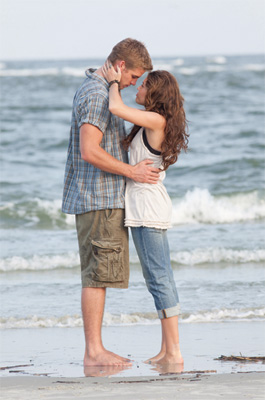 Interview with Miley Cryus
Sunrise or Sunset
Miley Cryus
: Sunset
Bed or Hammock
Miley Cryus
: Bed
A Kiss on the Hand or a Kiss on the Cheek
Miley Cryus
: A Kiss on the Hand
Flowers or Chocolates
Miley Cryus
: Chocolates
Pizza or Burget
Miley Cryus
: Burger
Night in or Night out
Miley Cryus
: Night out
Surf of Ski
Miley Cryus
: Surf
Home or Away
Miley Cryus
: Home
Car or Motorbike
Miley Cryus
: Motorbike
Jeans or Sweatpants
Miley Cryus
: Sweatpants
Lip Gloss or Lipstick
Miley Cryus
: Lipstick
City Break or Beach Holiday
Miley Cryus
: Beach Holiday
Candle-lit Dinner or Stroll along the beach
Miley Cryus
: Stroll along the beach
Horse Riding or Shopping
Miley Cryus
: Shopping
Kittens or Puppies
Miley Cryus
: Puppies
Paris or Nashville
Miley Cryus
: Nashville
Trick or Treat
Miley Cryus
: Trick
High heels or sneakers
Miley Cryus
: High heels
Luau or Hoe
Miley Cryus
: -down. Luau
Hair up or hair down
Miley Cryus
: Hair down
Snowballs or Snow Angels
Miley Cryus
: Snowballs
Horror Flick or Chick Flick
Miley Cryus
: Chick Flick
Popcorn or Cotton Candy
Miley Cryus
: Cotton Candy
Alone or in a crowd
Miley Cryus
: Alone
Walk or Ride
Miley Cryus
: Ride
Rules or Freedom
Miley Cryus
: Freedom
Text or talk
Miley Cryus
: Text
Wild or Mild
Miley Cryus
: Wild
Today or Tomorrow
Miley Cryus
: Tomorrow
Book smart or Street Smart
Miley Cryus
: Street Smart
Glamour or Grunge
Miley Cryus
: Grunge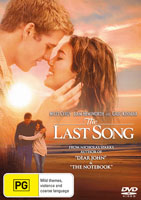 The Last Song DVD
Cast
: Miley Cyrus, Greg Kinnear, Kelly Preston, Liam Hemsworth
Director
: Julie Anne Robertson
Genre
: Romance, Drama
Rated
: PG
Running Time
: 103 Minutes
Released on DVD
: 4th of August, 2010
Liam Hemsworth The Last Song Interview -
www.girl.com.au\liam-hemsworth-the-last-song-interview.htm
The Last Song Review -
www.girl.com.au\the-last-song-review.htm