Australia is a nation obsessed with coffee. A wake-me-up espresso in the morning, a latte while brunching with friends, or that irresistible Espresso Martini on a night out – there's never a bad time for coffee. With Christmas around the corner, Seven Miles Coffee Roasters is serving up the tastiest ways to keep you going from morning 'til night, from Christmas Eve through to New Year's Day.

Seven Miles' Paul Asquith, a former Australasian Barista Champ with more than 15 years of daily brewing experience under his belt, explains:
"I love to experiment with coffee and find tasty new ways to serve it up. For me, when Christmas comes around, I think you just can't beat cold brew iced coffee. It's simple, tasty and can be served in whole heap of creative ways. With more and more coffee lovers turning to cold brew this summer, Seven Miles is here to help. Our new Cold Brew Summer Blend makes brewing your own even easier."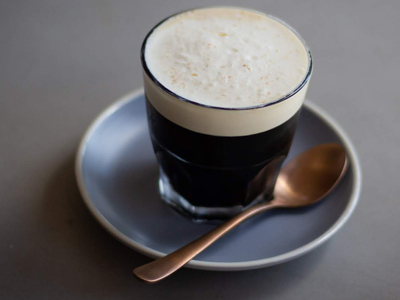 To brew your cold brew at home, add 5 parts cold water to 1 part ground coffee and leave it to brew for about 24 hours. Stored in the fridge for up to two weeks, this cold brew concentrate serves as the base for a selection of special drinks that will get every Christmas celebration started.


Indulgent Take On A Summer Staple – Cold Brew Spider: For a spin on an Aussie favourite – the Spider, fill 1 part cold brew and 1 part sparkling water into a tall glass and add a scoop of vanilla ice cream on top. Turn this into a treat for the whole family, swapping out the coffee for a cup of hot/cold chocolate instead.
Cool Coffee Quencher - Cold Brew Macchiato: Shake up your morning brew, add 30g of pure cream and a pinch of salt to a cocktail shaker, give it a good shake and pour over 60ml of cold brew concentrate. Between the whiskey-like intensity of the cold brew concentrate and the richness of the cream, you will find yourself with a beautifully balanced drink.