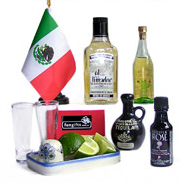 Want to give gifts of the quality you wish to receive them? Look no further than
Fun Gifts
. Providing a huge range of unisex and specialised gifts, searching through you'll find gifts that are just too good to give away!
Such as the 'Australian Brekky' ($95 AU), perfect for a leisurely breakfast, including a decadent serve of Rocky Road Muesli (including marshmallows, chocolate, cranberries and strawberries!), freshly squeezed orange juice, a fresh serve of pancakes (utensils & instructions are included so even the most novice can whip up a feast!) and organic tea.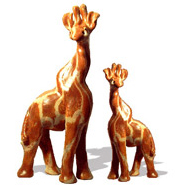 Or for the kids, a great summer gift is the Chinese 10-pin Bowling Set, made from an innovative design of heavy-duty foam so it's ready to use indoor and out.
Why not sample the Australian Red Wine Taster? This pack comes with all you need for you and your friends to become wine connoisseurs. Paper bags are provided for disguising the bottles in a 'blind taste', as well as notes on each of the wines and tips on how to 'do' a wine tasting. Get those glasses swirling! Who can pick the Tempranillo from the Shiraz, and what of the Pinot Meuier? And in case of spillage, there is a Red Wine Stain Remover included in the gift pack - which hopefully will be one of those gifts that never gets used!
Seduce your taste buds with
Fun Gifts
other drink gifts, alcoholic and non-alcoholic, coming from Australia and worldwide. Drink gifts provide a great excuse to get together and celebrate, and packs also include accompanying food or a small gift item to provide a lasting momento of the occasion. Unique gifts for every taste include Indian, Mexican, Spanish, Chinese, Japanese and Moroccan drink gifts that'll have you saying not only 'Cheers', but also 'Salud!' 'Kanpai!' and 'Bisehha!" Reflecting the country of origin, gifts come wrapped in the colour themes of the country, so you'll be left with no doubt of how exotic your gift is! Food gifts too represent flavours of a country. Read the information pack accompanying the gifts, which will provide you with background about who produced the product, where it was made and suggestions on how to use the items. Sourced from passionate suppliers intent on providing the highest quality, you'll find classic Australian grub, fine French food, delightful Devonshire teas from the UK, gastronomic Italian platters, and interesting Israeli dishes. Buon appetite!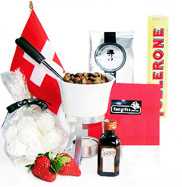 Give a gift that can be used again and again with
Fun Gifts
recipe gifts. A unique feature of their online gift shop, this section includes difficult-to-find cooking pots and ingredients. Recipes will provide inspiration for culinary delights that will make for a feast for the eyes, nose and stomach! Look for Swiss, Tunisian, Moroccan products and more.
For those discerning friends keen to expand their knowledge about the finer things of life, introduce them to
Fun Gifts
Gourmet Educational 'Courses', including worksheets, study guides, learning tools and fine food and drink to integrate with the courses. Allow them to study in the comfort of their home, or invite friends to join in!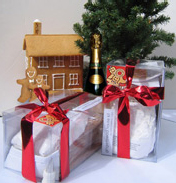 The team at
Fun Gifts
have an educational, communications and technology background. Being passionate travellers who love exploring food, cultures and people, they don't just pack gift boxes. They research, explore and buy regularly, and take pleasure in sharing the results of their great experiences.
Fun Gifts
intend to inform and empower, believing that knowing how and when to use a food, and knowing where it comes from and how to pronounce its name increases one's enjoyment and pleasure. To share a gift from
Fun Gifts
is to express a passion, a curiosity; an experience. Gift shopping will be easy, stress free and fun, and will provide a range of exotic gift options to provide for a range of ages, budgets and occasions.
Visit:
Fun Gifts