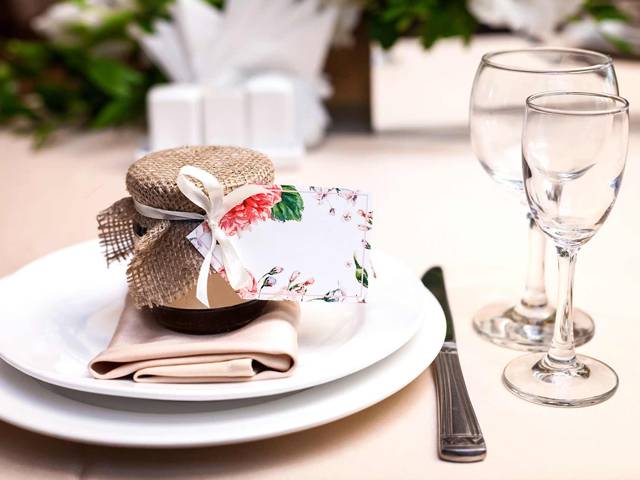 Sometimes edible wedding favors are just the best party favors to give your guests because you can be sure they will not be left behind. It is easy to please guests with dessert wedding favors because you don't have to rack your brain thinking if they would love them or not, need them or not. Who wouldn't want an edible treat?

Another thing about this choice of wedding favors, is just how easy it is in all ramifications. Are you looking to save money? Edible treats can serve as inexpensive wedding favors depending on your choice of treats. Would you prefer to make DIY wedding favors? Then this is a great option for making something all of your guests can enjoy. You would just need to get cute bridal boxes to use as packaging or customize these treats. So, while planning other things like wedding stationery and wedding reception music, don't forget to consider your choice of wedding party favors whether edible or not.

From snacks, to drinks, and sweets, find below great options for food wedding favor ideas.

1. Caramels: Offer guests wedding favours candy of sweet caramels individually wrapped and customized if you like. With various flavors such as dark chocolate, honey or lavender, guests with a sweet tooth will love these little packages to take home and enjoy.

2. Mini alcohol bottles: It is difficult to refuse a mini bottle of your favorite wine or champagne. These mini bottles are so cute, and easy to carry. Create a custom label and message for each bottle and have your guests taking these cuties home after the wedding.

3. S'mores ingredients: Depending on the theme of the wedding, s'mores could make great wedding treats for your guests. For a winter ski lodge wedding, to a summer camp themed one, this DIY treat would be much appreciated by your guests. Create the perfect s'mores kits for guests to take home; you could even add a brownie mix or hot chocolate ingredients in the bags to make it complete.

4. Olive oil: A Mediterranean family would definitely appreciate this. Nothing like quality olive oil, even better with flavors like chili, rosemary or truffles. A small bottle, well packaged, will always come in handy in the kitchen and will not be left behind.

5. Popcorn: Another treat that can come in different flavors and definitely please your guests is popcorn, or kettle corn. A great idea for a rustic or bohemian wedding, this fun snack can be individually wrapped andpersonalized as a wedding take away.

6. Honey: Give your guests the opportunity to take home something sweet with cute little jars of delicious honey. Whether you buy a known brand or patronize a local one for this cause, this is one gift that will not go unappreciated by your guests.

7. Chocolate bars: You can't go wrong with the classic chocolate bar. Everyone loves good chocolate. Where wedding gifts for guests are concerned you can be sure that not one chocolate bar will be left behind. For an extra classy look, you can wrap each chocolate bar in a personalized label.

8. Maple syrup: Little mini bottles of maple syrup are absolutely cute and delicious. Thankfully, maple syrup is used all year round, so this would work for almost any type of wedding, and guests would love them as a take home treat. Coffee grounds or beans.

9. Coffee: Your coffee connoisseur friends and family would definitely be appreciative of bags of their favorite coffee, or a brand you're sure they would all love. To personalize it, you can include a custom label in the packaging, and even fun little messages that have your friends and family thinking of you anytime they have a cup.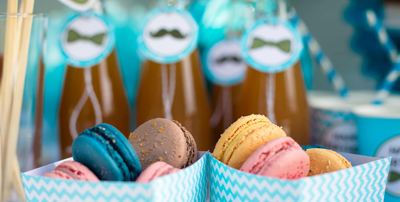 10. Donuts: Another fun option for wedding favors food, donuts will be loved by most of your guests, and it's even more fun if they come in many different flavors. From glazed coffee donuts to chocolate frosting or cinnamon, your guests would enjoy being sent home with a pack each. In some weddings donuts are so good, they even replace the wedding cake as a delicious stack of hard to resist donuts.

11. Chocolate chip cookie: Who can say no to a well made chocolate chip cookie. Help guests satisfy their cravings with these homemade edible wedding favors. If you don't have enough time or expertise for DIY you can just order them from your neighborhood bakery and have them packaged beautifully in favour boxes.

12. Macarons: Delight your guests with this sweet and light meringue-based snack. Package them in portions and even different colors for guests to take home or even eat before the end of the day.

There are a host of edible wedding favors to choose from if you decide on this option for your guests. Your wedding theme, location and even season of the year can help you pick the most appropriate treats for the occasion. From fudge to chocolate, donuts and even cake, there are always fun treats that you can send your guests home with that they would love.