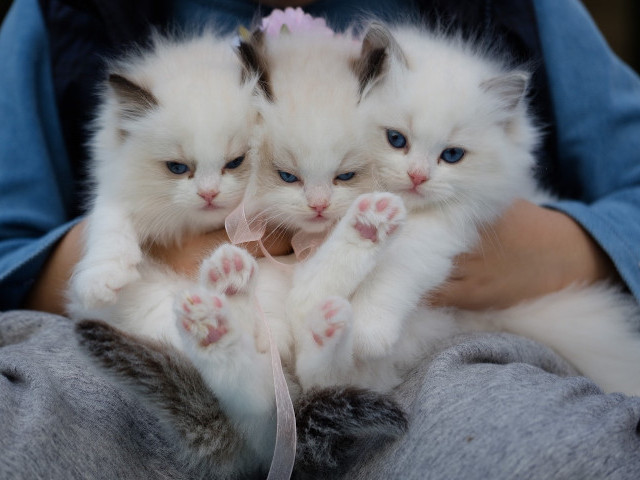 HAVE A MEOW-RY CHRISTMAS WITH THE CAT PROTECTION SOCIETY OF VICTORIA'S CAT CUDDLING SESSIONS
For the purrfect Christmas gift, the Cat Protection Society of Victoria has launched Cat Cuddling VIP (Very Important Petter) Sessions for the festive season, guaranteed to make this year a very Meow-ry Christmas!

In the form of a gift voucher for $25, you can purchase a Cat Cuddling VIP Session, which will see two adults and two children, or one adult and three children treated to the cutest cat cuddle-a-thon!

Each Cat Cuddling VIP Session will run for 30 mins at the Society's Adoption Shelter in Greensborough, and the voucher recipient and their guests will receive the ultimate VIP Behind-the Scenes experience, including:

- A VIP Meet and Greet, with their visit hosted by a Cat Protection Society staff member, who will determine the most suitable kitten or cat for them to interact with
- A short tour of the new Shelter followed by a Cat Cuddling session in the Society's enrichment room, where they'll have the opportunity to meet some of the kittens and cats awaiting adoption and have plenty of cuddles.
- A voucher that can be redeemed for a coffee or hot chocolate at the society's Purrfect Paw Café.

"Now that Melburnians have come out of lockdown, they're craving connection and cuddles, and what better way to feel connected than through the super power of a cat. Simply spending time petting cats can help reduce blood pressure and stress levels, and stimulate the release of feel-good hormones including serotonin and oxytocin, so our Cat Cuddling VIP sessions are the purrfect gift for people who cannot have a pet at home, or might be feeling a little lonely at this time of year," says Rachel Bitzilis, Marketing and Communications Manager, the Cat Protection Society of Victoria.

The sessions also allow the cats and kittens seeking refuge at the Society's shelter some much needed affection, TLC and human interaction, ensuring that they are well socialised and ready to be adopted into their furever home.

"Forget the socks and CDs – whether it be for a loved one or a friend, the gift of a cuddle from a furry feline is an experience that will be treasured by the recipient for a long time," adds Rachel.

All proceeds from the sale of the Cat Cuddling Very Important Petter Gift Vouchers will help the Cat Protection Society of Victoria continue to care for and rehome cats and kittens in need.

To purchase a voucher for a loved one or friend this Christmas, visit www.catprotection.com.au/shop/catcuddling

As part of the Meow-ry Christmas fun the Society is also running a Cat Kringle fundraising drive to ensure all the cats in their care have their best Christmas yet; for more information click here.