Dena Kaplan Dance Academy Interview
Cast: Xenia Goodwin, Alicia Banit, Dena Kaplan, Jordan Rodrigues, Tara Morice
Director: Samantha Strauss, Joanna Werner
Genre: Drama, Music
Running Time: 90 minutes

Synopsis: The feature film based on the incredibly successful two-time Emmy nominated Australian TV series, -Dance Academy', that saw a group of teenagers through the ups-and-downs of elite dance training at the National Academy of Dance.

Picking up eighteen months after the television series finale, the much-loved characters have moved on from the Academy and are living very different lives. Tara (Xenia Goodwin) was destined to become one of the top dancers of her generation but suffered a devastating injury that crippled her career… Can she make a comeback when she discovers what being defined by a dream really means?

With all the familiar favourites from the original series and some new faces, Dance Academy is a heartwarming story of ordinary people fighting to achieve their extraordinary dreams.

Dance Academy
Release Date: April 6th, 2017
http://www.danceacademymovie.com.au/
Interview with Dena Kaplan
Dena's film work includes -Honey 3' and the forthcoming -Dance Academy: The Movie'. Her main cast TV debut came with the hugely successful teen show -Dance Academy' for ABC TV. Other TV screen credits include NBC US series -Camp', -Tricky Business', the miniseries -Mrs Biggs', -Soul Mates II', -Scooter: Secret Agent', -City Homicide', -The Dr Blake Mysteries' and a lead guest in -Flight of the Conchords' for HBO.

Dena comes from a long line of performers and is one of three sisters all working professionally in the entertainment industry. At only 16 years of age, she joined the adult ensemble of -The Lion King' for their Melbourne, Sydney and Shanghai seasons, working alongside younger sister Ariel. Other stage credits include -Don Quixote' (Australian Ballet) and Louise in -Carousel' (The Production Company).

Dena has studied at the renowned Alvin Ailey American Dance Theatre in New York and was an associate of the Australian Ballet School. She is an acclaimed singer and DJ, performing regularly. She toured Australia with the band Rufus and performed at the Coachella Music Festival. She has recently released the single -Wait for You'.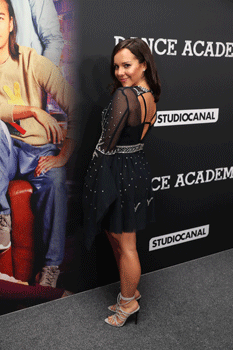 Question: How did it feel to step back into the character of Abigail?

Dena Kaplan: It was so exciting, Abigail is such a layered and dynamic character and I love playing her vulnerability and sass.


Question: What are some of your favourite traits of your character Abigail?

Dena Kaplan: Her blunt humour, her ambition, her competitive spirit but most of all how much she truly loves dance and her friends.


Question: Was this your first time to New York and what was it like filming there?

Dena Kaplan: It was my second time filming in NYC, my first time was for Flight Of The Conchords so this was a very different experience!


Can you tell us about some of the highlights for you filming Dance Academy: The Movie?

Dena Kaplan: Being reunited with my amazing cast mates and crew and obviously filming in the middle of Times Square was a real pinch me moment!



Question: Why is it important for Dance Academy: The Movie to address real life issues affecting dancers?

Dena Kaplan: Being a dancer is like being an elite athlete.

It's hardcore! So few make it and it's an incredibly challenging world, I think tackling the reality and truth is sometimes not told on children's television but is very important to see.


Question: What do you hope audiences take away from Dance Academy: The Movie?

Dena Kaplan: That dreams can change and you can still be happy and successful! We don't all succeed in our original dreams but that doesn't mean we failed, it's a new path and finding that happiness from within not reliant on a career defining you.


Question: You do a lot of dancing in the movie, how intensive was the training for screen, how did it differ from TV?

Dena Kaplan: Extremely intense, 6 weeks of Bootcamp ballet 6 days a week! We trained with company level dancers and really pushed our bodies.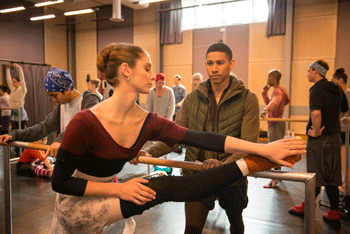 Question: How much dance training are you still doing outside of filming? Which styles?

Dena Kaplan: Not much at all at the moment! I'm working on other film and music projects that don't involve dance, I'm missing it though!


Question: What originally inspired your passion for dance?

Dena Kaplan: My grandmother, she was a ballerina and is my hero.


Question: What advice do you have for aspiring dancers and actors?

Dena Kaplan: Follow your own path, not the crowd, make your own rules. Take as many classes as you can and do as much research as you can!


Question: What's next, for you?

Dena Kaplan: I am off to LA next week to work on some exciting new projects!