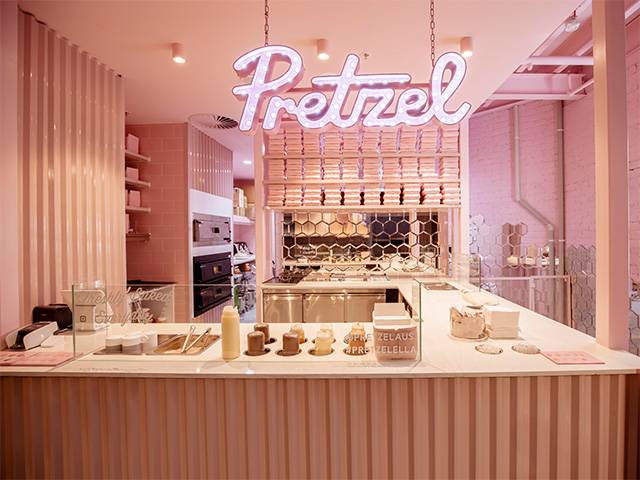 ELLA ANNOUNCES RETAILER REOPENING

ELLA, Melbourne Central's dining precinct, is back up and running with new and popular retailers open, as the CBD comes back to life. Positioned on the corner of Elizabeth St and La Trobe St, ELLA's much loved fan favourites are back offering dine in and takeaway options (for all you busy bodies who are passing through – yes, you can still grab and go!).

After what feels like an eternity, customers can now tuck into Nepalese dishes, dumplings and sweet pretzels, along with other unique offerings for you die hard modern foodies. ELLA is also home to outdoor dining making it safer and easier for you to grab a seat and a bite to eat.

Dine in at BYRDI for a bar experience like no other – with native inspired cocktails, you'll be exposed to all of spring's aromatic delights at first sip.

You can also expect to see Axil Coffee Roasters' fresh new digs at ELLA. Step inside and inhale the goods (coffee beans, that is) with coffee as good as theirs, you're never looking back.

Finally, NUTTEA – 100% plant-based and vegan bubble tea – have recently opened their doors at ELLA. These guys are nuts about mylk (not milk), and with plenty of rave reviews, it looks like Melburnians agree.
Restaurants, cafes and retailers currently open:

• NUTTEA
• Pretzel
• Sushi Jiro
• Chilli India
• Chilli Everest
• BYRDI
• Axil Coffee Roasters

Visit www.ellamelbourne.com.au for more information on opening hours.