LI?S FEARLESS LAST STAND
EXCLUSIVE by Paul Fischer in Los Angeles.
Jet Li has always insisted that his latest film, Fearless, which is finally opening in the US, is his final martial arts action film. Kind of. Talking on the phone from a Los Angeles hotel room, Jet Li concedes that "this is my last wushu movie." This film tells the story of Chinese Martial Arts Master Huo Yuanjia, who was the founder and spiritual guru of the Jin Wu Sports Federation, wushu, clarifies Jet Li is literally martial arts, "or stop fighting. In the past we did a lot of action films focused more on the fight and this movie has given me the room, to show how my beliefs about the martial art - not just physical part, the mental philosophy, but also the internal side. So I said maybe martial art working piece, explains three levels: One is the physical contact - use your physical star, stop your enemy or kill your enemy. The second level is use your knowledge and language and strategy to stop the enemy before the physical contact. The third level is to show your honor, belief, your love to the enemy, turn them to become your friend. So those are the three levels I try to show in this film," Jet Li explains. "So everything I want to say about wushu?s, true meaning about wushu or martial art - in this film I have said, so in the future I have nothing to say, and that?s why I said this is the last one." Jet Li says that this true-life character remains the closest to himself, a character that he?s been dying to play for the past decade. "I think that first of all where martial art is our life, even 100 years difference, we have a same belief and philosophy and so I put them together to make this movie."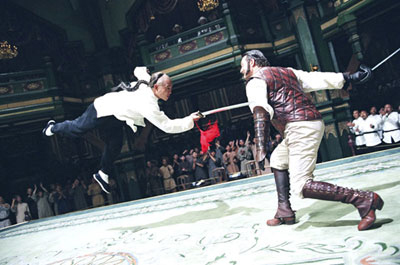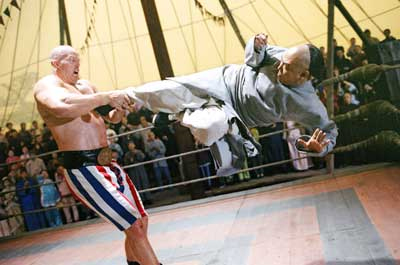 At 42, Jet Li remains one of China?s most famous, international martial arts movie star. He started training at the Beijing wushu academy at age eight (wushu having been China's national sport, largely a performance version of various martial art styles), and won five gold medals in the Chinese championships, his first when he was only 11. In his teens, he was already a national coach, and before he was 20, he had starred in his first movie: _Shao Lin tzu (1979)_ (Shaolin Temple), which started the 1980s Kung-Fu boom in mainland China. He relocated to Hong Kong, where he was the biggest star of the early 1990s Kung-Fu boom as well. Alternating between Chinese and Hollywood movies, Jet Li says the two industries remain vastly different. "The culture is different. Hollywood has a stronger movie industry and is very professional. They have their own way to make classic or commercial movies and they know how to do it for worldwide audiences, while the Chinese have their own way to make different kinds of genres. So I just think it?s a different culture, and different system."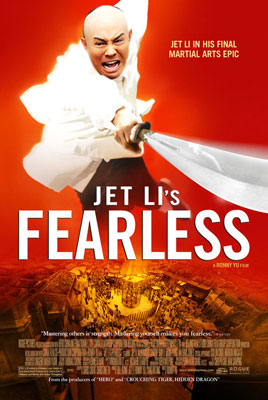 Next for Jet Li, is a film that best exemplifies the best of both worlds. "I think a lot of people talk about the new Jet Li and Jackie Chan movie," he confirms, which Jet Li says he hopes to start shooting in April. "We?ve been talking about making a movie together for 15 years. This will be an American production but the location is in China." Prior to that Li, stars alongside Jason Statham in Rogue. In all, Jet Li may have closed one chapter in his career, but a new one is just beginning.