Stylist Insider: Beauty and The Geek Makeover Segments
Channel Seven's Beauty & The Geek makeover segments proved that you should never judge a Geek by its cover!

At least now when Australian Hairdresser of the year Joey Scandizzo and acclaimed fashion stylist Henry Roth have something to do with it.

Thanks to highly talented stylists and hair and makeup artists the mansion Geeks were transformed beyond recognition across a two-part makeover.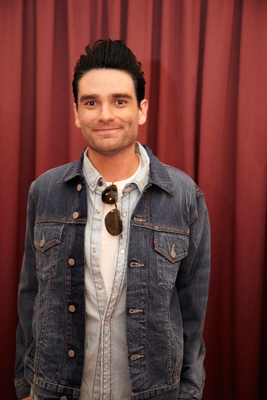 Joining the team again this season, Joey Scandizzo revealed the first of his makeovers on the first female Geek Helen and no longer single Geek Lachlan.
'I love working on this show" said Joey. 'The cast are all really nice guys and I had a ball helping restyle them with cool new cuts. This season, the end results speak for themselves, Helen and Lachlan look awesome."

Episode two which aired last night saw more draws drop, as the remaining four Geeks were unveiled.

Continues Joey "Gilbert and Jimmy were especially great to make over, they were both up for a massive change and loved their new looks.


In Geek Jimmy's own words Joey transformed him from a "total warwolf to a cool cat" with a complete colour transformation and a uber-cool 1960's inspired quaff. Whilst Gilbert, who will have his hair touched up at Joey Scandizzo Salon Melbourne ahead of his appearance at Melbourne Spring Racing Carnival Oaks Day, created the most excitement when his new do and buff bod were revealed for all to see.
"Let's face it, Gilbert is long longer a Geek" continues Joey." Look out ladies at Oaks Day is all I have to say."