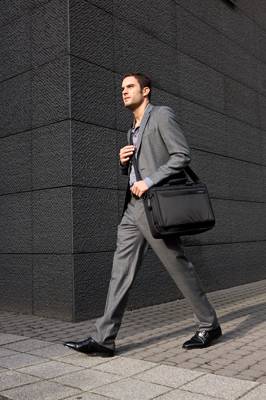 Seeking the Modern Gentleman
You've seen the chick flicks (such as -Princess Diaries 1 and 2', -Romeo and Juliet' and -Pride and Prejudice') and read the novels (such as the Twilight Saga series, other supernatural love novels and romance novels published by the company Harlequin Mills and Boon). Now we're left dreaming, wondering and waiting for our own Prince Charming, Romeo, Mr Darcy or even a man as mysterious as a vampire to come along and sweep us off our feet.

But let's face the reality, there's only a one in a million chances that is going to happen. The times the characters and novels were set or born in were times in which men were actually men. By this I mean men who would actually make the effort to approach a girl, talk to her and get to know her and date her while showering her with beautiful gifts. Sadly, those times have changed and the -modern day gentleman', a man who still does these things at present, is a rare treasure indeed. A treasure hard to find and only the lucky ones find. Or so we all assume.

However, I believe we all can find ourselves this treasure. We just have to know two things: How to look and where to look.

A helpful approach I have used (and has been successful) is an approach I would call the -C.L.I.P' approach. Here's how it works:
Confident – Appear confident in what you do and don't be afraid to try new things. Also appear confident in your decisions, such as choosing not to drink. You get respect this way.
Likeable – Appear likeable by respecting other people's opinions, ideas and decision. Don't try to change them and never (big NEVER) say that their opinions are wrong. You'll get a very big dislike for trying to do so.
Independent – Clingy girls are a big turn off for guys. Don't be a leech. Spend some days apart, do your own thing and be yourself. Say no when you want as well. You have a right to if you're not comfortable and the guy will respect and understand you. If he doesn't, don't bother with him and walk away.
Presentable – The way you present yourself is important. Dress yourself and present yourself like a model, or a -moving work of art' (quote from -Memoirs of a geisha' movie. Good movie to watch if you want to know how to present yourself). Straighten or curl your hair, dab a little lip gloss and wear clothes that say who you are and know would look good on you that get heads turning.

Okay, so that's the -C.L.I.P' approach explained on how to look when you think you get a guy, but where to look for such a guy? The answer is simple, you can find this kind of guy almost anywhere. You can look for them in a favourite pub, a bouncy nightclub, at your own TAFE or University in your favourite course, gardens, parks or anywhere in the city or country. But be aware that where you go to look for such a guy also says what kind of person you are. For example, if you meet a guy in a pub that would also say to him that you are also a regular pub customer (even if you're there for an occasion or rarely are there at all, many men would still think this unless you tell them). So be aware of where you look and go to places that you regularly go to and also feel comfortable with.

However if you're the kind to try new things and go to new places it's best to at first go with someone or a group of friends you can trust to have your back. You never know what to expect in new places and it doesn't hurt to take along a friend or two who wouldn't mind having your back and also willing to explore new places as well.

When you go looking for a guy in new places, it's like travelling, always be prepared and know where certain places are such as pay phones, bathrooms and the entry and exits of the buildings you go in. It also pays to have some cash and coins as well as a mobile phone for emergencies. Even if you travel alone it is best to have these things at hand. Especially when you run out of talk credit a pay phone and a few coins come in handy should you need to make a call (this came in handy for me a heap and I recommend this to everyone who goes out to have change in their pockets).

You know what you're looking for, which is great, but what do you not look for? Don't look for a guy who are lazy and have no motivation in life, you'll be bored easily, no joke. Gamers (unless you're one yourself you can skip this point) are almost the same except you might not get a great romantic conversation if they talk about their game, especially online if they keep saying to hang on or -brb' because -they need to raid a dungeon' or something like that. Seriously, if that was me, I'd start looking for someone who has actually -grown up' and away from the game (even just a bit) and not -grown addicted' to the game. Unless you two can compromise and find time, then it's all fine and dandy. Men who have done bad things (such as cheat on their partners) are a big no as it could happen to you too and that's the complete opposite of what you are looking for.

Look for a guy who is confident, shares the same interests as you and would treat you right, love you, respect you for who you are and not what you are as well as make you feel safe. When he does all these things, you've got yourself a rare modern gentleman indeed. Happy treasure seeking!

-Tania Prestidge

Image Credit: Hedgren Bags and Travel Gear, Hup18.