5 Things To Do After A Great First Date
Nothing gets the adrenaline pumping quite like a great first date. Whether it is a blind date, or you finally managed to build up the courage to ask that special someone out, a successful first date gives a strong sense of exhilarating relief like no other. Here are a few tips on what to do following on from that great first date.

Send flowers?

Nothing puts a smile on a girl's face quite like receiving a stunning bouquet of flowers. The next question is, what flowers are best to send? Roses are universally known as the flower of love, which makes them a fair option. The only downfall to sending roses after a first date is that they represent a strong sense of deep love and devotion, which can be a bit much. A fresh bouquet of seasonal flowers, on the other hand, is pretty fail-safe. If you are looking for some great floral arrangements that are perfect for sending after a successful first date Melbourne flower delivery is available from Fresh Flowers. They will be sure to provide you with an arrangement that will give you the best chance of making the right impression.

Ask for a second date

You should be able to get a pretty clear indication about how the date is going midway in. If the awkward smiles and silence are still existent by dessert, chances are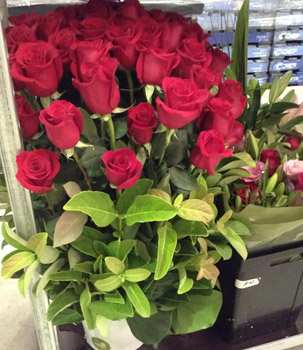 it's not going so well for the two of you.

Now, if the two of you haven't stopped smiling and laughing since the appetisers, then it's a safe bet that things are going pretty well. That being said, the best time to ask for that second date is at the end of the first date. That way it makes it more casual and relaxed.

Call or text?

There is nothing wrong with a follow up call after a great first date, but if you happen to catch them at a bad time, the call can be awkward, leaving you both to overthink the rushed chat. Of course, this won't apply if the phone conversation is pre-planned.

Texting after a date is a great way to casually check in. Keep the text short, sweet and to the point. Long, drawn-out texts can sometimes come off as needy and desperate. Not exactly the impression you want if you are hoping for another date.

How long to wait for the next communication

Now that you have decided to make the call or send a friendly text, the next thing to consider is when after the date you should make the first contact. Contact too soon after and you can come off as too eager, but wait too long and you can seem uninterested.

In all honesty, there is nothing wrong with a next day call or text. If the date went as well for you as it did for them it will be a welcomed contact regardless of how long it's been since the first date.

Best places to go on the second date

First dates usually (or at least they should) be very relaxed and fun - a casual dinner followed by a light activity is perfect. Second dates, on the other hand, can be a little more intimate. You could opt for a romantic dinner spot followed by drinks at a nice lounge or even a quiet dinner at your place. Second dates are great because you both have established that you like something about one another.