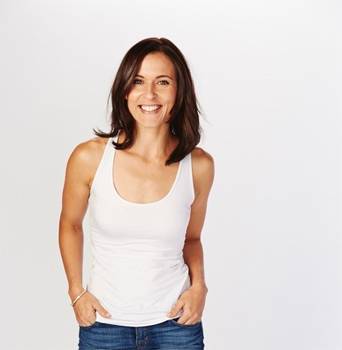 Kathleen Alleaume Want a second date? Eat Sushi Interview
According to relationship experts, eating Sushi on the first date boosts the chances of a second date by 170%. The finding is due to the novelty of the cuisine which drives up the dopamine system in the brain, as well as the key ingredients (fish, seaweed and wasabi) which when combined, rev up your biological engine.

Experts predict that Australia's seafood consumption will increase by at least 5% in the next four years, with rising awareness about the health benefits of certain types of fish and seafood - particularly salmon - has been listed for the predicted increase in consumption.



Interview with Kathleen Alleaume, nutritionist, founder of The Right Balance and spokesperson for Sushi Sushi
Question: How do food choices impact the chance of a second date?

Kathleen Alleaume: When it comes to boosting confidence, it's not just how you look that counts, the foods you eat on a first date can play a big part to ensure you're at your best mentally and physically and help to secure that second date.


Question: Why is sushi the best first-date choice? How does sushi affect the dopamine system?

Kathleen Alleaume: According to relationship experts, eating Sushi on the first date boosts your chances of a second date by 170%. Not only does the novelty of this cuisine drive up your dopamine system, but the magical combination of raw fish, wasabi and seaweed rally together to help nab you that second date.


Question: How do key attributes/ingredients impact the chances of a second date?

Kathleen Alleaume: The fish contains omega-3 fatty acids, optimal brain food to increase alertness, the seaweed's iodine boosts sex hormone levels, and the wasabi elevates your heart rate. Sushi is the triple threat of second-date-securing food.


Question: Most importantly, what is the etiquette for eating sushi on a date?

Kathleen Alleaume: A Japanese restaurant makes for an excellent date spot as not only does the novelty of the cuisine drive up your dopamine system, Japanese food is light and delicious, and the atmosphere invites sharing and trying different dishes. Avoid a first date faux pas by following the rules of sushi etiquette:


Opt for sharing and be open to trying new flavours
Use chopsticks, dependant on your level of chopstick mastery this is a great conversation starter
Try to take a bite at a time to avoid awkward silences
When eating Nigiri, pick up the fish and dip into your shoyu (soy sauce) not the rice. The rice acts like a sponge and could fall into your dish, making a rice soup out of your condiment
Try Sake, the traditional Japanese rice wine and impress your date by toasting 'Kanpai!" Japanese for 'cheers" or 'empty your cup"


Question: Why do you think there has been a predicted increase in consumption of salmon?

Kathleen Alleaume: The ongoing rise in health consciousness, coupled with rising awareness about the health benefits of certain types of fish and seafood, particularly salmon. The Japanese eat fish as their main source of protein and Japan is one of the countries with the longest life expectancy.


Question: Can you talk about the nutritious benefits of traditional Japanese food?

Kathleen Alleaume: A typical avocado and salmon roll, especially when teamed with a seaweed salad is a well-rounded meal. Compared to white rice, brown rice is an unrefined variety which contains magnesium and B-group vitamins. Plus, its lower glycemic index (GI) stabilises blood sugar levels. The fish is a lean source of protein, as well as contains healthy fats (as with avocado). Seaweed salad will give an added fibre and antioxidant boost.


Interview by Brooke Hunter