Have you ever wondered what kind of thoughts and opinions race through the male mind when it relates to 'girly' topics? Well wonder no more! Girl.com.au brings you 'My Boy', where we ask the questions in the hope of gaining an insight into the male mind.Introducing this month's celebrity MY BOY - 24 year old Charles Brown, commerce graduate and creator and host of radio program Cyber Shack heard on all major radio stations throughout Australia. For Charles, it all began in 1998 when he requested a song on radio. After chatting to the radio announcer, he scored himself a job doing Internet reports for radio station 9inety6ix.1 in Sydney. Taking advantage of every opportunity that presented itself to Charles, he successfully completed his university course in 1999 and launched his Internet show Cyber Shack in February of this year.So what does the future hold on the professional front? Explains Charles: "Cyber Shack is growing really quickly, we have the Internet show up and running well in Australia now, our next move is overseas where we already have some countries signed up to take the show. A few different people have also approached me with a television concept. I don't have any training in TV, but then I guess I had no training in radio either and Cyber Shack is now a happening little show." And on the personal front? "In terms of non work life, I still have that big overseas trip to do. However while the business is growing as quickly as it does I am happy doing what I am currently doing. I have my goals but generally, I like to live most of the time month by month."Well GIRL were so impressed by this young achiever, that we just had to invite him to take part in the MY BOY challenge! How do you think he will handle the test? Well read on.... PROFILEName: Charles Gregory Brown Nickname:
Charlie Brown
Star Sign:
Aries
Fave Food:
My Nana's spaghetti - eat it every time I visit!
Fave Film:
Dead Poets Society - have seen it so many times, it really left me thinking.
Fave Band:
Midnight Oil - met Peter Garrett once, he is an amazing person.
Describe yourself in 3 words:
One Cruisy Guy!
Best Feature:
My
honesty and the ability to see other's point of view
Worst Feature:
People say I am too ambitious!
Person you would most like to meet:
Bono, I'd say thanks for the many hours of musical pleasure.
Hobbies/Interests:
Water Sports like water skiing, snow skiing, going to the gym and watching the sport live at the stadium with my mates, watching concerts - I like to get involved. Pretty much an outdoor kind of person.
First Job:
My family was living in New Zealand and I was paid 2.30 ($1.80 Aussie dollars) to deliver papers once a week on my bike.
A talent you wish you had:
Never was any good at Maths, thank god for Spreadsheets and Calculators!
The best advice given to you:
Two bits both from my parents 1) Don't let things get you down too much, the sun will always rise tomorrow. 2) Education is important.
If you were told you had a minute to live, what would you do?
I would ring my parents and thank them, then my siblings and friends and thank them. After that I think I would sit back, relax and reminisce on all the good stuff I've experienced.
Girl: Do you prefer girl's with/without makeup? Charlie:
I love it when girls wear just a small amount of makeup to enhance what they already have.
Girl: Now, do you prefer brains or beauty?Charlie:
Let's be honest here, beauty gets you interested - brains keep you there!
Girl: What is the worst pick-up line you have heard?Charlie:
I hate pick-up lines, I tend to say hi - start a conversation and see where it goes from there. The worst one liner would be - the one that goes, "Are your parents thieves? Well if not, how did they take all the stars in the sky and place them in your eyes".
Girl: So what turns you on?Charlie:
People who aren't afraid to say what they think, and be who they are.
Girl: What turns you off?Charlie:
Smoking! Enough said.
Girl: Who is your ideal woman? Charlie:
Brunette and brown eyes, non-smoker, someone who is honest. Someone with a personality, that enjoys the expensive dinners and the take away meal in front of a video - on an equal level.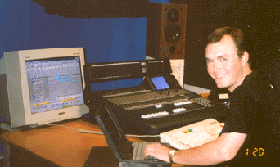 Girl: What song best describes you?Charlie:
Um, never of thought of that one before, have to get back to you on that.
Girl: Big boobs or big heart?Charlie:
Can I have both? Just kidding - heart obviously. Love it when you're having a bad day and you get the consoling ear to tell all the meaningless stuff that happened to you hours earlier.
Girl: Are you a boxers or jocks guy?Charlie:
Boxers - one of my best mates said to me, "After three days you'll never go back to briefs!" It took me three hours!
Girl: What was the most memorable moment about your first date?Charlie:
I almost fell into the girl's family pool while playing with her dog, she was inside getting me a drink.
Girl: Do you hog the remote control?Charlie:
Yep - put me in front of cable TV and expect to go on a channel surfing ride from hell!
Girl: What is under-rated in this world?Charlie:
The power of the individual, you can be whatever you want to be - I know so many people are.
Girl: What is over-rated in this world?Charlie:
Skiing in Australia and the taste of red wine.
Girl: Do guys like girls in glasses?Charlie:
Yep - some girls look really intelligent when they wear glasses.
Girl: What is your idea of a romantic date?Charlie:
I think to have a romantic date will depend on the company. If it all goes well even something like going to the movies can end up on a romantic level.
Girl: Are girls obsessed with their body image, more so than guys are?Charlie:
I think it is pretty even, everyone wants to look better than they do.
Girl: Do you believe in love at first sight?Charlie:
Definitely.
Girl: Are you a cat or a dog lover?Charlie:
I like dogs, in fact I like dogs that chase cats!
Girl: Who is the bigger flirt? Guys or Girls?Charlie:
Girls, I don't think guys flirt - they charm or at least attempt to.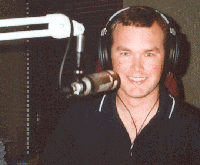 Girl: Does vanity exist in males?Charlie:
Yep!
Girl: Do you believe in astrology?Charlie:
No - I had my stars read once and it was so general, it could have been for anyone.
Girl: Do you believe in fate?Charlie:
Definitely.
Girl: Who gossips more? Guys or Girls?Charlie:
Girls.
Girl: How far would you go to win a girl's heart?Charlie:
It depends on the girl, if I really thought she was worth it, I would do whatever it takes.
Girl: Why are many guys so reluctant to say I love you?Charlie:
Because as soon as they do, they have to say it again and again and again, because once they start if they go without saying it for awhile, something must be wrong. Then you have to have a whole debate over it.
Girl: Do you like girls who play hard to get?Charlie:
No, it just annoys me. I usually get frustrated and move on to the next person.
Girl: If you could bring only three items with you to a deserted island, what would you bring?Charlie:
A match, a piece of string and MacGyver - he could build anything I wanted.
Girl: Do girls who have been around the block too many times put guys off?Charlie:
I don't think so. When you're young you don't know what you want or what kind of person you are most interested in. You'll never know if you don't spend time with lots of different people. It's all part of getting to know yourself and what people you are most interested in. With me it's a clean slate when you start a relationship.
Girl: And a question that we girls have always wanted to know the answer to - what do guys talk about in the toilet?Charlie:
If it's at a nightclub and the guy is drunk, then it usually revolves around trying to remember the name of the girl that he's been chatting to for the last half an hour. He knows he is going nowhere fast if he can't get that right.

>> Visit Charlie's web site
http://www.cybershack.com.au
<<
- Annemarie Failla