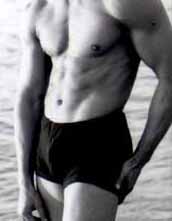 Have you ever wondered what kind of thoughts and opinions race through the male mind when it relates to 'girly' topics? Well wonder no more! Girl.com.au brings you 'My Boy', where we ask the questions in the hope of gaining an insight into the male mind.Welcome this month's MY BOY - Melbourne-based music producer and creator of the smash dance anthem "Dreams" - Mr CJ Dolan! CJ Dolan a.k.a. QUENCH has recently emerged back onto the music scene bigger and better than ever. Following on from his previous global success with "Dreams", QUENCH have returned with a wicked and diverse album wittingly titled "Conse-quench-ial". And with a new hit single "Embrace The Sunshine" which also features on the new album, hitting the airwaves, the timing is not only right for CJ but for music lovers around the globe to quench their musical thirst!Well we know CJ is a master at music, but will he be able to handle the MY BOY challenge or will he buckle under the immense pressure? Read on to find out.....GIRL'S 60 SECOND QUIZ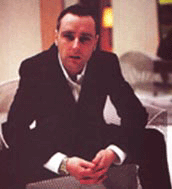 Name: CJ DOLAN Star Sign:
Cancer
Fave Food:
Bangers 'n' Mash
Fave Film:
Blade Runner
Fave Band(s):
George
Describe yourself in 3 words:
Down-to-earth!
Best Feature:
My Honesty
Worst Feature:
My Honesty!
Person you would most like to meet:
The President of the United States
Hobbies/Interests:
Music, music, music!
First Job:
Storeman/Packer
A talent you wish you had:
Singing really well!
The best advice given to you:
Just do it!
Girl: Do you prefer girl's with/without makeup? CJ:
I'd have to say without.
Girl: Now, do you prefer brains or beauty?CJ:
Definitely brains!
Girl: What is the worst pick-up line you have heard?CJ:
I've never heard any actually, no one has tried to pick me up!
(laughs)
Girl: So what turns you on?CJ:
Music.
Girl: What turns you off?CJ:
Ego's!
Girl: Who is your ideal woman? CJ:
My girlfriend.
Girl: Big boobs or big heart?CJ:
A big heart.
Girl: Are you a boxers or jocks guy?CJ:
I'm a boxers man!
Girl: What was the most memorable moment about your first date?CJ:
That I had braces on!
Girl: Do you hog the remote control?CJ:
Definitely - I am a remote hogger! (laughs)
Girl: So what is under-rated in this world?CJ:
Light.
Girl: What is over-rated in this world?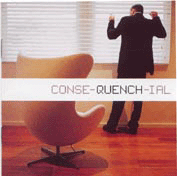 CJ:
DJ's! (laughs)
Girl: Do guys like girls in glasses?CJ:
Yes.
Girl: What is your idea of a romantic date?CJ:
My idea of a romantic date is a nice dinner at home.
Girl: Are girls obsessed with their body image, more so than guys are?CJ:
Yes, I think you've got to be honest about that one.
Girl: Do you believe in love at first sight?CJ:
I'd have to say yes.
Girl: Are you a cat or a dog lover?CJ:
A dog lover.
Girl: Who is the bigger flirt? Guys or Girls?CJ:
Look I'd have to say girls!
Girl: Does vanity exist in males?CJ:
Yes it certainly does!
Girl: Do you believe in astrology?CJ:
Yes I do.
Girl: Do you believe in fate?CJ:
Yeah I do.
Girl: Who gossips more? Guys or Girls?CJ:
It's about half/half these days.
Girl: How far would you go to win a girl's heart?CJ:
As far as I could, legally! (laughs)
Girl: Why are so many guys reluctant to say I love you?CJ:
I don't know, I've never had a problem with that.
Girl: Do you like girls who play hard to get?CJ:
No I don't.
Girl: If you could bring only three items with you to a deserted island, what would you bring?CJ:
I'd bring a big water tank, some animals so I can eat and sun tan lotion.
Girl: Do girls who have been around the block too many times put guys off?CJ:
Yes.
Girl: And a question that we girls have always wanted to know the answer to - what do guys talk about in the toilet?CJ:
I'm not a toilet talker so I tend to keep to myself and in my own little space. I think generally though, it's just a "G'day" thing really.
Girls if you have a question you would like featured in 'My Boy', please email
boy@girl.com.au
or any boys reading this; email us with your thoughts, opinions or issues relating to the girls in your life! - Annemarie Failla & Michelle Palmer