---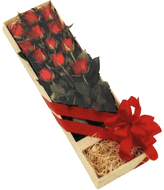 Telefora
Nothing says Valentine's Day like a
Dozen Roses
.
To really impress that special somebody in your life, and let them know how much you mean to them order you box of dozen roses today and bet the last minute rush!
Or why not give you Valentine a treat!
Flowers, Baileys & Chocolate Special
Includes beautiful flowers, a box of chocolates and everyone's special, a bottle of Baileys! Baileys comes in Medium and Large sizes.
Telefora
---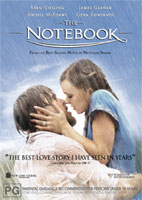 The Notebook DVD
Celebrate this years Valentine's Day with a romantic night in. One of the best love story's in year, 'The Notebook' DVD is out 8th February just in time for Valentine's Day.
"Behind Every Great Love Is A Great Story"
As teenagers, Allie (Rachel McAdams) and Noah (Ryan Gosling) begin a whirlwind courtship that soon blossoms into a tender intimacy. The young couple are sadly torn apart by Allie's upper class, wealthy parents who insist Noah is not right for her nor reach their expectations for their young daughter. Several years pass when one day something sparks Allie's memory of her first love.

---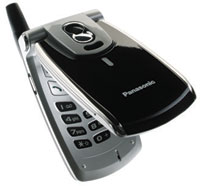 Panasonic X400 Mobile Phone
Buy Online Now with
www.strathfield.com
and get the Hot Panasonic X400 Mobile Phone for $299 OUTRIGHT! That means no contracts!
The infra red facility on the X400 lets you upload or download pictures and data between suitable infra red devices, 65536-Colour TFT Screen so you can view photos in all their natural colours, The X400 packs a VGA digital camera into its slim, stylish body, making it easy to snap high-quality photos whenever you want.
Register
for More Hot Strathfield Deals

---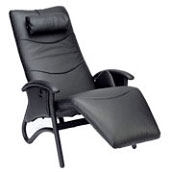 Give the Gift of Pain Relief this Valentine's Day!
Move over boxer shorts and aftershave!
We've found some pressies he's guaranteed to appreciate. If your man wants the latest technology what about an Australian exclusive - the NASA Astronaut inspired
Zero Gravity Recliner
- he'll sit back and watch TV while virtually floating on air! A wide range of other comfy indoor/outdoor chairs available from $99.

If he likes a good rub down (what man doesn't!) - try a spine-tingling
PowerBody Massager
- there's heaps of gift ideas at BadBacks.com.au - plus they provide Instant, Secure Ordering & Fast Delivery. Why not treat yourself too? If you want something to snuggle they also have Full Body Cushions, Heat Packs and Luxury Pillows...
Click on
www.BadBacks.com.au
today for more information and pictures or FreeCall 1800 615 666.
---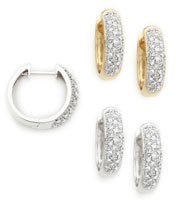 Diamonds certainly are a Girls Best Friend!
Jewellery Forever offers world-class loose diamonds and diamond jewellery (earrings, rings and pendants) at approximately 30 per cent off the recommended retail price.
All jewellery is independently valued by The Valuation Centre Of Australia and Jewellery Forever also offers consumers 12 months insurance on all items purchased, at no extra cost. Upon ordering, jewellery is delivered safely and securely via Australia Post's E-Parcel service.
Visit Jewellery Forever today at
www.jewelleryforever.com.au
---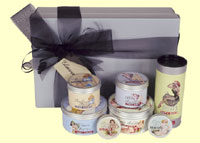 Glamourflage Beauty Divine Packs
This Valentine's Day reveal the 'Goddess' in you with Glamourflage's range of beauty packs. Get ready to pamper yourself and be geared up for a night of delight with their sensuous beauty range or start hinting.
Goddess Collection - Was $159.95
NOW $139.95

Seductress Collection - Was $89.95
NOW $79.95

Enchantress Collection - Was $69.95
NOW $59.95

Siren Collection - Was $69.95
NOW $59.95


For more information Gift Pack contents and to order today visit
Glamourflage
---

Needmorebeer, your Valentine Guy will love this!
A complete range of european beer online. Featuring European beers not found in Australia. Many of these regions are famous for beer brewing excellence (including the original home of Heineken), Austrian, Czech, Slovak Republic, German beer more. Competitively priced and delivered to your door.
Order your European sampler pack for your Valentine today, for satisfaction guaranteed. Your one stop Beer Internet shop!
www.needmorebeer.com
---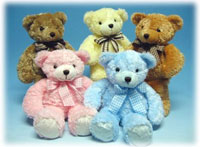 Soft Toys
are universally loved and nobody produces a better range than Korimco. Supplying quality products at great value, the Korimco range is available nationally through florists, gift shops, pharmacies, newsagents, souvenir outlets and other specialised outlets.
Cute and cuddly teddies make an excellent edition or stand alone present for that special girl or guy whether your relationship has just started or has a lot of history.
40cm Cody Bear slashed from $27.50 to $21.50. Stocks can't last. These special offers are only available at
femail.com.au/softoy.htm
---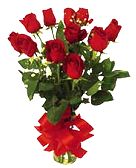 Flowers


There are dozens of reasons to send roses, and no matter what the occasion, they never fail to steal a heart! Show your never-ending love this Valentine's Day with one, two or three dozen roses beautifully arranged in a stunning bouquet.
$69.00 AUD - 1 dozen medium stem roses
$119.00 AUD - 2 dozen medium stem roses
$169.00 AUD - 3 dozen medium stem roses
$89.00 AUD - 1 dozen long stem roses
$159.00 AUD - 2 dozen long stem roses
$219.00 AUD - 3 dozen long stem roses
Order Sensational Roses
---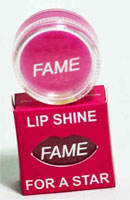 Star Cosmetics
BE A STAR LOVER!
Imagine totally kissable and lickable lip shine designed to make you the star this Valentines Day!
Now you can be as Star Cosmetics has dreamed up Fame lip shine.
A collection of six delectable tint shines to suit all moods and personalities:
Lights - Doll Face in clear shine for the innocent beauty.
Camera - Glamour Puss in hot pink shine for the femme fatale.
Action - Drama Queen in purple shimmer for the demanding diva.
Star - Show off in hot red for the trendy chick.
Shine - Mover and shaker in orange shine for the adventurous.
Sparkle - Chickie Babe in baby pink for the beach babe.

Buy one and get one free for $9.95 at www.starcosmetics.net


---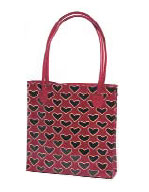 Toose

Valentine's Heart Handbag, the perfect accessory for your Valentine's Day. Show your loved one how much you care with this special Valentine's Heart Handbag. Made from genuine leather, with an inside zipped pocket. Size: 30 x 30 cm.Usually $49.95, but Valentine's Special $39.95 while stocks last. (* postage & handling).

Order Today








---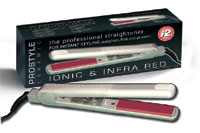 Treat the lady in your life to the Ultimate gift this Valentines Day!

Even if that lady is YOU, spoil yourself with the latest in Pure Ceramic Hair Technology for the sleek Film Premiere look currently being sported in Hollywood and at a fraction of the price of other leading brands.

Fully approved by the Australian Office of Electrical Safety and featuring the very latest Ionic and Infra-Red technology to seal the moisture into your hair, helping to retain that silky appearance.

Check our website at http://www.prostyleweb.com/say.php to see what consumers and professionals alike are saying about the product. And take advantage of a Special Valentines Day Promotion offering up to a substantial 40% discount and including Free Delivery.

Visit www.prostyleweb.com for more details and to place your order while this offer lasts.



---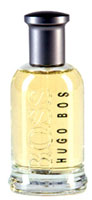 Fragrances for Men

Boss Bottled
Price: $90.00 (50ml) / $69.00 (30ml)

The name says it all. How can you not trust a men's fragrance that sounds so damn butch! Luckily, the scent lives up to all expectations. Spicy and bracing it's just the thing for aspiring moguls who want something to match their power suit.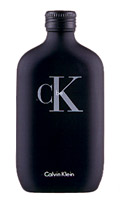 cK Be
Price: $89.00 (100ml) / $69.00 (50ml)
Not content with having men and women fighting over bottles of cK One, Calvin Klein has added to the unisex perfume wars with this deliciously aromatic fragrance. "It's mine", "no, it's mine", - you get the picture. Our advice? Buy yourself a bottle each.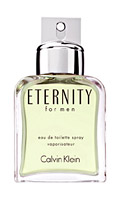 Eternity for Men
Price: $85.00 (50ml) / $119.00 (100ml)

A little bit floral, a little bit zesty, a little bit trendy, a little bit classic - this fragrance is a sharp-scented mix for a man who likes to keep his style options open.












---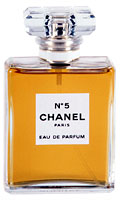 Fragrances for Her

Chanel No 5
Price: $230.00 (100ml) / $151.00 (50ml) - Eau de Parfum Spray
$157.00 (100ml) / $110.00 (50ml) - Eau de Toilette Spray

The Rolls Royce of fragrances: classic, elegant and smart as hell. If buying as a gift, you can't go wrong - the expert "noses" at efragrance reckon there isn't a woman on the planet who doesn't love this fresh, floral fragrance. If it's for yourself, congratulations on your impeccable taste.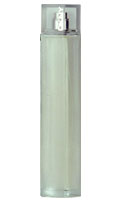 DKNY Women
Price: $105.00 (50ml) / $161.00 (100ml)

American designer Donna Karan is the patron saint of women who wear real clothes sizes. In other words, women with curves in all the right places. She knows what women want and she gives it to them. Same goes for her fragrances which are sexy, modern and wearable. Plus, this one has a bottle that reminds us of the New York skyline how much more glamorous can you get?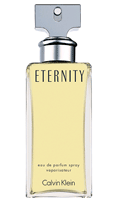 Eternity
Price: $115.00 (50ml) / $159.00 (100ml ) / Gift Set $117

Do you remember Christy Turlington in the Eternity tv ads - wafting along the beach with her square-jawed husband and angelic children? Even if you don't, one whiff of this breezy, fresh fragrance will evoke lazy summer afternoons and balmy nights. Now, where's the square-jawed husband when you need him...?