Have you ever wondered what kind of thoughts and opinions race through the male mind when it relates to 'girly' topics? Well wonder no more! GIRL brings you MY BOY, where we ask the questions in the hope of gaining an insight into the male mind.Last month GIRL featured popular Melbourne singer/songwriter Jimmy Christo in an exclusive interview. Jimmy charmed the socks off the entire GIRL team on his last visit, so it was only natural that we invite him back to GIRL to participate in the MY BOY challenge! :)GIRL'S 60 SECOND QUIZFull Name: JIMMY CHRISTO Nickname(s):
Tarki
Star Sign:
Leo
Fave Food:
Japanese
Fave Film:
Casablanca
Fave Artist:
Madonna
Describe yourself in 3 words:
Stupid but Funny!
Best Feature:
Personality
Worst Feature:
Posing
for photos - can't handle it!
Height:
180 cm
Your Ideal Woman:
Someone who can make me laugh
Hobbies/Interests:
I love chilling out at the wee hours of the night with a video and a large pizza.
First Job:
Parent's Milk bar, aged 6.
A talent you wish you had:
Acting
The best advice given to you:
Work really hard at whatever you decide to do and you will reap the rewards.
What cartoon character best describes you?
Sylvester the cat - I'm always up to mischief!
Girl: Do you prefer girl's with/without makeup? Jimmy:
Both have an amazing thing about them but without makeup I think is very interesting.
Girl: Now, do you prefer brains or beauty?Jimmy:
I'd probably go for beauty.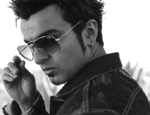 Girl: What is the worst pick-up line you have heard?Jimmy:
"Your dad must be a thief because he stole the stars and put them in your eyes"...that is the worst pickup line ever!
Girl: So what turns you on?Jimmy:
Happiness turns me on.
Girl: What turns you off?Jimmy:
Pretension definitely does.
Girl: What song best describes you?Jimmy:
Round and Round by Spandau Ballet.
Girl: Big boobs or big heart?Jimmy:
A big heart for sure!
Girl: Are you a boxers or jocks guy?Jimmy:
I wear jocks because I can't handle boxers!
Girl: What was the most memorable moment about your first date?Jimmy:
I was about seven and I can remember chasing around my neighbour all the time and playing the love game! (laughs)
Girl: Do you hog the remote control?Jimmy:
Yes I do.
Girl: What is under-rated in this world?Jimmy:
That beauty is in the eye of the beholder.
Girl: What is over-rated in this world?Jimmy:
The female big body thing, you know you've got to have big breasts and all the rest of it.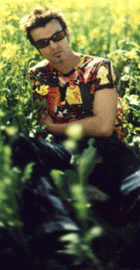 Girl: Do guys like girls in glasses?Jimmy:
I think so.
Girl: What is your idea of a romantic date?Jimmy:
It's all about the unknown; the mystery and you've got to be alone. I believe in flying out somewhere to some secluded place where you can be alone and enjoy the quiet moments.
Girl: Are girls obsessed with their body image, more so than guys are?Jimmy:
Yes but I think that guys are starting to move up there as well.
Girl: Do you believe in love at first sight?Jimmy:
Yeah I do.
Girl: Are you a cat or a dog lover?Jimmy:
I love dogs first and then cats.
Girl: Who is the bigger flirt? Guys or Girls?Jimmy:
I think they're even.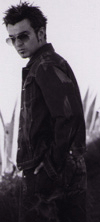 Girl: Does vanity exist in males?Jimmy:
Yeah it does.
Girl: Do you believe in astrology?Jimmy:
I'm not a total believer but I do always keep an ear out for it.
Girl: Who gossips more? Guys or Girls?Jimmy:
Guys for sure!
Girl: How far would you go to win a girl's heart?Jimmy:
I'd travel the world for her - it's worth a shot.
Girl: Why are many guys so reluctant to say I love you?Jimmy:
Because it's all about being yourself and a lot of guys find that difficult to do. I think when you're comfortable with someone, you can be yourself and you can share your true feelings and communicate effectively.
Girl: Do you like girls who play hard to get?Jimmy:
Yeah I don't mind them.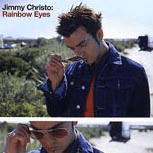 Girl: If you could bring only three items with you to a deserted island, what would you bring?Jimmy:
I would bring my favourite girl, music and lots of food.
Girl: Do girls who have been around the block too many times put guys off?Jimmy:
Yes they do.
Girl: And a question that we girls have always wanted to know the answer to - what do guys talk about in the toilet?Jimmy:
That's one thing that I can't handle - talking to guys in the toilet! Most guys just engage in small talk, but it's really very embarrassing but I think that is a great topic to talk about!
Girls if you have a question you would like featured in 'My Boy', please email
boy@girl.com.au
or any boys reading this; email us with your thoughts, opinions or issues relating to the girls in your life!
- Annemarie Failla