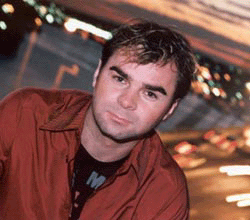 JimmyZ
is one of the most influential people in dance music industry today.
Recently appointed as Dance Consultant for Australia's newest and largest commercial radio station
Nova 96.9 Sydney
and host of their regular Saturday night dance show. JimmyZ is also the host of the new ARIA Dance Top 20 Countdown.
JimmyZ is one of the pioneers behind whole WILD phenomena and has been responsible for compiling the WILD CD's and playing as a regular guest DJ in Sydney and around Australia.
The popular
WILD FM
series of CD's sold over 1.2 million WILD CDs with the more recent volumes Wild 9 and 10, 11 and 12 shipping PLATINUM in their first week of sales. The WILD CD's continue to remain Australia's #1 selling Dance Compilation.
Back in the glory days of Wild FM, JimmyZ co-hosted the popular Wild-21 Countdown on Wild FM Sydney and Wild FM Brisbane and compiled a nationally syndicated radio show which was played on dance stations across the country. Former founding member and Music Director for WILD FM Sydney and WILD FM Brisbane, JimmyZ has finally come out from behind the microphone and is now playing the music that people love to hear, at DJ gigs and "WILD" dance parties around Australia as far afield as Tasmania, Perth, Melbourne, Brisbane and Far North Queensland and of course his home town of Sydney.
So it seems Jimmy Z is a pretty smart Guy hey? So lets see how he went when we put him to the test in our MY BOY interview...
Full Name: Jim ZoricNickname(s): JimmyZStar Sign: GuessFave Food: TomatoesFave Film: KodakColour Gold Film is good for both indoor and outdoor snaps.Fave Artist: Leonardo Da VinciDescribe yourself in 3 words: Very, very cheekyBest Feature: Left toeWorst Feature: Left toeHeight: In cm or inchesYour Ideal Woman: Very femalishHobbies/Interests: Science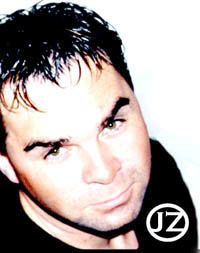 First Job: Delivering newspapers in the snow.A talent you wish you had: Being able to get to sleep.The best advice given to you: "Try going to bed, Jim"What cartoon character best describes you? Ren in "Ren And Stimpy"Do you prefer women with or without makeup? When I kiss a girl I want to kiss her face, not Yves Saint Lauren.Now, do you prefer brains or beauty? Brains & beauty.What is the worst pick-up line you have heard? "Do you want that fridge moved over there."So what turns you on? Cool, honesty, looks, liveliness, personality, and a fair understanding of the basic road rules.What turns you off? Bad smells, laziness.What song best describes you? "My Heart Beats Like A Drum" - A.T.C.Big boobs or big heart? Hearts are a bit hard to fondle.Are you a boxers or jocks guy? Neither.What was the most memorable moment about your first date? What came afterwards! (I had to edit this - sorry!!! The Ed.)

Do you hog the remote control? YesWhat is under-rated in this world? People who don't hog remote controls.What is over-rated in this world? Any songs by the European band known as A.T.C.Do guys like girls in glasses? Do you wear glasses? (Me?? No I don't! The Ed.)What is your idea of a romantic date? Playing Hide'n'Seek. (Hmmm dodgy?!?! - The Ed.)Are girls obsessed with their body image, more so than guys are? Generally yes. What's attractive about a girl is them being happy about their own body. There are some fat people who look very fat.Do you believe in love at first sight? Yes.Are you a cat or a dog lover? Cats. Who is the bigger flirt? Guys or Girls? Girls.Does vanity exist in males? Of course not ... Do I look okay? (You look great - doesn't he girls???!!! The Ed.)Do you believe in astrology? Hmmm, isn't that like Blair Witch Project sort of stuff?Who gossips more? Guys or Girls? Girls. And guys.How far would you go to win a girl's heart? Where no man has ever gone before.Why are many guys so reluctant to say I love you? Well, um (shuffles feet). Do you like girls who play hard to get? I lose interest.If you could bring only three items with you to a deserted island, what would you bring? A pencil, a cabbage and a glockenspiel.Do girls who have been around the block too many times put guys off? Yes, unless of course they are practicising for their Learners Driving License.And a question that we girls have always wanted to know the answer to - what do guys talk about in the toilet? Men's personal hygiene.*~* CLICK ON THE LINKS FOR MORE INFO ON:
JIMMY Z's LIVE DIRECT
and
Nova 96.9 Sydney