Thanks to byANGELIQUE here is your chance to win one of 3 illuminated beauty collection packs including:
1 x Pink Tweezeme
1 x Lipdelight and
1 x Makemeup Mirror
valued at $70.00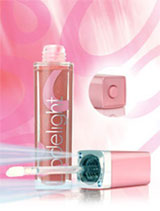 Lip Delight byANGELIQUE
Healthy, lustrous lips are often at the top of woman's beauty wish list and for decades woman have turned to lip conditioning products to achieve soft, supple lips.
With just two coats on the most cracked lips Lipdelight will instantly turn your lips smooth and supple within minutes. Lipdelight was created to keep lips perfect all day no matter what the conditions and is available in the latest fashion shades.
With the combination of Avocado Oil, Calendula Oil, Evening Primrose Oil, Jojoba Oil, Shea Butter, Vitamin E and my magic ingredient "silk powder" your lips will be instantly softened and healed after 2-3 applications.
Silk Powder is rich in silk amino acids. Silk proteins are a moisture regulator which brings moisture to the lips when moisture is lacking, keeping your lips supple always. Silk powder also helps prevent dryness and promotes healthy lustrous lips.
RRP $26.00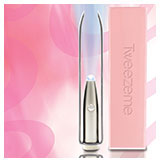 Pink Tweezeme
Tweezeme is the ultimate lighted tweezer that helps keep your brows perfectly groomed and well kept in any light. This unique design promises to deliver pinpoint precision and reliability for your grooming needs.
Slanted Stainless Steel tips
Features in-built LED spotlight
Portable carry case available in pink and silver
Pink Tweezeme comes with magnified mirror and chic cleaning cloth
Silver Tweezeme comes with Allen key
Bonus batteries in every pack
RRP $24.95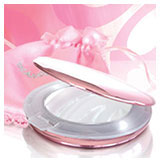 Makemeup mirror
Style yourself under lights anywhere, anytime with Makemeup byANGÉLIQUE. The unique design of Makemeup opens to reveal a lighted mirror on one side, a 2 x magnification mirror on the other and the convenience of an on/off switch. Built-in LED lights provide great illumination for those after-dark touch-ups, perfectly groomed eyebrows, creating a glossy pout, or applying your fabulous false eye lashes.
The compact's elegant lightweight design makes it perfectly sized for your hand bag or travel bag. Tucked into its very own luxurious satin pouch, Makemeup byANGÉLIQUE will be an accessory you will want to show off!
RRP $18.95
You can only try it to believe the results!


Available from selected pharmacies nationally, Day Spas and Boutiques.
For stockists call 1300 850 823 or visit
www.byangelique.com.au