BANA TAKES ON KINGS AND ICONS.
EXCLUSIVE Eric Bana, The Other Boleyn Girl, Romulus my Father, Star Trek by Paul Fischer
Eric Bana is the first to admit that he was surprised when he was offered the part of King Henry VIII in The Other Boleyn Girl. Based on the acclaimed novel, the film explores the rivalry between sisters Anne and Mary Boleyn and the former's ultimate ascension and tragic downfall. For Eric Bana, following in the footsteps of iconic portrayals of the Tudor monarch that have included the likes of Charles Laughton, Richard Burton and fellow Australian Keith Michel, Eric Bana admits that when he read the script, "I really didn't read him as the King of England, but as this man who was involved in an incredibly intricate, complicated situation, largely through his own doing, of course,"
Eric Bana explains on the phone from New York, where he was attending the press junket for the film. "At the same time, I just saw him as a complex man who just happened to be the king of England, who just happens to be Henry the Eighth. I think the script that landed on my desk had been called Henry the Eighth, and some of these gals I probably would have just passed it on without even opening it. But it turned up, it was called The Other Boleyn Girl, I didn't really know much about it. It was a real page-turner, it was hilarious, it was terribly dramatic, and full of hedonistic behaviour. I just couldn't believe it," says Eric Bana, laughingly. Yet Eric Bana says he found himself identifying with the autocratic monarch. "I just saw him as a man who was somewhat juvenile, and driven by passion and greed. I think we can all identify with him. It's just a matter of, what age do you have to go back in order to be able to touch on it?"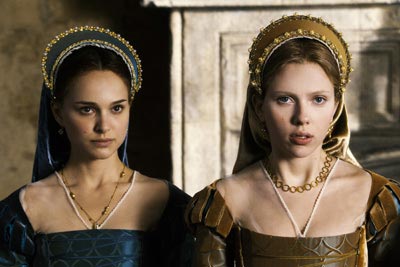 While the film is a historical drama, there were certain liberties taken with the facts, but Eric Bana is unconcerned by that facet of the material. "I think there are obviously certain elements that are indisputable and then there's the elements that are always gonna be in dispute from the facts that weren't there at the time. So I think it's a mixture of both and I think it walks that pretty fine line. Yet I also think it is able to pull an audience in, or an audience that's not familiar with that piece of history, and inspire them to go in search of the truth which I think is good."
It has been quite the year for Eric Bana, who picked up an Australian Film Institute Award late last year for his emotive portrayal of an immigrant in 1960s rural Australia in the powerful Romulus my Father. While American moviegoers will see Eric Bana as Henry VIII, they will also catch him in that very distinctive Australian dramas, which open in, select cities in the US. Eric Bana said his desire to do Romulus was not born out of a need to work in his home country, he admits. "I never feel any compulsion or obligation to do films at home. I know that might sound terrible, but I really don't feel that way at all. It was just a bonus that it happened to be that. I read the script and it just quite simply was the best thing on my pile at the time, and it just happened to be a uniquely Australian story. I never really even saw it as an Australian story, but pretty much as a European film, set in Australia," Bana explains. "It obviously resonated with me, because I have a migrant background myself, so I was able to identify with a lot of it." And despite a very Australian flavour, Eric Bana is optimistic that American audiences will also be able to identify with the film. "I think the film speaks to any country that has a migrant population, and I think it's one of the more international films that I think we've made even though it's also very iconically Australian. It's essentially a migrant story."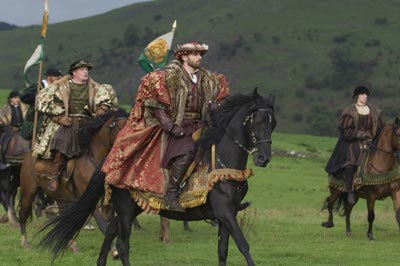 Eric Bana began his career in Australia playing comedic characters in his TV sketch comedy series Eric, before being rediscovered in the acclaimed Chopper. In discussing his transition from his comedic roots to his more dramatic work, the actor says, "I've never really seen a huge difference between comedy and pathos. It just depends - the comedy background sort of paints a very broad picture, which is not always that, accurate, you know? I had a couple of very broad characters, but beyond that, a lot of my comedy was very sort of basic storytelling, and based on very sort of subtle observational stuff. That's where most of my characters lived and breathed, so if you look in the context of my work, I guess it's probably not as a dramatic leap as it actually sounds on paper." Eric Bana says he was never the clown growing up. " I was never the guy that picked up the guitar and sang a funny song and there wasn't a lot of slapstick, something like that. Of course I'm pleasantly surprised and thrilled to be given the opportunities I have, but I think sometimes the description of the background might allude to even more of a jump than what it actually was if that makes any sense."
Eric Bana admits that he did not envision the kind of success he has attained in Hollywood when starting out doing TV comedy in Australia. "I had no visions of where I would end up, though I had very strong visions about what I wanted to do, and what I could do well."
Eric Bana has been able to balance between character-based work in the likes of Romulus and Other Boleyn Girl, and big Hollywood fare, such as his next project, the much anticipated re-imagining of the Star Trek franchise. The JJ Abrams-directed Star Trek is a prequel to the first series. Joining the film's cast, Eric Bana says he " plays a villainous character by the name of Nero," but reveals little less, except that he is looking forward to tapping into his dark side. "It's always fun to tap into the dark side without getting in trouble, isn't it?" Eric Bana is yet to start shooting the film, which now opens during the early North American summer of 2009. Eric Bana may not be able to delve into details, but holding back his boyish enthusiasm in being a part of the Trek universe was a different story. "When I read the script, I was like, 'Wow, this is just too good to be true, and too much fun to miss out on. I just have to be a part of it.' So when, J.J. offered me the part of Nero I just couldn't say no."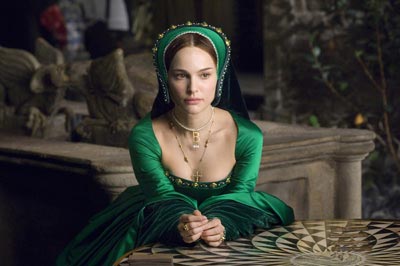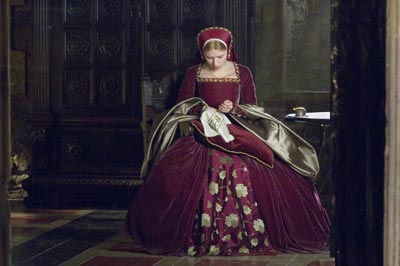 Eric Bana has also completed work on The Time Traveler's Wife. "It sounds a lot more science fiction-y than what it is. It's pretty much a very classical love story, that just has a sort of science fiction element to it, but I wouldn't describe it at all as a science fiction film. It's most definitely a very interesting love story and was a lot of fun to shoot."
Despite Eric Bana's high-profile Hollywood career, he still calls Australia home, but prefers to say he lives in Australia. "People who call Australia home do that because they don't live there," says Eric Bana laughingly. "Australia IS home, I don't CALL it home." And the actor has no plans on moving continents but not because of patriotism, but because of "just sheer stubbornness, which isn't always the most practical character trait. I mean there were times that I do wish I was living in LA, because it sort of is somewhat frustrating, but there's a huge side of my life that I get to live that I wouldn't if I was in LA. I basically get to spend all of my private life in complete denial of my professional existence," referring to the life with his wife and two children. "No matter how you flip it, there's just a shitload of travel involved. If we lived in LA, we'd spend all our holidays travelling back home and if we live in Australia, we get to schlep around the world for work."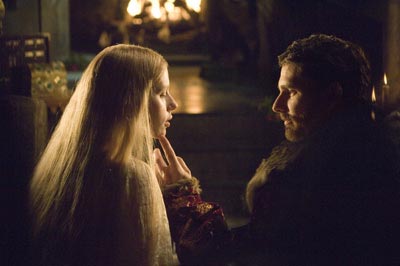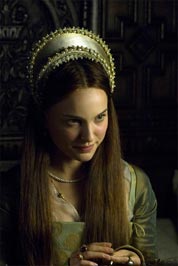 Eric Bana hopes to extend his creativity by eventually directing, but for now, he is content to go from s bloodthirsty Tudor monarch to an antagonist in Star Trek. It's not a bad life and asked whether he's at the best place, personally and professionally, the actor Eric Bana laughs slightly. "I'm in a very fortunate place. Everyone's healthy and happy and so forth, and that's something to feel very grateful about. I guess I don't think about it too much. Usually I'm sort of obsessing over whatever the next thing is, so. I try not to think about it too much."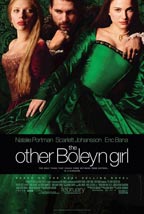 The Other Boleyn Girl
Starring
: Natalie Portman, Scarlett Johansson, Eric Bana
Director
: Justin Chadwick
Screenwriter
: Peter Morgan
Genre
: Dramas
Producer
: Alison Owen
Composer
: Edward Shearmur
Synopsis
:
Based on the best selling novel by Philippa Gregory, The Other Boleyn Girl is an engrossing and sensual tale of intrigue, romance, and betrayal set against the backdrop of a defining moment in history. Two sisters, Anne (Natalie Portman) and Mary (Scarlett Johansson) Boleyn, are driven by their ambitious father and uncle to advance the family?s power and status by courting the affections of the King of England (Eric Bana).
Leaving behind the simplicity of country life, the girls are thrust into the dangerous and thrilling world of court life - and what began as a bid to help their family develops into a ruthless rivalry between Anne and Mary for the love of the king. Initially, Mary wins King Henry?s favor and becomes his mistress, bearing him an illegitimate child. But Anne, clever, conniving, and fearless, edges aside both her sister and Henry?s wife, Queen Katherine of Aragon, in her relentless pursuit of the king.
Despite Mary?s genuine feelings for Henry, her sister Anne has her sights set on the ultimate prize Anne will not stop until she is Queen of England. As the Boleyn girls battle for the love of a king - one driven by ambition, the other by true affection - England is torn apart. Despite the dramatic consequences, the Boleyn girls ultimately find strength and loyalty in each other, and they remain forever connected by their bond as sisters.