Thanks to Hachette childrens books here is your chance to win a Rainbow Magic Christmas Book set including:

* Holly the Christmas Fairy
* Chrissie the Wish Fairy
* Stella the Star Fairy
* Paige the Pantomime Fairy
Holly the Christmas Fairy - Daisy Meadows
The King and Queen of Fairyland are all in a fluster. Jack Frost is up to his old tricks and has kidnapped the Christmas elves. Without the elves to make the presents and decorate the trees, there won't be any Christmas this year! Can Rachel and Kirsty save the day, with a little help from Holly the Christmas Fairy?
Price: $15.99
ISBN: 9781843626619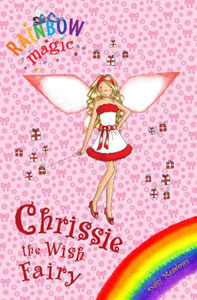 Chrissie the Wish Fairy - Daisy Meadows
A fantastic adventure filled 3-books-in-1 Christmas delight!
Each year, Chrissie comes to the human world to hide her three magical wish items so that Christmas wishes come true - but Jack Frost is eager to get hishands on the items and make some wishes himself! Can Rachel and Kirsty come to Chrissie's aid before it's too late?
Price: $15.99
ISBN: 9781846165061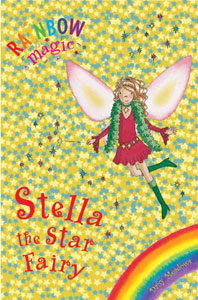 Stella The Star Fairy - Daisy Meadows
Stella the Star Fairy looks after all the special Christmas lights - from the Christmas tree fairy lights, right through to the twinkling stars. Three magic Christmas baubles control all of these elements but now Jack Frost's goblins have stolen them. Stella needs Rachel and Kirsty's help to get the baubles back!
Price: $15.99
ISBN: 9781843628699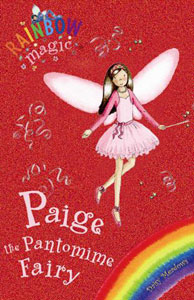 Paige The Pantomime Fairy - Daisy Meadows
Paige the Pantomime Fairy needs three magic shoes to keep every pantomime full of Christmas fun and sparkle! But Jack Frost wants the ballet shoe, golden horseshoe and glass slipper for himself. The show must go on...so can Rachel and Kirsty help?
Price: $15.99
ISBN: 9781846162091