Guys and More Guys - Interviews
*~ Check out your fave guys in the hot-seat as well as read & learn all there is to know about the opposite sex! ~*



Movies have confused men about what women want. The result? The illusion of what Australian women are calling a 'man drought'.And many of the men who do walk up to women are getting it all wrong because they're either so nervous about the expected reaction or basing their approach on some deluded dating scene they've seen in a sitcom or movie.
More...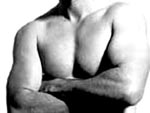 Ever wondered what type of girl a Leo likes? What's the downside of dating a Capricorn? Find out about Your Man By The Stars...
More...

Pathways aims to bring out the potential in youth and have them full of hope and inspiration as
More...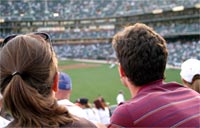 The Australian Football League (AFL) is the sexiest football code in Australia claiming victory over the National Rugby League (NRL), Soccer's A-League and Rugby Union according to a survey conducted by online dating site.
More...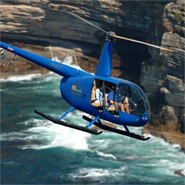 With the most romantic month in full swing, it's time to start thinking of a unique and romantic outing for your special someone. Or even an adventurous marriage proposal!
More...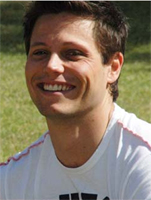 How many times have you asked this question and received an honest answer? Well The Real Deal.com.au gives women an opportunity get the truth, by confidentially posing questions on any topic to a panel of REAL DEAL men.
More...
The power of fantasies is amazing. Yet few couples ever indulge in each others fantasies.
More...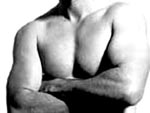 Sydneysiders are most likely to be single, Brisbane women are demanding, Perth-based men are the most generous spenders, while men living in Melbourne are the most likely to say it with flowers according to a national survey about Valentines Day.
More...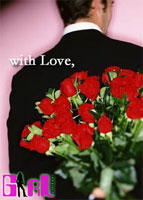 With Valentine's Day just around the corner, here are some great gift ideas to give and receive, start hinting girls.
More...
Catching up with 'Popstars' winner Scott Cain for a frank, fun and fast interview… It's all about the boy! This month also marks the release of Scott's debut album "Controlled Folly".
More...
This month spunky songwriter/guitarist Tim Wild from popular band TAXIRIDE joined us in the GIRL.COM.AU MY BOY challenge! See how he handled the pressure and learn more about what really makes this guy tick!
More...

Popular housemate Peter Timbs handled the Big Brother challenge but can he handle the all-mighty MY BOY test? Read on to find out how Peter performed.
More...

Recently appointed as Dance Consultant for Australia's newest and largest commercial radio station Nova 96.9 Sydney and host of their regular Saturday night dance show. JimmyZ is also the host of the new ARIA Dance Top 20 Countdown.
More...

His on-air antics and shock value keep his listeners coming back for more night after night and Kyle wouldn't have it any other way! GIRL couldn't think of a more suitable candidate to sit in the hot seat and be grilled, than the very cheeky, witty and fun - KYLE!
More...

This month Girl got to ask all those up close and personal questions of Melbourne Radio Funny man, Matt Tilley, from FOX FM.
More...
"I prefer girls without makeup as they are more natural looking. Girls who plaster their faces with makeup aren't very attractive at all. Guys like to see the natural beauty of a girl and not layers and layers of foundation."
More...
---