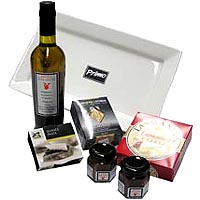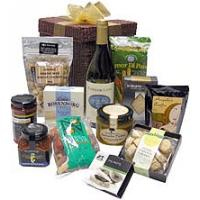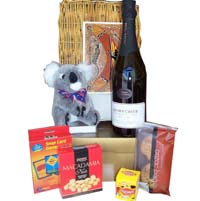 There's no better way to spoil a loved one, and show that you care than to send a beautiful gift basket.
The Complete Basket Case
aims to provide the best online service for your shopping experience, offering gift baskets for all tastes, fresh flowers and cellar door specials.
Receiving flowers is one of life's sensory pleasures. Flowers bring beauty, aroma, warmth and love to the receiver. Saunter through the fragrant virtual aisles of
The Complete Basket Case
, and view their selection of exotic and native blooms. Impressive bunches and funky boxes are available to pass on your warmest wishes, or to say thanks to that guest, or special friend. Present a kaleidoscope of colour to a loved one, or surprise them with timeless romantic buds, destined to make them go WOW! Visit the cellar, where a notable selection of the best wines from Australia's fine wine regions congregate, ready to suit any palate or budget. Wines, spirits and champagnes come beautifully presented, boxed in reed or wooden gift boxes.
Pick a gift basket for any occasion, and rest assured that you will be receiving supreme quality and presentation. For anniversaries, there is the Celebration pack ($99.95), or the exclusive Paradise in the Park ($300), or for those on a budget, there's the Midnight Snack pack ($56.95), which will have you feeling naughty as you much on its glorious goodies including loads of yummy favourites.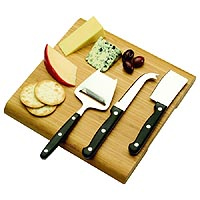 Celebrate births and birthdays with bunches of bright bold balloons. With a wide selection to choose from, you'll have difficulty deciding on colour, shape and design!
Avoid the crazy Christmas rush at the shops, selecting your gifts online with no fuss. Santa stocking fillers, mistletoe madness, bubbles and Chocs are just a few of the gifts on offer.
The Complete Basket Case
hope that you will enjoy selecting from their fantastic new selection of gourmet gift baskets, wine gifts and flowers, suitable for any occasion.

My personal favourite for the man who has everything.... executive putting set that can be company or personally branded.
Visit:
The Complete Basket Case