DAVID YATES COMES INTO HIS OWN WITH LATEST POTTER.
EXCLUSIVE David Yates, Harry Potter and the Half Blood Prince Interview by Paul Fischer.

While many were surprised the choice of director David Yates to helm the fifth adaptation, Order of the Phoenix, it appears that such concerns have been readily dispelled. David Yates is currently shotting the 7th adaptation, which will be released in two parts during 2010/2011, but his latest, Half Blood Prince, is already receiving the best reviews of any of the Potter franchise.

The director, who previously made the critically acclaimed miniseries State of Play, as well as the luminous Girl in the Café [both with pal Bill Nighy] David Yates was born in 1963 in the Merseyside town of St. Helens. From an early age, he was already gravitating towards his future profession, fascinated by the movies of ambitious film directors like David Lean, Martin Scorsese, Steven Spielberg and Ken Loach, with Spielberg's "Jaws" (1974) and Christian Nyby's "The Thing From Another World" (1951) two favorites in particular.

He began pulling friends and family into the cast of short films at the age of 14, using a camera his mother had given him. David Yates followed up on a more academic track, taking up the subjects of sociology, political studies, and literature at St Helens College before moving onto the University of Essex. Living in Swindon in the late 1980s, David Yates became a freelancer for Create Studios, whose facilities helped him make his first serious film, the short "When I Was a Girl" (1988) - also aided along through grant funding from Southern Arts. The short, a story of a young girl trapped in an unhappy family life and on the cusp of sexual discovery following World War II, later made the festival circuit and helped with his acceptance into the National Film and Television School in Beaconsfield, where he studied under its directing program. "When I Was a Girl" also marked David Yates' entry into the UK's entertainment industry, as his skilled handling of the material won him an audience with BBC, which before he had even graduated, hired him to make the dramatic short "Oranges and Lemons" (1991). From 1994-95, David Yates cut his teeth on the gritty ITV police series "The Bill" (1984- ), which took a serious look into the day-to-day lives of both the uniformed officers and detectives of London's Metropolitan Police Department. He directed several episodes of the long-running series, before moving into directing his first feature film, a small independent called "The Tichborne Claimant" (1998).

David Yates soon returned to television to helm several episodes of BBC's miniseries, "The Sins" (2000), a drama about a retired thief-turned-family man tempted by an easy chance to return to crime. He then helmed a faithful adaptation of Anthony Trollope's satire "The Way We Live Now" (2001), a miniseries featuring David Suchet as the mysterious, shady businessman Melmotte, whose arrival and rise in London high society soon stirs both optimism and suspicion. David Yates, writer Andrew Davies and producer Nigel Stafford-Clark all shared a BAFTA Award win for "Best Drama Serial." One year later, David Yates was back with a nomination for the short film, "Rank.". The cache of awards now under his belt, the projects grew loftier, beginning with the BBC miniseries "State of Play" (2003), The series captivated critics and audiences of the genre, as well as numerous awards voters. Both Yates and Abbott were part of the nominated group at the 2004 BAFTA Awards - David Yates' third consecutive trip. "State of Play" became a major turning point for Yates' career prospects, propelling him forward into a series of other well-made, critically-acclaimed efforts.

Acclaimed actor Jim Broadbent himself received a BAFTA nomination under David Yates' direction of "The Young Visiters" (2003), based on the Daisy Ashford short story of a bumbling man trying to improve his social graces for the love of a high society woman. In the fall of 2004, David Yates unveiled the two-part series, "Sex Traffic," a carefully-plotted, intertwined set of stories about two Romanian women sold into a sex slavery operation spanning Eastern Europe and London. Told in a stark, frank manner, the project made waves in both the UK and Canada, both of which bankrolled the production. An awards favorite in both countries, "Sex Traffic" netted Yates his second BAFTA Award and brought him a directing nomination from the Director's Guild of Great Britain (DGGB). By 2005, David Yates' prestige projects continued to move him beyond the UK market. He won an Emmy Award nomination in 2006 for his helming of ace screenwriter Richard Curtis' Emmy Award-winning script for the gentle romantic comedy, "Girl in the Café" (2005). A UK/US collaboration between BBC and HBO, the film saw an older political researcher - "State of Play" star Bill Nighy - strike up a strange coffee shop connection with a young woman (Kelly Macdonald), which blossoms into a tentative romance during the G-8 Summit in Iceland. By now, David Yates' many accolades were enough to start landing him on the short hiring lists of Hollywood. The possibility of a "Harry Potter" film assignment loomed in David Yates' future, as Warner Brothers began developing its fifth film of J.K. Rowling's corresponding novel series, "Harry Potter and the Order of the Phoenix." He had been developing a version of Evelyn Waugh's novel, Brideshead Revisited in 2004 for the studio's art house division, Warner Independent Pictures, with husband-and-wife actors Paul Bettany and Jennifer Connolly negotiating to play the leads, but after finally landing the highly-coveted "Potter" job and with budget issues stalling "Brideshead," David Yates transitioned into his new assignment.

David Yates' latest Potter epic opens worldwide this week, and the director spoke to Paul Fischer from the film's recent New York junket in this very exclusive interview.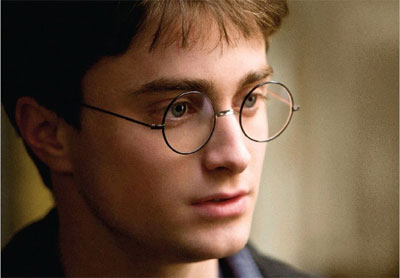 QUESTION: First of all, how surprised were you when they came to you with the idea of directing the previous -

DAVID YATES: The previous movie? I was kind of surprised, because the last thing I'd directed was a thing called Sex Traffic, which was intense, emotional drama and it seemed like an odd fit to go to Harry Potter. So, it seemed a really intriguing offer, and one that was very difficult to turn down. But I was just - probably as surprised as everybody else, frankly.


QUESTION: As a director of what is essentially character-based dramas, what do you feel you could bring to this franchise that had not been brought to the franchise by our predecessors?

DAVID YATES: Do you know, I think ultimately they wanted someone to grow the series up a wee bit, because the films had always been perceived as children's films. And they were looking for someone to start to - as the book starts to get a wee bit darker, and a wee bit more complex and intense, I think they were looking for someone who could do that in an interesting and a contemporary way.


QUESTION: What was also very unusual about this is that they tapped you to direct the remaining books. Was that something that happened as a result of the last one?

DAVID YATES: It was really strange. No, it wasn't - I was still working on Order of the Phoenix when they asked me to do Half-Blood Prince. The film hadn't even come out. So, they were really delighted with the material that they were seeing while we were in post-production, and the conversations happened before the movie was released, because I had to start pre-production on it while Order of the Phoenix was being promoted. So, it was just something they see in the work that they really liked, and responded to. And then, of course, Order of the Phoenix did really well, and we started to have lots of fun with Half-Blood Prince. And then they said, "Look. Would you like to finish it?" And I said, "Well, of course I would. Who wouldn't? It would be a great opportunity." And remember, they're slightly ahead of the curve, in the sense that they see things - you know, they see rushed dailies, and they see the film a year before it comes out. So, they see things before anybody else. And I think they just feel very up about where we're taking it, basically, and what we're getting.



QUESTION: It seems that there's a lot more visual depth to Half-Blood Prince than even Order of the Phoenix. What were the particular challenges you faced on this one?

DAVID YATES: Keeping the tonality distant, in a way, because there's all this kind of witty, romantic stuff at the heart of it. This is really playful. But then, of course, it gets quite dark and intense, elsewhere. And the key thing for me was to make sure that both of those colors co-exist. And the film feels a whole.


QUESTION: I've heard that the ending is different from the book. And I just wondered if you'd comment on that, and if that's been controversial? And how do you balance between the needs of yourself as a filmmaker, and the needs of the fans?

DAVID YATES: Ultimately, you know, in the book, there's a really beautiful funeral that takes place. It's elegiac and it's epic, and it takes place around a great big lake, and there are lots of centaurs. And it's one of my favorite things in the book. So believe you me, I wouldn't have taken it out lightly. But there's just a rhythm thing going on. We had a scene after Dumbledore dies, where all these people raise their wands in the air. There's a certain oddly elegiac quality to it, and quite a moving quality to it. And we had a scene, as per the book, which showed this great funeral - which was smashing, actually. We all adored it. But rhythmically, it felt like we were suffering from endi-itis. It just felt like we'd peaked. It felt like we'd got to a good place. It felt like we'd reached for the audience, a place that was important to reach. And that if you go beyond that, it felt almost like it was starting to wallow in this - you know, so it's - for me, and for Steve Clovis, the writer, it was a rhythm thing. We felt that that frame we're filling in that dark cinema, you need to hit certain rhythms. And we felt even though we both adored the scene in the book, it was the right thing to take it out. And I know some fans will get frustrated with that, and they might be angry with it, and I completely empathize and understand, because it was one of my favorite scenes, too. But I need to serve the medium I'm working in, and I need to serve the audience that is not just the Potter fan base, who are fantastic and very supportive - but also a wider global audience as well, who haven't read the books. So, it's never easy taking things out. I don't enjoy it. But ultimately, I have to serve the film.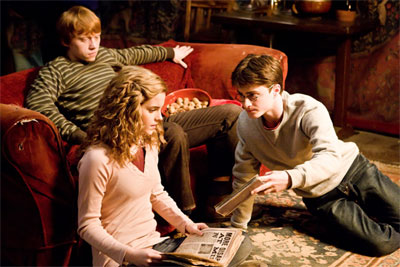 QUESTION: Are you going to be more stringent with those kinds of changes when you do the last book?

DAVID YATES: You know, the great thing about doing the last book over two movies, is there isn't a major set piece that we're taking out. But again, rhythmically, that works. It works across two films. It's got a pattern to it that feels satisfying, and right to us. And one of the reasons for doing two reasons is - the first is - you know, we always get knocked a little bit for taking things out. And I understand that. You know, some of the fans would wish we could make five hour movies. And if we had the budgets to do that, we would. And the second reason is - you know, we did a list of everything that we wanted to include in the last film, and basically the studio did a breakdown, a budget. And it would have been the most expensive movie in history, by a mile, because there were so many major set pieces in it. And the studio goes, "Even we can't afford this in one hit. If you can make it into two movies, you can have two big budgets." So, the only way I can do the adaptation I wanted to, is by spreading the costs across two movies.


QUESTION: Now, you've worked constantly with Bill Nighy . Has he been cast in the last film?

DAVID YATES: Oh, man, he's there. He's gonna be in Hallows. I'm shooting with him in about two weeks. I love Bill. He's glorious. You know what I think? He's an institution, frankly. And I love him. And he's gonna be great and a really brilliant Scrimgeour, so, yeah.


QUESTION: Now, after all this is said and done, and you finally put this Potter franchise to rest, would you like to go back and do another Girl in the Café?

DAVID YATES: I am. The first couple things I do, I hope they'll be tiny little things, you know? I'll just sort of put all this industrial filmmaking to one side for a minute. But actually, honestly, it doesn't feel like I've been making big movies for the last two, three years. To me, they're very personal, oddly. That's how it feels when I'm on the floor, directing them. I don't feel big juggernauts or anything. They just feel very down-to-earth, to me. But I will do something much smaller when I finish. And then I'd love to find something mega-again, because once you've started these big things, it's difficult to stop them.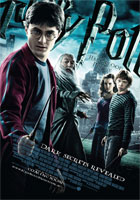 Harry Potter and the Half Blood Prince
Cast: Daniel Radcliffe, Rupert Grint, Emma Watson, Jim Broadbent, Helena Bonham Carter, Robbie Coltrane, Michael Gambon, Alan Rickman, Maggie Smith, Tom Felton, Evanna Lynch, Bonnie Wright, Jessie Cave, Hero Fiennes Tiffin, Frank Dillane
Director: David Yates

Voldemort is tightening his grip on both the Muggle and wizarding worlds and Hogwarts is no longer the safe haven it once was. Harry suspects that dangers may even lie within the castle, but Dumbledore is more intent upon preparing him for the final battle that he knows is fast approaching. Meanwhile, the students are under attack from a very different adversary as teenage hormones rage across the ramparts. Love is in the air, but tragedy lies ahead and Hogwarts may never be the same again.

Release Date July 15th 2009

www.halfbloodprince.com.au