Interview with Luke Shanahan
8com Director Luke Shanahan likes to keep himself busy. With a feature film and a TV series in development, Luke has recently wrapped a fully interactive campaign for M&C Saatchi and Samsung Mobile launching in the digital and social media space. And that's just the working week... on the weekends he makes short films.
Shanahan's latest short, 'Pet', is the prequel to his highly acclaimed short film, 'The News' starring Damon Herriman (The Square, Chandon Pictures, Love My Way).
With an ample helping of Shanahan's trademark black comedic humour, Pet takes Herriman's dark-cutting Daniel character one step further. The film stars Herriman alongside Josh Lawson (Thank God You're Here, The Wedding Party, Romantically Challenged) and is due for release in September.
The News continues to gain attention on the world stage, having screened at over 30 international film festivals including a recent screening at the Glastonbury music festival.
Shanahan is also developing a black comedy series, The Morgan, with AFI Award winning actor Stephen Curry (The King, Thunderstruck, Cloudstreet) and British comedy star, Mark Heap (Big Train, Jam) and is in pre-production on his debut feature film, Talk Fast starring Maeve Dermody (Beautiful Kate, Griff the Invisible) and Alex Russell (The Wheeler Boys, Wasted on the Young).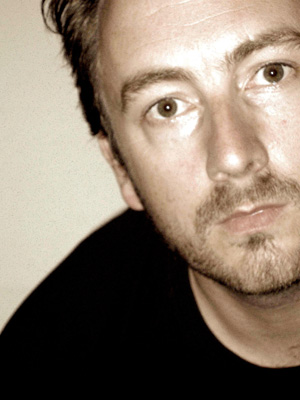 Interview with Luke Shanahan
Question:
How do you juggle all of your commitments from work to filming?
Luke Shanahan
: That's a good question! It is just time management, I am not a good planner so to be honest I write lists and basically because I am working on a television project, a film project and commercials I have to set aside different parts of the day to each task. I'll get up and whatever needs to be done then takes presentence.
Question:
How does it feel to complete a short film and then see it on the big screen?
Luke Shanahan
: It is wonderful, it is great. That's the buzz and that's why we do it when you see it, that's the real payoff. I do black comedy and that definitely gets a response, it doesn't sort of sit in the middle. My work is based on audience reaction, it is wonderful to see whether it is shock or a big laugh from a crowd, that's priceless.
Question:
Can you tell us a little bit about The News and it's prequel Pet?
Luke Shanahan
: The news was a film that I shot with an actor, who is a good friend of mine, Damon Herriman and the idea for the character was someone who went about lives situations, that involved a lot of drama, and delivered them in an off-the-cut manner. The News premiered at Tropfest and was originally a simple idea of a couple who come together and one of them had great news to tell and the other had terrible news to tell I though it'd be funny if they were telling each other at the same time and neither knew the news that was coming.
Question:
How does it feel to have had The News screen at over 30 international film festivals?
Luke Shanahan
: I just recently heard that it played at Glastonbury, before Radiohead- things like that are amazing. The idea was shot in the inner-west of Sydney and we just went down to the local cafe and shot The News in three and a half hours. The News premiered at Tropfest and then it went to the St Kilda Film Festival and then somebody picked it up on the internet and it opened the Los Angeles Comedy Film Festival. It is good that it all went from there because you pay an entry fee for the first couple of festivals and then once somebody likes it, the film snowballs from festival to festival and then you are invited to festivals.
I think The News plays well at festivals because it is short, at four minutes. If short films go on for too long, people being to think 'oh my?' but The News plays well because it is short and is very watchable.
Question:
What do you enjoy most about creating short films?
Luke Shanahan
: It is a stepping stone. I am developing a feature film at the moment that is nearly ready to go, we have shot trailers and shot a lot of material. Short films are a stepping stone. I don't know anybody who does shorts and would want to make that a career, because you're not really making money off them, they're about getting your name out there so you can take the step to do the longer form work.
Question:
Can you tell us a little bit about The Morgan, your television show?
Luke Shanahan
: The Morgan is a black comedy and it is in the vein of The League of Gentleman, the English show. Basically we wrote the show for two actors Stephen Curry, the Australian actor who has already signed on and the English lead is for Mark Heap, who has been in a few British television shows. We were a big fan of Mark Heap's comedy work and I wrote it with another guy, specifically for those two and then we sent the scripts to them, they loved it. I was in London over Christmas time and I met Mark Heap and his agent and showed him the scripts and Mark Heap said he was keen to play the role and now it is a case of slotting the filming in around his schedule.
What we have done with The Morgan is package it all together, we have written ten episodes and it is similar to Twin Peaks as it has a story that runs through it, it's not like an episodic sitcom.
Question:
When will we be able to see The Morgan on our television screens?
Luke Shanahan
: We are hoping to start filming early next year I suppose it is still about a year away. Hopefully it will be on the television, this time, next year.
Question:
What/who was your inspiration to go into the filming industry?
Luke Shanahan
: My two great loves are film and comedy I have tried to combine the two. Film wise, it is cliche but, ever since I was young I have always loved movies. My dad used to take me to the movies, when I was very young and as corny as it sounds when I first saw Star Wars, on the big screen, I wanted to make films. When I was about 14 or 15 years old I discovered English comedy such as The Young Ones, the work of Chris Morris and more recently The League of Gentleman.
I wanted to make things that were visual, but darkly comic.