"....what the day brings for Gary!..."
This month WE got to catch up with one of Australia's newest and exciting talents - GARY PINTO! The single "What The Day Brings" is his first solo effort and an impressive one at that - showcasing Gary's distinct sound and great vocal talent. It has been released nationally to rave reviews and Gary certainly has lots of fans here at GIRL!After the demise of popular band CDB, Gary set about pursuing his solo career with the help of some very experienced friends including Mark Lizotte, Taylor Dayne and Meredith Brooks and the solo album he had dreamed about was born.Sitting in a café` in Melbourne recently, Gary spoke with GIRL in an EXCLUSIVE interview, where we discovered the gentle soul behind that amazing voice, his reflections on life with CDB and the exciting road ahead.GIRL'S 60 SECOND QUIZ
Full Name: Garfield Vaughan Gerard Anthony Pinto
Nickname(s): Gazza
Fave Food: Watermelon
Fave Film: Spinal Tap
Fave Actor: Al Pacino
Fave Animal: Dog
Describe Yourself in 3 Words: Genuine, spiritual and grateful
Best Feature: My voice
Worst Feature: Insecurity at times
Your Ideal Woman: Someone who is sweet, innocent, honest and genuine
Hobbies/Interests: Fishing, tennis, soccer, gym and reading
First Job: Gardener
A Talent You Wish You Had: Communication
The Best Advice Given To You: To be real
If you were a cartoon character, which one would you be? Stimpy!
If you were told you had a minute to live, what would you do? I'd get confession!
GIRL: We love your new single "What the Day Brings" - what feedback have you been getting from your fans and the music industry in general? Gary:
I've been getting some good feedback - positive in every respect. I'm really happy with that, people have accepted, adapted and are enjoying the new direction of my music.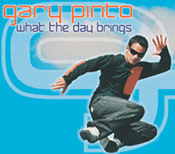 GIRL: What inspired the lyrics for that song?Gary:
It is kind of indicative of who I am really - double-minded, flaky, absent-minded at the best of times - and I just wrote the song from the perspective of a girl and what she would think of me. The song is something that is really lighthearted and nothing too serious.
GIRL: Is it important for you to pen your own tracks?Gary:
It is important to get my message across. It is essential for me otherwise I may just as well be one of a number of artists who are singing other people's songs. Even though I worked with some amazing writers, we all got to know each other first as good friends, and established what we wanted to write about. The friendship transcended into the music, which enabled me to capture part of myself in the songs.
GIRL: Where do you get inspiration to write songs? Does a lot of it come from your everyday life experiences? Gary:
I gain inspiration from intense emotions - I try and locate these emotions at their purest form and let them flow through me without manipulating them. I also try not to give my own slant on things either so the music can come out as unadulterated and clear as possible.
GIRL: You were originally in the band CDB. Why did CDB break up? Gary:
After 10 years of being together as a group, it was like, I think it's time for a break. We loved it though, we enjoyed growing up together - we were together from the age of 15-25 yrs. It was a good experience but it was time to move on and challenge ourselves further.
GIRL: In your bio you talk about returning to your roots after CDB disbanded. What were your roots and where did music begin for you? Gary:
What I really meant was returning back to the passion of performing again. Rather than being involved in the music business as such, letting the music come from the heart and soul again and being a part of something greater than yourself - a creative force. That was the root and base of my attention to write music again.
GIRL: What things did you learn from your days in CDB?Gary:
I learnt lots of stuff and am still learning these days. I learnt how to approach things a little better and I am trying to learn to appreciate every day now.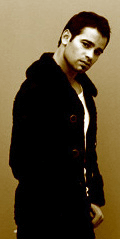 GIRL: In putting together the album, you experimented with a few different sounds. Is this what you set out to do or was it just something that evolved?Gary:
It was something I definitely wanted to do, to aim towards being as raw and organic as we could with production. To remain real and not manufactured.
GIRL: What is your favourite song off the album?Gary:
Everyone's in love or Refugee - but they are all special.
GIRL: Are you happy you chose to continue recording music after the demise of CDB?Gary:
Yeah I feel I am, it feels like it's a natural place for me to be.
GIRL: Musically, who has influenced you the most?Gary:
My parents who are very musical have influenced me as have Johnny Hathaway, Stevie Wonder and Sam Cook.
GIRL: While putting your solo album together you decided to take a chance and go to L.A. to collaborate with other songwriters and producers. Would you recommend other aspiring performers to follow the same path?Gary:
For me it was a leap of faith because during the 1 and a half years after CDB, I constantly sought God for direction and I was ready to go either way - musically or wherever. And I really was being directed to go there. I recommend if you're going to do it, be careful and really think about the direction you want to go and then follow that direction.
GIRL: How has Paul Graham's talents influenced your songwriting? What was the story behind Paul taking the trip with you O/S?Gary:
He is a great American songwriter and we started writing together here and when I told him I was going to America he said he'd come along with me and introduce me to some people. And it was a blessing that he did because the people he knew were all on the A-list.
GIRL: How did you enjoy the experience of recording overseas and working with artists such as Taylor Dayne and Mark Lizotte?Gary:
I loved it! Paul and I actually wrote for Taylor Dayne's album and we all became quite good friends.
GIRL: When can we expect to see the album? Gary:
I think it will be released in September.
GIRL: We saw you recently perform at The Next Blue in Melbourne. How is playing live music/singing as a solo artist different from singing with CDB?Gary:
With CDB our performances were predictable on stage, I knew where I had to stand and so on. And there were three guys I could hide behind if I wanted to take a break! (laughs) But as a soloist, it's really about responding more to the music now because it's less structured, it's more about the passion and living more in the moment of the music. Basically, baring your soul.
GIRL: Do you have a fan club? We are sure all the Girl readers would be interested in finding out more about it. Gary:
I would love to have a fan club but I haven't set one up yet! (laughs)
GIRL: Hmmmm....we'll see what we can do! So what is the next single?Gary:
The next single will be "Hey Mister".
GIRL: Apart from fishing, what else do you get up to in your spare time? Gary:
I like to get together with friends, read, go to the gym and that's it really.
GIRL: If you could meet one person alive in the world today, who would it be and why? Gary:
I would like to meet either Nelson Mandela or the Pope because they're both strong men who are not afraid to speak their convictions. And they are prepared to go to any lengths to stand up for what they believe in and for what is right.
- Annemarie Failla & Michelle Palmer