Presently recognised as the biggest pop music group in the world, the super-group the BACKSTREET BOYS have been redefining the meaning of pop music success since the release of their debut album in 1997. They have a stack of accolades to their name including five Top Ten singles, worldwide album sales in excess of 28 million, numerous awards under their belt and a whole lot more....
The five members have definitely come a long way since teaming up in Florida back in 1993. Briefly in Australia on a promo tour in support of their new album, GIRL got the inside scoop on their latest TV commercial, their future dreams and Sarah Ferguson!
GIRL: There are a lot of bands now basing themselves on the Backstreet Boys. Who inspired you when you were starting out?
Howie: We more or less based ourselves on bands like Boyz II Men, Shy, New Edition and Colour Me Badd. We were more interested in black, vocal groups because their priority was the music, rather than dancing or creating an image.
GIRL: Did you know any of the British boy bands?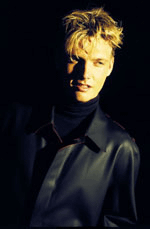 Nick: No none, we found out about a few years later. We heard about Take That when we first went over to Europe. We didn't think what we were doing was similar to them at all. We would sing a capella everywhere we went; we didn't hear them do that. I don't think they could have done it.
GIRL: Why do you think you became popular in Europe before your music broke in the States?
Kevin: There was no real pop scene in the States when we started out. Not like there used to be. There was a lot of alternative rock, rap and grunge in the charts. That's why it took some time. When we released our first single in Europe, it peaked at No. 69 in the Billboard charts. We had to wait until the pop scene came around again, which started when the Spice Girls and Hanson broke through.
GIRL: Where was the first place in the States to get into the Backstreet Boys?
Kevin: Because we were big in Europe and we had toured France a few times, we started doing well in the French-speaking parts of Canada. Then our music spread to cities like Buffalo and Washington and Chicago. They could hear our songs on Canadian radio stations.
GIRL: Which big artists have said they are fans of the Backstreet Boys?
Nick: I love rock and we just heard Billy Corgan from Smashing Pumpkins loves our stuff, which is great. Also Elton John, Madonna and Janet Jackson.
GIRL: Name some bands you are listening to at the moment?
All: Groove Armada, Chico De Barge's new album, Lucy Pearl, Thievery Corporation, Jamiroquai and Pink.
GIRL: Of all the boy bands that have come after you, which is the best?
AJ: There's so many of them now, it's hard to say. They all stand on their own. It's probably a toss between Westlife and BB Max. BB Max play instruments and try and do their own thing, which is good.
GIRL: You're writing more of your own material now. Was that always the plan?
Nick: We didn't really think about it at the start, but now, definitely. We've all got a bit more involved in the writing on this album, both collectively and individually. On Millennium, Kevin and Brian wrote one song together, Brian wrote two on his own and I wrote one. On the new album, Howie and AJ wrote one song each, I co-wrote two and there are two that all five of us wrote together.
GIRL: What writers and producers did you work with on Black and Blue?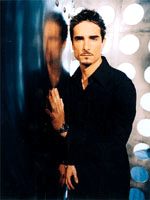 Kevin: We worked with a lot of different people. Max Martin and the Sheron family from Stockholm who we've worked with in the past. They helped us to find and create our sound in QE94. Now that everybody is trying to get them to do their records, we looked elsewhere. We wanted to explore new musical areas anyway. Babyface produced one of the songs we wrote as a group. We're very excited about that. Another song is produced by Rodney Jerkins, another by Timmy Allen and Mary Canell, who we worked with on our first album. We also used some up and coming new writer-producers from Sweden called Frances and Li Pont. Basically, it's a mix of old and new.
GIRL: How long did Black and Blue take to record?
Howie: After we got all the songs, recording took two months. We recorded in Stockholm, Orlando, L.A. and the Bahamas.
GIRL: You've done a US TV ad for Burger King. Tell us about that.
Kevin: It's us making fun of sponsorships. We do this silly doo-wop thing in it. It's a skit set in an office. We're sitting there and our supposed manager throws a contract down on the table and tells us to sign on the dotted line. We tell him we don't do commercials and he asks, "not even for a lifetime supply of woppers?" We say okay. Then we cut a horrible commercial, purposely really cheesy and corny.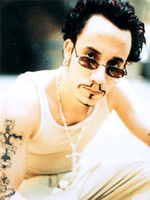 GIRL: A.J. I read in a magazine recently that you love McDonalds more than Burger King?
AJ: I like Burger King's flame-grilled Whopper. We all like fast food in general, we eat a lot. Whichever fast food place is closest, we'll stop there.
GIRL: You've been famous for a while now, is getting chased around by girls annoying now?
AJ: Not at all. I think if it didn't happen, we'd be worried. We would be out chasing the girls ourselves!
GIRL: Can you ever go out in public and walk about without being pestered?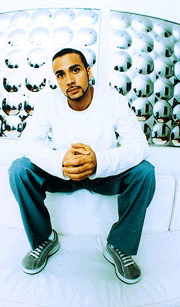 Howie: Sure we can, it depends on how you do it. If you walk around going "Hey I'm Howie from the Backstreet Boys" you're going to get a crowd around you. But when we go out, we put on hats and maybe take the back door into restaurants and movie theatres. You have to plan ahead if you want to be discreet.
GIRL: When you started out was it always music you wanted to do, or just anything on stage?
Howie: We all wanted to do music or dance. My ambition was to go on tour with Janet Jackson, as one of her backing people. AJ wanted to dance - he was in love with Paula Abdul.
AJ: I had a huge crush on Paula Abdul. I met her backstage at the Tonight show. She's a little bitty thing, she's adorable. I didn't tell her I had a crush on her, but my mum did. I was horrified, I was like 'Shut up mum!" But I'm over her now...
GIRL: You were interviewed by Sarah Ferguson for Hello! What was she like?
Howie: She came to interview us when we were recording a show at MTV in London. She just asked us how we liked the UK and stuff like that. She was really sweet - she seemed like a pretty nice lady, a genuine person. Apparently she doesn't have a good reputation in Britain, but we didn't know that at the time.
GIRL: Have you thought about life after the Backstreet Boys? Do you have any plans already?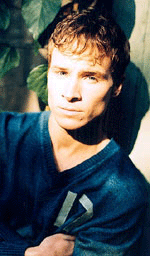 Nick: I want to play professional sport.
Kevin: I think some of us will start solo careers. We'll all want to stay in the entertainment industry, in one-way or another. It will be a part of all our lives, for the rest of our lives, whether it's solo careers or writing and producing for other artists. There's the possibility of acting too. A few of us have more offers on the table already.
- Annemarie Failla & Michelle Palmer