Jeremy Cumpston The Last Race Interview
Cast
: Holly Fraser, Daniel Garrett, Geraldine Hakewill, Mark Lee, Tony Poli, Masa Yamaguchi
Director
: Jeremy Cumpston
Genre
: Drama, Family, Medical
Running Time
: 28 minutes
Coinciding with DonateLife Week, this moving and dramatic film follows a case of organ donation, told from the perspective of a producer with a personal stake in the story.
Anita Belgiorno-Nettis had to make the heartbreaking decision to give up her brother's organs when he was killed in a car accident.
She subsequently became aware of the poor statistics that exist in Australia in relation to organ donation. She wants to get the message out to people to talk to their loved ones about this important decision.
The film centres on Sam Bartlett (Tony Poli) who lives with his 15-year-old daughter Charlie, (Holly Fraser); who has cystic fibrosis. Time is running out for her and she is admitted to hospital. She needs a new pair of lungs; and they need to find a donor.
Mike Kershaw (Johnny Emery) and his brother Tony (Daniel Garrett) compete in a club bike race. As they break away from the peloton, Mike takes the lead and hurtles downhill. Then he swerves to miss a branch and he lands over a steep incline with a sickening thud.
Also in the hospital is Alice Mitchell, 45, (Kim Lewis) who has been on the recipient list for a couple of years. Surgeon Dr Robert Matsui (Masa Yamaguchi) tries to appear upbeat and does his best to make her feel comfortable, while hiding his fears for her deteriorating condition.
Meanwhile, the transplant co-ordinator, Marita Kiemski (Alyson Standen) is on the phones trying to locate potential sets of lungs interstate. There's nothing available. When the ambulance arrives at Accident and Emergency, Mike's vital condition is assessed. The results reveal he is brain-dead, even though he continues to breathe and his skin is pink. Dr Tom Hogan (Brandon Burke), the intensivist, breaks the news to the family that their son is not responding to any stimuli.
Sam urges Dr Matsui to try harder to locate a donor for Charlie. He can't believe so many people die every week and they can't find a pair of lungs. Charlie is fatalistic. She knows she doesn't have much time.
Hospital donor co-ordinator, Amanda Wilson (Suzannah McDonald) and Marita meet at the lift. Marita tries delicately to get information on the potential donor she has heard has come in. Amanda won't help her, and she knows she is out of order.
Mike's family, father Clive (Mark Lee) and mother Leanne (Sarah Woods) face the grim reality of when they will authorise the shutting down of his life support. Amanda raises the issue of organ donation; and tries to find out what the family wants. They are emotional and divided. Mike hadn't discussed the issue ever with his family. The family can't decide.
It's late. Sam talks quietly with Charlie about what happens when we die. Dr Matsui watches Alice from a distance. If there is only one set of lungs coming available, Dr Matsui knows he is going to have to make a decision about who gets them.
Charlie's alarms are going off. Dr Matsui rushes to put her on life support.
Mike's family talks to the coordinators. There's a big reaction, followed by a flurry of activity as the retrieval team surrounds Mike's bed. Alarms continue to sound.
Sam gets the news; and the Kershaw family's tears flow freely as they hug each other in pain. As a bed is rushed past Charlie and towards theatre, the sound of bike race spectators cheering swells.
The race is on.
Interview with Jeremy Cumpston
Jeremy was born in 1967 in Darwin, Australia and lived the next twelve years of his life between Australia and Provincial Canada in a number of small towns on the Prairies.
In 1984 at the age of sixteen he commenced studying medicine at Adelaide University in South Australia graduating in 1990.
Having completed his intern training he left medicine looking for a more secure profession... and promptly took up acting and directing.
Jeremy trained at The Actor's Centre in Sydney in 1991 with a group of fellows that were no slouches... his classmates included Jason Clarke and Hugh Jackman.
He went on to study acting at The Western Australian Academy of Performing Arts in 1993 and graduated in 1995.
Apart from performing Shakespeare across Australia ( Played Romeo and Mercutio in successive touring productions) Jeremy has worked for the Sydney Theatre Company (Miracle City) and an Ensemble season at the Sydney Opera House Drama Studio (Lover's at Versaille).
In 1994 Jeremy created the Theatre Company The Tamarama Rock Surfers (TRS) and performed the 1 hour one man boxing play, "Shadow Boxing" under this banner over 150 times to great acclaim across Australia.
Whilst working full time for four years as a leading role in the Channel 7 award winning television medical drama 'All Saints' ( playing a nurse- Connor Costello) he created a theatre for TRS in the back room of an old pub in Sydney's Woolloomooloo.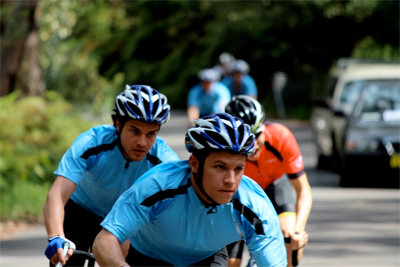 He was Artistic Director for TRS and 'The Old Fitz' theatre from 1994 to 2000.The Old Fitz and TRS have to date produced over 250 theatrical works including over 100 new Australian works.
Jeremy produced and directed and (occasionally) performed in over 50 different productions with TRS and The Old Fitz and was responsible for no less than five national/ international touring productions.
He has directed three short films to date: 'Free' in 2003, producer Jessica Brentnall (credits include Sleeping Beauty), 'The Sky is Always Beautiful' in 2007, producer Jessica Brentnall and 'The Last Race' in 2011, producer Anita Belgiorno- Nettis (Executive producer "Black Balloon", Tristram Miall (credits include "Strictly Ballroom", "Looking for Alibrandi" and "The Black Balloon).
He is writer/ director on two feature films in final stages of development, The Hidden with Tristram Miall Films and Dying For Cake with Jessica Brentnall's Magic Films.
Question:
Why was it important to you to make a film to raise national awareness of organ and tissue donation?
Jeremy Cumpston
: A producer on a feature film of mine, Tristram Miall bought me onto the project because of my medical background and this movie was important to me because as a doctor, I understand the great need for Australia to improve its organ and tissue donation rates. I wasn't aware of how much of a problem it was until the other producer, Anita Belgiorno-Nettis pointed out the inadequacy of our figures and that we have one of the worst organ and tissue donation rates in the Western World.
There are up to 2,000 people at a time waiting for an organ and there are up to 20 people, a week, dying because they haven't got an organ - I think those types of things make you say 'wow, this is a very important subject'.
It is important that we get the message out that people should talk about their wishes regarding organ and tissue donation with their family.
Question:
As a general practitioner, can you explain why it is important for Australians to talk to their loved ones about their wishes on organ donation?
Jeremy Cumpston
: It's really important, particularly for young people, to see this film and understand the issues surrounding organ and tissue donation. One of the issues is that we have the best surgeons in the world but we don't have enough organ donations. The second issue is that even if you mark on your driver's licence that you want to be an organ donor, your family still has to be consulted and unless you have explained your wishes regarding organ and tissue donation with your family they are going to face a very terrible decision, usually in very tragic circumstances.
Question:
How would you describe the film? Is it a sad film?
Jeremy Cumpston
: The Last Race is both sad and uplifting. I don't believe you can just have a sad film, it is both. There are not a lot of laughs in The Last Race but it is uplifting.
Question:
Can you talk about working with Anita Belgiorno-Nettis, this subject is quiet close to her heart.
Jeremy Cumpston
: Anita Belgiorno-Nettis is one of the most intelligent and generous people I've ever met. Anita Belgiorno-Nettis lost her own brother, ten years ago, in a motor vehicle accident and they decided to donate his organs; her father wrote a very, very moving poem about that experience upon which the film, The Last Race, was absolutely based. Anita Belgiorno-Nettis hadn't read the poem, her dad wrote, for ten years because it was so emotional for her but she read it to us and everyone at the table was crying, by the end of it and we said 'that's our film, the story in that poem is a film'.
The base of the film was the poem and Anita Belgiorno-Nettis funded this project completely off her own back, with no assistance and no hope of ever getting anything back. She did this completely altruistically and we are blessed in Australia to have people like Anita Belgiorno-Nettis who care enough about something to be so generous. We are not talking about a small investment; it's over $350,000 that she invested with no hope of return because it is a short film. That sort of dedication and altruism could be felt from every cast and crew member and as a result we were all on the same page; I've never had the experience of making a film where everyone is giving one million percent and that is really because of Anita Belgiorno-Nettis.
Question:
Where was the short movie filmed?
Jeremy Cumpston
: The Last Race was filmed at St Vincent's Hospital - they were very kind and gave us one of the Emergency floors where a lot of emergency procedures occur and they gave it to us for three days. We were shooting very, very fast and without the support of St Vincent's Hospital we wouldn't have got the film made. You can't shoot for that time, unless you have a fantastic location and we did have a great location.
St George Hospital helped as well as we shot some of the pickup scenes at St George Hospital in Kogarah. .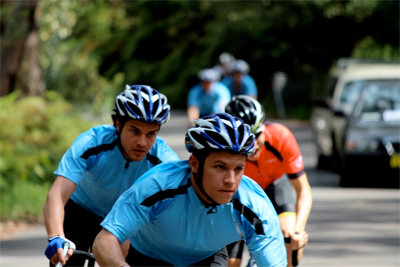 Question:
You passed a copy of The Last Race onto Hugh Jackman, what were his thoughts?
Jeremy Cumpston
: Hugh Jackman wrote a beautiful email back, he wrote that he was very moved by the film and that he had cried where he wouldn't normally in films.
Question:
What do you hope audiences of The Last Race take away from the short film?
Jeremy Cumpston
: I want people to talk about organ and tissue donation. I want people to make a decision and then tell people their decision because that's the only way to ensure we have better rates and people don't die waiting for an organ.
Question:
What are you working on now?
Jeremy Cumpston
: Yes I am working on two films at the moment, one with Tristram Miall called the The Hit and another with producer Jessica Brentnall called Dying For Cake.
Interview by Brooke Hunter