Vin Diesel The Fate Of The Furious
Cast: Jason Statham, Vin Diesel, Dwayne Johnson, Scott Eastwood, Charlize Theron, Kurt Russell, Jordana Brewster
Director: F. Gary Gray
Genre: Action
Running Time: 136 minutes

Synopsis: On the heels of 2015's Furious 7, one of the fastest movies to reach $1 billion worldwide and the sixth-biggest global title in box-office history, comes the newest chapter in one of the most popular and enduring motion-picture serials of all time: The Fate of the Furious.

As evidenced by last December's trailer debut of the film"which currently ranks as the biggest ever, with more than 139 million views in the 24 hours after its unveiling in Times Square"audiences' appetite for tales from the Fast & Furious saga has never been bigger, and the franchise has never been more popular or more global. Although this group has experienced much on the road that has brought them here"as they shot cars out of planes, through skyscrapers and down mountains"the core idea that drives them has never wavered: family.

Now that Dom and Letty are married and Brian and Mia have retired from the game"and the rest of the crew has been exonerated"the globetrotting team has found a semblance of a normal life. But when a mysterious woman (Oscar® winner Charlize Theron) seduces Dom into the world of crime he can't seem to escape and a betrayal of those closest to him, they will face trials that will test them as never before.

From the shores of Cuba and the streets of New York City to the icy plains off the arctic Barents Sea, our elite force will crisscross the globe to stop an anarchist from unleashing chaos on the world's stage…and to bring home the man who made them a family.

For The Fate of the Furious, the first chapter of Universal Pictures' record-smashing homegrown franchise's final trilogy, Vin Diesel as the newly rogue Dominic Toretto is joined by a returning all-star cast…as well as a star-studded array of newcomers to this world.

The Fate Of The Furious
Release Date: April 12th, 2017
About The Production
Family No More: Production Begins

Furious 7 proved to be an emotionally charged culmination of the beloved franchise built on speed. Not only were the filmmakers and cast looking to pay homage to the legacy of Paul Walker, who was inarguably the heart of the films, but also to the very best of what The Fast and the Furious sparked in film audiences more than 15 years ago…and continues to do with another generation of fans.

Completing production of the film and then promoting it worldwide was both an exhausting and energising labor of love for all involved. But with the end of an era came the inevitable questions of whether this was truly the finale of the beloved franchise.

Faced with the decision of whether to continue the saga, producers Neal H. Moritz and Vin Diesel, screenwriter Chris Morgan, Universal Pictures executives and the rest of the cast had to think long and hard about their next step together. The Fast family was in mourning, and, at the time, few could come up with a worthwhile reason to pick up the pieces and resume the collective saga. The outlaws of East Los Angeles' street racing underground had risen to infamy on the international stage pulling off daring high-stakes heists. While they had lost friends and gained enemies along the way…any new tale would ensure they would remain true to their roots.

Whatever happened, the filmmakers felt they would need to do something completely different if the series were to continue. When it was decided that the franchise still had more riveting stories to share, they opted to throw a curveball into the mix. The new direction would be an explosive turn of events destined to rock the dedicated fan base to its NOS-loving core. Since the beginning, the series' deep-seated theme of family has been entrenched in every film, and that fundamental tenet would be put to the test.

'I only wanted to continue the saga if we were going to collectively make the best final trilogy for ourselves, for the legacy of our brother Paul Walker, and for Universal, who's been so supportive over the years," says Vin Diesel, who has served as a producer on the series since Fast & Furious. 'With Furious 7, our focus was to not only make the best film in the saga but to honor what it has represented for almost two decades. The key to this next chapter is to challenge those core themes that have endured, and to do it in a way that is compelling but still entertaining."

Screenwriter Chris Morgan, who returns for his sixth tour of duty with the franchise, this time joins Moritz, Diesel and Fottrell as producer. For the series architect who charts and crafts the interwoven multi-film story points, this arc would pose his biggest challenge; once Chris Morgan delineated the team's ideas for the final trilogy, it would be a mind-blowing achievement.

'Recalls Chris Morgan of the tipping point: 'The Fate of the Furious is really about the after effects of a profound moment that threatens to shatter everything you believe in. What happens when the central figure of your family, the one who preached the lesson of never turning your back on each other, breaks those rules? What happens if he goes dark and his family has to take him on and stand against him? It's unique and, at times, a little scary. It's great drama for the franchise, and it gave us a reason to move forward in a compelling way."

It was an audacious premise and once Morgan, Moritz and Diesel blocked out the story points, they knew they could blaze down a new road with an original, high-octane tale while still maintaining the outlaw spirit that fans gravitate to time after time.

Remarks longtime franchise producer Neal H. Moritz: 'What always amazes me is how we're able to develop and maintain that blurred line between good guy and bad guy over the course of this series. We've allowed each of our characters, new and old alike, to grow in different directions. We never go into a new chapter with any preconceived notions of what they should do, and let each movie organically grow each of these characters. It has been satisfying to see how many different arenas we can enter and ways we can go with them. That's part of the fun for the audience: they love this cast of characters but are never sure exactly what's going to happen with them."

With each new installment in the series, Neal H. Moritz and Vin Diesel always want to keep fans on their toes and to allow them to be entertained by the unexpected. Finding a director with the ability to deliver on every level, while retaining the series' singular voice, has always been a prerequisite. Justin Lin set the groundwork for a memorable four-film run when he reinvigorated the franchise with Tokyo Drift, and James Wan did it with the record setting worldwide box-office juggernaut of Furious 7.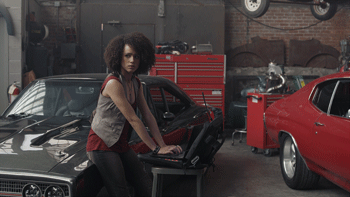 Enter F. Gary Gray, whose versatile filmography includes the critically acclaimed biopic Straight Outta Compton, the thriller The Negotiator, actioner The Italian Job and cult comedy classic Friday, among many others. One will see little similarities among these projects, and that's the way F. Gary Gray likes it.

The director admits that he has long gravitated toward material that challenges him. When faced with the tempting offer of taking on one of Universal's biggest franchises, F. Gary Gray was intrigued. Still, he dug a little deeper looking for that one thing, that hook, to inspire and push his limits. 'Artists dig in more when they feel challenged, and this was a major challenge for me," he reflects. 'I wanted to bring something different to the franchise, and it all starts with the story. This is completely different; it's nothing we've ever experienced in the Fast franchise."

The Fate of the Furious would allow F. Gary Gray the opportunity to take a massive tentpole film and bring his singular approach to storytelling, eliciting performances and crafting narrative to deliver an unexpected experience on every level.

He was primed to take the series in a fascinating new direction. Not only did F. Gary Gray come to the table with innovative ideas to ground the series, he also arrived on set sharing longstanding relationships with many of the Fast cast. The filmmaker had directed Diesel in A Man Apart, Statham and Theron in The Italian Job, and Johnson in Be Cool. Additionally, he knows Gibson and Bridges socially from entertainment industry functions, as well as his early days in the industry, when he directed music videos and TV commercials.

Vin Diesel was very pleased to see the talented filmmaker join the Fast & Furious family. 'I knew from A Man Apart what F. Gary Gray could pull out in terms of a darker character. I knew he would be perfect," he commends. 'F. Gary Gray is a director who, first and foremost, focuses with exactitude on performance; that's why we have Oscar®-winning actors in this film. We knew he was going to pay that much-needed attention to the nuances of performance that this chapter would call for."

F. Gary Gray knew exactly what he wanted to accomplish when he first met with the producers to discuss The Fate of the Furious' signature tone and direction. 'Dom Toretto is always about family, and with this storyline it's the absolute opposite of what you expect. I wanted to be a part of delivering not only this different story, but delivering a performance that you've never seen from the entire cast. Now we're able to explore this different realm of emotions with Dom going up against his family."

Trust No One: All-Star Cast Returns

Like Vin Diesel, F. Gary Gray is all about strong character dynamics. The director made the point to do his own research, which translated into revisiting the whole franchise and checking in with the millions of rabid fans around the world who are vocal about their on-screen family…and who have no problem sharing those thoughts on a daily basis on social media. It was an eye-opener for F. Gary Gray, but it got him more invested in the series and, in turn, deepened his focus to satisfy the savvy audience with his take on the next chapter.

He decided he would give equal time and importance to the small intimate story moments as he did with the big hyped up action beats. For Fast & Furious fans, most of those emotional beats almost always begin and end with the Dom-Letty love story.

Michelle Rodriguez, who originated the role of straight-shooting Letty Ortiz in 2001, has been a fierce proponent of keeping the couple's relationship as grounded and real as possible, especially with its tumultuous history. That relationship has been placed in jeopardy time and time again, most jarringly in Fast & Furious with her supposed death. But even in her absence, Letty's presence was just as strong, culminating in her on-screen resurrection as the coda of Fast Five and reconnection with Dom and her family of friends in Fast & Furious 6.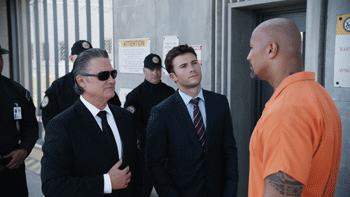 Their unconventional love story is a testament to the multi-layered films' staying power for close to two decades. 'A woman's most powerful gift is love," reflects Michelle Rodriguez. 'What's beautiful about Dom is that he only sees love's strength, and that's a testament to his character. It takes a certain type of guy to accept a really strong woman. But isn't that the beauty of love? You're so connected to that one person that the only thing that matters is what you both know to be true. What Vin and I try to convey with Letty and Dom is that, ultimately, the true message is this idealistic love drives people to fight for each other, to stay together tough times and to believe in each other."

After surviving the machinations that kept them separated for years, The Fate of the Furious finds Dom and Letty reunited and enjoying the laid back beauty of Cuba. But it is all about to disappear when a routine mission explodes and Dom betrays everyone he's loved…and has loved him.

Faced with incontrovertible evidence that Dom has joined forces with a cyber-terrorist, seeds of doubt sprout within the team and begin to splinter the now fragile bonds. Despite everything, Letty is the lone holdout who believes in Dom. A lifetime of love that has triumphed and evolved cannot be denied. 'Letty is moving on faith for the entire movie," reflects Michelle Rodriguez. 'She knows Dom, she knows how he's wired and what drives him; this is the toughest thing she's ever faced. Dom and Letty's relationship is born of an unconditional love that binds them to one another."

'The love is so deep between these two," adds Vin Diesel, 'and as bleak as the situation looks, Letty is going to fight for her man…no matter what."

With seven box-office busting chapters of the Fast franchise under his belt, Neal H. Moritz feels that the team's collective approach has given them an unbridled freedom to create revitalizing stories, and that means destroying what fans think they know. 'The mythology that we've created, not only with each of the characters, but with the different worlds that the Fast franchise touches upon, has allowed us to go in so many different directions"literally and figuratively"with our characters to explore things we never thought we would explore to them. Relationships have been built and then disbanded, and that's what's so special about it. We have so many stories, and it's all about deciding which ones we're going to tell in each movie."

Beginning with Fast Five the filmmakers hit their stride by layering in new characters, whether for short or long terms storylines. They brought back franchise favorites Tyrese Gibson, Chris 'Ludacris" Bridges, Sung Kang and Gal Gadot, while introducing new cast members like Dwayne Johnson and Elsa Pataky.

This is also punctuated by Nathalie Emmanuel's genius hacktivist Ramsey, who created God's Eye"the prototype tracking device that fueled the Furious 7 plot line"Kurt Russell's disarming high-level government operative Mr. Nobody. Jason Statham would follow suit with his notorious introduction in the Fast & Furious 6 postscript, which left audiences gasping at the connection to Han's death in Tokyo Drift, and knowing the stage was set for Furious 7.

With the notion of family turned completely on its head, the filmmakers naturally felt obligated to delve into the unmined territory of several of the series characters' backgrounds. Audience members caught a rare glimpse of the man behind the trash talking badass when Hobbs' daughter, Samantha, appeared by his side in the hospital in Furious 7.

Morgan again worked closely with Dwayne Johnson to flesh out additional backstory for elite DSS agent Hobbs, the ultimate lawman whose own strict moral code has grown more flexible…thanks to the détente that he and Dom established years ago. Very few are able to pierce business-only Hobbs' veneer, but as the team earned his respect and trust, a burgeoning camaraderie grew.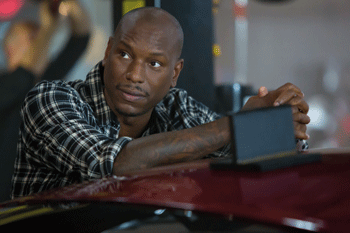 For Hobbs, this is what makes Dom's actions in this chapter so unforgivable. Blindsided by Dom's betrayal during a covert mission in Berlin, Hobbs becomes collateral damage and is left to fend for himself. The U.S. government has now turned its back on one of its own, and Hobbs ends up serving his sentence in the same super-max prison where he previously deposited his former nemesis Deckard Shaw. No longer on the right side of the law himself, Hobbs begins to shed those layers that used to define him as the best of the best.

Dwayne Johnson appreciated the opportunity for character growth that the new chapter gave him, especially the opportunity to spar"verbally and physically"with longtime pal Jason Statham. He explains: 'With Hobbs, there are no handcuffs, and I love how he's been able to pierce the franchise. Since Fast Five, we've set up a foundation where he can say anything. Now, the story of this film gave Jason and me great liberty with where to go. We wanted to fully create this Butch-and-Sundance relationship that audiences are going to love. We have two wisecracking, badass guys talking shit to each other, but a bond is forming."

Always game to up his action quotient, Dwayne Johnson welcomed the ideas that Morgan and the production team came up with for his character. 'When Hobbs must give up his badge, that is a powerful moment. Still, the film puts Hobbs back in a position that is his sweet spot: the space of hunting people down," Johnson explains. And whether it is jumping out of buildings, off supermax prison catwalks or into frigid waters, Hobbs always get his man. 'When you think of gargantuan submarines chasing us, cars being remote controlled and flying out of buildings, those are just two examples of next-level action here. We're giving fans a second dessert they didn't even know to expect."

For his part, Shaw, the laser-focused covert operative who relentlessly pursued Dom and the crew in Furious 7, has been biding his time in the a hidden facility where only the baddest of the bad are tossed. But with the arrival of Hobbs at supermax, the sentence has become a bit more tolerable.

Jason Statham agrees with his fellow star: 'Deckard's always got something up his sleeve, so it's great to have this continuing conflict with Hobbs. Dwayne Johnson and I get the opportunity to play around with this tension, which is a great vehicle for these two who really have this have that oil-and-water thing going on."

The layers of Shaw's back-story will also be peeled back to reveal more about the British operative who has his own staunch familial moral code, which eventually builds a begrudging, respect for his prey. Deckard's younger brother, Owen, played by Welsh actor Luke Evans, was introduced in Fast & Furious 6 as the first villain in the series who had the cunning and ability to be considered by Dom and the team as a true adversary. When Deckard last left his little brother, Owen was clinging to life in a hospital…thanks to the revenge of Dom.

For Hobbs and Shaw, Gray wanted to see the pair engage in verbal sparring…as a precursor to the rematch of their explosive fight sequence from Furious 7. The ensuing Hobbs/Shaw no-holds-barred prison-wide brawl in The Fate of the Furious is the result of Mr. Nobody's ploy to break Hobbs out of supermax. What ensues is another dynamic action sequences that pits former adversaries against each other.

Explains F. Gary Gray: 'Hobbs and Shaw are both prisoners, but they are fighting for very different reasons and that's what makes this sequence so dynamic. What I love about it is that we showcase two different fighting styles. Jason Statham has this cool, martial-arts, parkour style while Dwayne Johnson is just raw strength crushing everything and knocking dudes out. I love the contrast, not only in their motivations, but the contrasts in their styles of fighting. It's going to be a classic cinema moment."

Revisiting a character every two years is a luxury that many actors do not get in the film business but for Chris 'Ludacris" Bridges who marks his fifth turn as the automotive and tech tactician Tej, it's a welcome sign when Morgan's newest script shows up. Gone is the afro and garage coveralls Tej sported when he made his debut as a hustler in Miami's illegal racing circuit in 2 Fast 2 Furious. These days he's upgraded his wardrobe, toys and tools of the trade with the best that money can buy.

'At this point I'm so heavily invested with Tej that anytime someone tells me what he should or shouldn't be doing, I take it personally. I always want him to continue to progress in every movie and not stay the same. So I take it all very seriously, from what he says to how he comes across on the screen. There's still so much to him that that people don't know about. The fact he stepped up as the tech-savvy member of the team has been a great transition for him."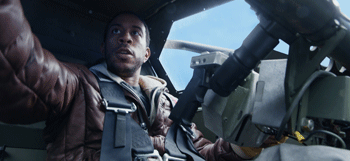 With the return of Nathalie Emmanuel who made her franchise debut in Furious 7 as the brilliant hacker and God's Eye creator Ramsey, Tej again has his work wife to up his tech skills. The beautiful loner is now a more comfortable part of the team and has settled into her role alongside Tej, and has also built up her tech game now that she has unlimited resources.

But even as Letty is steadfast in her support of Dom, genius hacker Ramsey is the first to openly question where Dom's loyalty lies. 'Ramsey hasn't had the history with Dom that the rest of the characters have," reflects Nathalie Emmanuel, who rocketed to fame on Game of Thrones as Missandei. 'Although she's been welcomed into the family, at the same time she is logical. She is all about the zeroes and ones and doing the math to try to figure out from a logical point of view what happened. Also, Ramsey is not necessarily as emotional as they are, and is the only one that can ask that question -Did he go rogue?'"

Tej and Ramsey's productive partnership has left Roman looking on from the sidelines…wheels turning as he tries to insert himself into the equation. Roman Pearce has consistently been the source of humor to balance out the high-octane action and drama that is the bedrock of the Fast series. No matter the situation, he is the first to eschew authority and speak his mind with his filter-free take on every situation; this always elicits the biggest audience laughs.

For Tyrese Gibson who reprises his role as the flashy Roman"childhood friend of Brian O'Conner who met up with the then-disgraced cop in 2 Fast 2 Furious in Miami"returning to the familiar faces and rhythms of the Fast set was wholeheartedly welcomed. Even the film's fractured storyline dynamic couldn't put a damper on Roman's enthusiasm.

During the days when Vin Diesel wasn't in front of the screen with his teammates, Tyrese Gibson's remedy to keep his Fast family connected was to erect an outdoor lounge area. There, fellow cast mates and guests could hang to listen to music, grab a bite to eat, watch television, celebrate a birthday or the end of grueling work week; Gibson's lounge was open to everyone.

It's simple, cites Gibson of the off screen interactions: 'The Fast cast pride ourselves on not just promoting the film's family, but actually being a family. Personally, it's made all the difference in the world in my life; I'm just giving my family a place to relax and hang."

Spanish actress Elsa Pataky is back as Elena Neves, the Rio cop who fell for Dom, then became a fugitive on the lam, in Fast Five. Connecting over their shared losses she walks away from her life in Rio to build a new one with Dom in the Canary Islands. However, their idyllic life collapses with Letty's return. As devastated as she is, Elena knows that Dom needs to find out the truth about his soul mate.

She slowly rebuilds her life and joins Hobbs at DSS. Still, as resilient as Elena is she makes the decision to leave the agency and put some distance between herself and her complicated history with Dom.

Despite her character's story arc over the franchise, Pataky is a firm believer that the love Elena shared with Dom forever binds them. 'The one true thing about Elena and Dom is that they will always be there for each other. Although they no longer share a romantic love, there is still love, respect and a history that is based on a true friendship. Despite what everyone else sees, Elena, like Letty, knows family is still the most important thing to Dom."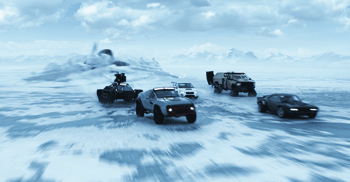 While Elena's loyalties will always remain on the side of who she loves…Mr. Nobody's loyalties still remain to be seen. The iconic performer Kurt Russell"whose character is back from an almost-certain death in the last film"takes great pleasure in the mischievous government spook who keeps everyone guessing.

'Coming in on Furious 7, I wanted to be able to create something that was a little bit different for this franchise," Kurt Russell explains. 'You don't know much about Mr. Nobody, which I thought would be a fun invention for this serial approach. For now, he is proving to be a guy that the gang can trust. I don't know how long or if that will actually remain, but that's what is so fun about playing him. He takes everything as it comes and is very flippant about it all."

Hollywood Royalty: Theron, Mirren and Eastwood Join

The filmmakers are always seeking to intertwine the sequences with interesting new characters, storylines and inevitable plot twists that fit into Morgan's established chronology. The Fate of the Furious continues the tradition of unexpected casting by introducing its audiences to Scott Eastwood (Suicide Squad, The Longest Ride), alongside Oscar®-winners Charlize Theron (Mad Max: Fury Road, Atomic Blonde) and Helen Mirren (The Queen, The Hundred-Foot Journey), who join the franchise for a ride of a lifetime.

When it came to developing another worthy villain who could make Dom betray his team, the filmmakers had an ace up their sleeves. Namely, the globally popular actress Charlize Theron, whose on screen cred alone would bring a new pedigreed threat to the team, while interweaving more of the 'holy #%$@" plot twists that smack of the Fast franchise reveals.

'We've always had this idea that we wanted one of our villains to be this amazing woman, and honestly we had our eye on Charlize Theron," confesses Neal H. Moritz. 'We've been talking with her for a number of years about becoming part of the franchise, and when we came up with this idea for what her character could be, we went to her."

For Charlize Theron, being courted to join one the world's most beloved series was an exciting prospect. Add to that, she knew the role, the series' first female villain"and perhaps its most lethal"would kick start a cataclysmic shift to the very core of the world the Fast & Furious cast and crew had created.

'What a great place to find yourself in, to not only be offered a great role in one of the greatest franchises ever, but to be the first female villain…that's a real honor," shares Charlize Theron. 'Cipher is the real deal, too. At her core she is completely this rapacious, and that says a lot about a character. As an actor, there is something great about witnessing a character just coming in and taking what she wants…and doing it in a way that's unexpected."

Cipher is the ultimate puppet master, a legendary hacker known only by her exploits; it is her keystrokes and binary combinations that have long played an insidious role across the world stage. Her tactics and strategy are explosive and will leaves audiences guessing as they witness her cold and calculated machinations.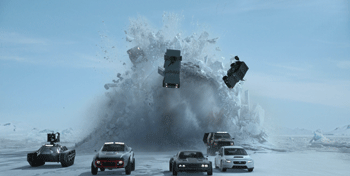 'A director wants someone who can not only look at the words on the page, but breathe life into a character, and brings things to it that you've never considered," reflects F. Gary Gray of one of the series' newest cast members. 'Charlize Theron is amazing; there's a gravitas and richness to her performance that's never been seen before in a Fast villain. She's an Oscar® winner for a reason."

One of the more unexpected aspects of The Fate of the Furious is the thriller elements that are woven throughout material, which will keep audiences guessing. Placing two alphas like Cipher and Dom in one room will always yield crackling energy, but more so when the chemistry of the actors inhabiting them is just as palpable.

Says F. Gary Gray of the pairing of Vin Diesel and Charlize Theron: 'When Cipher teams up with Dom, the chemistry between Vin Diesel and Charlize Theron is absolutely electrifying. It was evident from their first scene together and continues to grow throughout this story. It's definitely something you'd never seen before in this franchise, and I'm proud of that; audiences are going to get everything they want from The Fate of the Furious…and then some." Even Vin Diesel, who has inhabited the role of Dom Toretto for almost two decades, was a little giddy to see a new dimension to his alter ego. He admits that he upped his game as an actor by going up against a talent actress who was a kindred spirit; they share an approach to character development.

'When Charlize Theron and I first started working together, she commented on how well I must know Dom. I remember saying -I may know Dom but that is before Cipher, before she affects him. I don't know the Dom that's coming now," he adds with a wry laugh, 'that was the beginning of what we were about to create. I am so proud of this union. I've got to admit, when I watch Charlize and me on screen together, it is so powerful. I'm very proud of our work."

For the new chapter, Theron's fellow Academy Award® winner, Dame Helen Mirren, was recruited to portray a pivotal role, one in which her character enters unto an uneasy alliance with Dom. Although she steps in to run interference, any agreements in the underworld are precarious and shift easily; the refined Brit who meets with Dom seems a little too comfortable amidst all the intrigue.

Helen Mirren's casting in The Fate of the Furious came about after the famed actress met Vin Diesel at an Oscars® party in 2016. Admittedly a touch smitten by her co-star, Helen Mirren discussed her love of driving fast cars and her nephew's fondness for the Fast franchise. She gained familiarity with the series after their introduction and thought: 'Work with Vin Diesel, drive a car? That sounds like the perfect job for me."

Vin Diesel played it cool but was beyond thrilled about his encounter with English royalty and got the ball rolling. He laughs that what Dame Mirren wants, Dame Mirren gets. In the aftermath, Vin Diesel rallied the equally excited troops and got to work. He explains: 'In one week's time, F. Gary Gray, Chris and I had written her character in. Ironically, her new role was a gift for us. She provided the connective tissue we belatedly realized was needed for our plot. To this day, one of my favorite moments of filming was sharing a scene with Helen Mirren."

The result is a cocksure player whose steely reserve and intellect belie a deep well of familial protection. For her part, Helen Mirren had no idea what to expect of the role, she was just happy to join the party. 'I put my little yearnings out there in the universe, and I was offered a role," she says with a smile. 'I had no idea what to expect, but I would have just done anything. I was so pleased that they pried the script apart and found a little slot for me. It turned out to be a great role. My character is smart, strong and aware of her place in the world. To be my age in a huge action film movie with these guys, you've got to up your game if you want to go toe to toe with them; that's what I wanted to communicate."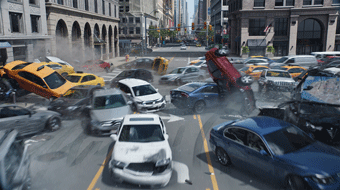 Unfortunately, Helen Mirren's plum role in the action-thriller didn't allow for her to get behind the wheel of fast car and drive, but as every Fast fan can attest to: opportunities always present themselves down the road ahead…

No longer the new kid on the block, Helen Mirren's fellow Brit, Nathalie Emmanuel, handed that mantle over to Scott Eastwood. The performer joins the ensemble as Eric Reisner, aka Little Nobody, protégé to Russell's Mr. Nobody. Russell returns to the role of the mysterious but easygoing, Belgian beer-lovin' CIA spook he began with in Furious 7.

As with Russell and Emmanuel, Scott Eastwood easily found his footing among the cast that welcomed him with open arms. However, for both the entire returning team and Eastwood, his joining the ensemble held a much deeper emotional resonance. The actor also shared a close, longtime friendship with Paul Walker, which dates back to 2005 when the pair met on the set of Flags of our Fathers, directed by Scott's father, Clint Eastwood.

Regardless of where it begins or ends, the importance of family has a crucial significance, one that consistently runs deep with our ensemble cast. Eastwood walks us through his thought process in joining: 'Paul was like an older brother to me, so to even consider the role was definitely an emotionally charged decision. At the end of the day, I felt he would have wanted any of his boys to be a part of something that he was so proud of. That's what made me feel good about the decision and once I got on set, I knew it was the right one."

The Toretto code has a way of blurring the lines of black and white and punching through the toughest veneer. Even without Dom around, the effect still remains the same.

Once again, another dedicated, by-the-book government agent has entered the fray…confident they are on the right side of the law and can imprison, handle or stop Dom and the team like they would handle any other asset or fugitive. Not the case with undercover cop/FBI agent Brian O'Conner or DSS agent Hobbs, and certainly not the case with the skeptical agent Reisner, newly assigned to lead the team as they go after Dom and Cipher.

Eastwood is pragmatic about Little Nobody's conversion, which comes about slowly"with some too-close-for-comfort encounters with the team. He says: 'Some rules are meant to be broken, especially when you realise that the lines can get blurred between right and wrong. As an actor, you always want to explore human nature and those moral themes."

Last but certainly not least, Norwegian actor Kristofer Hivju, best known for his role of legendary wildling leader Tormund Giantsbane in HBO's fantasy mega series Game of Thrones, rounds out the ensemble with his portrayal of Rhodes, Cipher's brutal second lieutenant. Unfortunately for Rhodes, second-in-commands on the wrong side of the Toretto clan have a bad track record when it comes to crossing Dom…

History in the Making: Luces, Cámara, Acción en Cuba!

Principal production on The Fate of the Furious began in early spring 2016 with two separate film units filming in divergent countries"Cuba and Iceland. Atlanta, New York City and Cincinnati would also provide backdrops for the all-new global chapter in the series, and units there would capture all the insane action and dramatic moments fans demand.

Lensing in New York was a must for the filmmakers; the city is embedded in Fast DNA. It all started with the 1998 Vibe Magazine article, 'Racer X," which chronicled a street racer in that city's underground scene. Producer Moritz snapped up the rights and got to work on reworking the premise in Los Angeles, setting the wheels in motion for one of the most beloved franchises in Universal Pictures' history.

For Vin Diesel, himself a New Yorker, the importance of filming in the Big Apple goes a lot deeper. 'Bringing Fast to New York City was always a dream of mine," he gives. 'I always felt there was some poetic justice for our characters to return to New York, where it literally all began with the Vibe magazine article on Dominican street car racing. New York is such a great canvas for this film, and the action that ensues is just so hard to beat. The sequence is going to blow people's minds."

The Russia, Cuba and New York settings for the pivotal scenes that play out there were part of the earliest in the development stages of the project; they remained because of the strength of Morgan's storytelling, particularly for Cuba.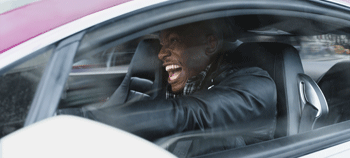 Story wise, the filmmakers always want to maintain that touchstone of the franchise, which is illegal street racing and the underground-tuner culture that embodies it. To continue to honor those roots of racing a quarter mile for pink slips with The Fate of the Furious, they envisioned the Cuban Mile race to jumpstart it all.

So, just what is a Cuban mile? F. Gary Gray provides an explanation: 'The one thing Fast fans are all familiar with is the quarter-mile race. We wanted to introduce something new here and that's the Cuban mile, which is extremely dangerous"with a lot of sharp turns as you speed in and out of traffic. This race takes you throughout Havana, and there is no stopping. It's absolutely insane, and that's how we wanted to amp it up with The Fate of the Furious."

Cuba's car culture is so ingrained in the country's fabric that over the years, the team had long discussed setting one of the films in the island nation. Discussions would always return to the topic, fully knowing that the odds were slim to none they would be able to accomplish the daring feat. That is, until diplomatic relations began to ease up during the Obama administration.

More importantly, Dom's gear-head affinity for the country is a natural one that made absolute sense for the film. According to Morgan: 'Cuba is well known for its car culture. If there is a guy to be immersed in that culture, it's Dom Toretto. He knows everything about those vintage cars and honors the tradition of maintaining them. The Cuban ingenuity of keeping the cars running with whatever they've got"whether lawnmower, tractor, or boat parts"is that spirit, that tuner car spirit, that was just so perfect for Dom and this film."

Producer Fottrell, who has shepherded four Fast films (2 Fast 2 Furious, Fast & Furious, Fast Five and Furious 7) through production all over the globe, first looked to Washington D.C. attorney Ron Metzler and international political advisor Richard Klein to discuss the realities of trying to mount a shoot in a country with so many unknown variables. The enormity of what was needed to pull it off was not lost on Klein, who had seen firsthand what a Fast production entailed when he orchestrated the high-level discussions that preceded"and allowed cast and crew to film"in Abu Dhabi for Furious 7.

The pair was instrumental in navigating the political landscape in both countries. Multiple exploratory phone conversations and meetings with José Cabañas, Cuba's Ambassador to the U.S., and officials at the U.S. State Department would follow. There were a very specific set of legal requirements that Fottrell and his team would need to go through with the State Department"and myriad of government agencies"to get permission and licenses to bring cast, crew, equipment and cars into the country…as well as conduct business there.

It was all uncharted territory, as no American production, let alone a massive Hollywood blockbuster, had ever filmed in Cuba. To orchestrate, Fottrell and his team would make several early visits to assess potential locations, infrastructure, crew, talent and equipment…and determine what was even feasible. Thankfully, there was a working template in place for Fottrell"as his teams had shot in comparable locations such as Puerto Rico, Brazil and Mexico; from a physical production standpoint, he knew what would be needed to accomplish it all.

Finally, it was time for studio executives and filmmakers to sit down with top members of President Raul Castro's government to give them an overview of the team's production plans. The officials were not familiar with the Fast franchise, but were both inquisitive and gracious during the meeting. The group returned to the U.S. to await the verdict.

When the good news was shared, everyone was gob smacked to learn what the tipping point actually was. Once news that the newest chapter in The Fast and the Furious franchise wanted to film in Havana began to trickle out to younger family, friends and colleagues the excitement level ratcheted up to a level that the government could not ignore.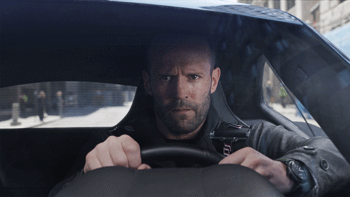 'Wherever we go the people just tend to embrace us," remarks Fottrell. 'Fast is such a global franchise. From Mexico to Rio de Janeiro to Abu Dhabi and now Cuba, our cast and this franchise continue to break all barriers. It's such a unifying series, which has the power and reach to open doors around the world."

'There aren't many movies that could have done that," adds Klein. 'Cuba is not really a place you think of as integrated into the global movie marketplace, so there was uncertainty to how well known this franchise is. Fortunately, its reputation preceded us, and the Fast films were well known and popular. The themes of friendship, loyalty and cars are so universal that the government side quickly got to a comfort level of wanting to actively help the production."

Once the process started, it gained momentum but it would take time, months of discussions and preparations"both on the ground in Cuba and in the U.S."to assess the situation realistically, formulate a plan and, once approved by both governments, lay the foundation for the two-week shoot in April.

The first of the 200 U.S. film crew would arrive in country almost four months prior to filming. As they immersed themselves in everyday Havana life, they worked closely with every part of the government, as well as local crew, residents and businesses in neighborhoods throughout the capital city.

Once filming began, the magnitude of the historic achievement was not lost on anyone. Gray, Diesel, Rodriguez and Theron would kick off principal photography on the streets of Havana, as the first Universal Pictures film to shoot in Cuba since the U.S. embargo was imposed in 1963.

On the heels of President Obama's historic meeting with President Castro in Havana, filming would begin less than a month later. In the island nation, a crew of both U.S. and Cuban nationals hit the streets to film a sexy, Cuban-style tuner party and full-throttle race sequence. The cast and crew would be met daily by a growing number of curious neighborhood locals, anxious to see Diesel and Rodriguez as they filmed scenes.

For their part, the U.S. crew was equally staggered by their own firsthand look at the finest classic cars Cuba has to offer. They were amazed to lens in this stunning cityscape of vibrant Colonial architecture, the fabled Hotel Nacional and the Malecón"the five-mile stretch of seawall and roadway stretching from Old Havana up to the Vedado neighborhood.

One of the more exciting moments of filming occurred when up-close-and-personal aerials shots were planned. Veteran pilot Fred North, the franchise's go-to for innovative aerial camera work, coordinated multiple flights over Havana, which culminated as yet another historic moment for the production and Cuba. His flights of bringing the helicopter low and close"and holding it to film the driving action on the streets below while the sound is bouncing off buildings"would mark the first time ever that an American helicopter has flown over Cuban national air space.

Again, the producers looked to Klein to initiate that delicate conversation. Explains the political advisor: 'The idea of actually flying a helicopter over Havana for some integral aerial shots came together very quickly. Those first days of filming from the air were remarkable. Everything in Havana stopped. People got out of their cars; they came out on their balconies and stood in the streets. They'd never seen anything like this. It was this magical moment where we knew we were making history."

The emotion was palpable for many of the local crew and residents who, for the first time in nearly three generations, saw a tangible demonstration of how different their country's relationship with the U.S. would now be. The American crew couldn't help but be moved by the heartfelt sentiments surrounding them.

For Gray, Moritz, Diesel, Fottrell, Morgan and their other producers"including franchise stalwart EPs Samantha Vincent of One Race Films and Amanda Lewis of Original Film"to be able to lens a love letter to the beautifully humble country was extraordinarily fulfilling. Gray sums up the whirlwind shooting schedule: 'We wanted to make a great opening sequence, but also show Cuba as an amazing country with phenomenal people. There is so much of Havana that you can't get anywhere else in the world. The city is a standing work of art that is so rich in culture and history. We want to give people around the world an opportunity to experience the Cuba we did."

Worldwide Action and Vehicles: Cars from Iceland to Manhattan

The Fast family is not only comprised of the cast in front of the camera, but a host of behind-the-scenes crew, including some who have been a part of the franchise since its inception in 2000.

They include picture car coordinator Dennis McCarthy and second unit director Spiro Razatos, as well as his stunt design team, led by brothers Jack Gill and Andy Gill"who together have conceptualized and executed some of the most dynamic, mind-boggling, action born from Morgan's imagination and put to paper. For extraordinary car-driven action, the filmmakers continuously look to Razatos to deliver bigger, better sequences. The longtime leader of the series' vehicular action will always push boundaries on what can be accomplished practically and what may be shot in innovative new ways.

For The Fate of the Furious that means literally racing every make and model of cars across a frozen lake in the hinterlands of Iceland…or through the heavily populated and traffic congested streets of New York City.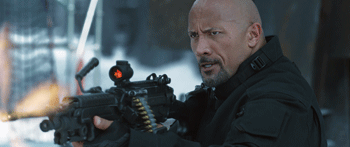 With close to four weeks of filming on several frozen lakes in some of the Iceland's remote regions, and then in the city of Reykjavik, the team thrived as they pulled off an intense schedule. They would end up racing as many as 16 vehicles of every stripe, as well as detonating explosives to simulate a surfacing submarine.

The frozen Barents Sea provides the backdrop for the final confrontation between Cipher and Dom as he barrels over the frozen landscape to a nuclear submarine. There, Hobbs and Dom's crew are ready to drop Dom at the first opportunity.

To ensure filming was both safe and productive, it would take a full team of local crew to assess and manage the snow and ice conditions. There was a steep learning curve, but in the end it paid off with patience and precision execution of the stunts. For McCarthy, the franchise's go-to car guru since Tokyo Drift, this chapter posed two very big location-based challenges for very different reasons.

The Iceland location that provides the setting for the daring third-act Russia sequence was extraordinarily remote. With frigid temps that affected everything from vehicle maintenance, performance on ice and the general full throttle paces that Razatos and his team would put the vehicles through as they filmed, the epic cars vs. submarine scene was astonishing.

During preproduction in his Southern California workshop, McCarthy and his team would fully modify a fleet of arctic-ready vehicles and ship them to Iceland. While Dom captained the Dodge 'Ice" Charger, coming at him in full force is Hobbs…in a modified Dodge 'Ice Ram" Truck. He is joined by Letty in a Rally Fighter, as well as Little Nobody in a Subaru WRX. Tej finally gets his own tank with the military Ripsaw, while, as only he can, Roman powers across the tundra in an orange Lamborghini.

Leaving the subzero temperatures of Iceland behind, McCarthy and his team would make the trip to Cuba to begin his next challenge. The film's opening sequence has Dom racing a stripped down junker of a 1953 Chevy Fleetline against a 1956 Ford Fairlane, the island's fastest car.

Whereas environment and demands of filming in adverse conditions plagued F. Gary Gray in Iceland, for Cuba, the lack of readily available automotive parts or support system meant his team would need to bring in everything to be prepared for every imaginable contingency.

The cars would admittedly take a beating as they were raced throughout Havana. The picture car department would end up transporting in 10 Chevys and seven Fords to prepare for the vehicular carnage that undoubtedly happens on a Fast race sequence. Remarks McCarthy: 'The challenge with Cuba was that we literally couldn't get anything. We had to really plan ahead and figure out what could possibly go wrong and prepare for it all. As tough as Iceland was, at least there auto-parts stores. For Cuba, we brought in everything from car carriers, a tool truck, box trucks, parts trucks, and trailers, and packed it all up with multiples of everything."

For access to the fabled local car flavor, McCarthy turned to Cuba's car king, David Peña. Known around the car-racing circuit simply as McQueen, he would curate the island's best vintage cars as the setting for the Cuban version of the Fast staple: the tuner Party.

For a diehard car aficionado like McCarthy Cuba was truly a mind-blower. 'It's breathtaking. You walk out to the street, and it feels like you've gone through a time machine. Seventy percent of the vehicles are from the '50s and the '40s. What's even more impressive is how these guys have kept them running. I just loved seeing the enthusiasm and genuine excitement from the locals that we were there."

The mere mention of the film or hearing an American voice prompted excited questions and conversations from Cubans. The excitement was palpable as hundreds of curious residents, tourists and pure fans looked on as filming snaked its way through different neighborhoods.

Something as simple as loading picture cars onto the car carriers elicited applause, or a swarm of people wanting to get a closer look, touch a vehicle or take a photo. The addition of Diesel or Rodriguez to the mix guaranteed that the cheering crowd would swell tenfold, electrifying the film set and surrounding streets.

However, for McCarthy, one of the scenes he was most excited about didn't involve racing cars or death-defying cars stunts. It was the scene in which Hobbs, Shaw and the team are led into a seemingly benign fish-processing plant, which serves as a front for a black-ops site. Angels literally sing as the team walks in their Valhalla, a vast car warehouse reminiscent of one of the memorable final scenes in the Indiana Jones classic Raiders of the Lost Ark as the Ark of the Covenant is tucked away in an endless chasm of crates.

Trying to get the best eye candy on the planet in one place for filming this scene, McCarthy scoured his little black book of private-car owners, dealers, custom houses and manufacturers around the world

McCarthy quickly learned that the franchise had engendered a bonanza of goodwill over the years, so the Herculean task became more manageable as everyone wanted to showcase their vehicles in the film and were offering up their babies left and right. Even McCarthy and Moritz loaned their prized 'children" to the inventory. When all was said done, McCarthy's team amassed more than $17 million worth of vehicles in the Fast toy shop for several days of filming.

From America's best"including Dodge, Ford and vintage Chevys"to imports like Ferrari, Lamborghini, Jaguar, Toyota, Subaru, and a one-of-a-kind $2 million Nissan concept car flown in from Japan"to Ducatis, Harley Davidsons and KTM's Confederate motorcycle, McCarthy and his team had c

ast and crew marveling at the assemblage of vehicles. After going lower key in the car department on Furious 7, Gibson was psyched that McCarthy upped Roman's car game for The Fate of the Furious. 'I got the Bentley GT Coupe," says Tyrese Gibson. 'Two door, white with the burgundy stripes. Then I also have the orange Lamborghini, so I'm very happy. I love my cars."

As a lover of anything fast, the veteran picture car coordinator also peppered the collection with a Ripsaw tank, courtesy of the U.S Department of Defense, Mystic speedboat, a Stryker military buggy, and a MD helicopter, among others.

Breathtaking and Untraceable: Production and Costume Design

Production Design

Once again, the filmmakers looked to veteran production designer Bill Brzeski to create the film's visual landscape. Brzeski returned to the franchise with an innate working knowledge of the Fast oeuvre"from its stylistic foundation of design and color to its function. All was accomplished to meet the demands of filming, while complementing both story and action.

This shorthand, of sorts, allowed his team the freedom to concentrate on introducing fresh new design elements. Indeed, the film's unexpected curveball plot allowed them to delve into the darker, moodier themes.

F. Gary Gray came to the project with a very specific vision for its tone and imagery. There was a constant exchange of ideas that fueled the process throughout pre-production. Factor in the contrast of the film's diverse settings of Cuba, Russia, New York City, and Berlin and Brzeski had the tools to play.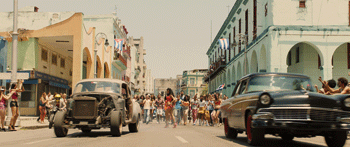 Although from a design P.O.V., very little was needed to complement the stunning Cuba, Havana is Brzeski's favorite location to work with. He and the filmmakers were in agreement that Cuba as seen in The Fate of the Furious should be the Cuba they had experienced as guests on the three previous location scouts. They wanted to ensure that the Cuban Mile race would wind its way through the colonial city of Havana and reflect the beauty, generosity and openness with which were welcomed with.

'At the end of the day, you could drop a camera and it would get a great picture in Cuba," says the designer. 'It's the most fascinating place, both texturally and color-wise, I've ever been in my life. It has this decayed decadence that is just beautiful. Our goal was to showcase very specific things to show off the street life and the family life of Havana."

When it came to a more hands-on approach to production design, the set that ultimately engaged Brzeski the most was Cipher's lair. The tech-genius-terrorist is always untraceable and always on the undetectable move. Her domain is a Super Jet that remains airborne as long as possible. Theron, who spent the majority of her time inside the set, wanted to make sure it adequately reflected her character while also allowing herself, Vin Diesel, Hivju, and handful of other actors the freedom to incorporate environment into their performance.

Admits the actress of the outcome of her discussions: 'This is the first time in my career where I spent this much time talking about a space with the production designer. It was important to me that within this small space, everything told you something about this character…because we know so little about her. So the more Bill and I talked, the more the space started feeling very authentic to the character we created.

'Everything was beautifully designed," Theron continues. 'It was a great space to work in and it lent itself to more possibilities than I ever thought. All the fears I had of this small space ended up being an embarrassment of riches. We had so much to work with on that set."

Brzeski based his blueprints on Boeing's new 787 Dreamliner, but beyond that he fashioned a hip enclave"replete with muted greys and dark colors accentuated by eclectic artwork. It made for a moody, intellectual type of aesthetic.

The Super Jet was actually comprised of two different sets. The upper-level set consisted of Cipher's luxe living quarters/armory and her War Room, her base of operations where she can control everything around her. The lower level was made up of the cargo bay, staff quarters and the guts of the aircraft.

On the opposite end of the design spectrum for Brzeski was the supermax prison set. The majority of the filming was housed at a former manufacturing plant just north of Atlanta. The bones of the property had a large-scale rack system used for equipment storage. Brzeski was able to retrofit that existing space to build in a compact, multi-level set with staircases, dozens of cells and a cafeteria. This offered stunt coordinator J.J. Perry and fight coordinator Jonathan EuSEBIO a multitude of options to craft the brawl of all brawls as Hobbs and Shaw go at it…amongst a riot of hardcore supermax lifers.

'It's always fun for production designers to just take a space that has one purpose and turn it into something completely different," offers Brzeski. 'I constantly see things and rework them in my head. We gave Gary and the stunt team vertical depth to focus the fight action. We built this environment to accommodate what they needed for real, seamless choreography."

Costume Design

For award-winning costume designer Marlene Stewart, who is known for her work on Night at the Museum, The Holiday and Ali, stepping into a beloved franchise was a welcome creative challenge. She wanted to honor the Fast & Furious history, while acknowledging the inevitable development of each character with a fresh new interpretation. She concentrated her artistic focus on the traitorous turn of events surrounding Dom and the introduction of Cipher.

As much as the Super Jet was an extension of Theron's character, her costume, hair and makeup design would all play a part in assembling one the series' most ruthless and complicated villains.

From her first moment on screen in Cuba you get a glimpse of what Cipher wants you to see. It's only after she reveals herself and her true motives that you see the stone-cold sociopath underneath. These multidimensional layers had Stewart and Theron exploring different iterations of the character. They decided upon, ultimately, a more luxe, Eurocentric style with edge and ended up defining the woman whose intelligence, drive and ingenuity make her a legend amongst the international hacking community.

With unlimited funds at her disposal, Cipher's international lifestyle"replete with expensive art, fashion, technology"would inform her sense of style. Stewart would cull a singularly high-end roster of fashion designers from Yves Saint Laurent, Haider Ackermann, Chloe and Rick Owens to highlight that persona.

Says Charlize Theron of the elemental process of putting the final touches on Cipher: 'As much as we worked to create something unusual in Cipher, we had to come up with a look that could celebrate her. The challenge was how to finesse that into something that was very sleek and almost dangerous looking. From her dreadlocks to her style we were able to figure it out fairly quickly. I loved what it says about Cipher."

As Cipher surreptitiously draws Dom into her world, you see a subtle transformation begin with him"one that Stewart mirrored with equal subtlety when it came to his style. Gone is Dom's requisite garage-meets-East Los Angeles street style. What emerges is menacingly efficient mercenary tactical wear, all in black, and perfect for Dom as he dons the mantle of turncoat.

Even DSS agent Hobbs, who steps into the vacated role of team leader, has his share of life changes since blasting his way into Fast Five as the hard-charging by-the-book lawman. Dom going rogue has a ripple effect that places Hobbs firmly on the other side of the law. A place he never thought he'd be.

With this change in circumstance comes a not-so-subtle look for Dwayne Johnson's character. Gone is the military-issue tactical uniform. Although the swagger and principled moral code remain, he dons prison-issued coveralls and biker-inspired denim jeans, tank tops and leather.

For Stewart, the endeavor was worthwhile on every level. 'As a costume designer, what I appreciate most is someone that has a vision and has been thinking about their character and has ideas to share," she says. 'It makes for a great collaboration which is what happened with this cast, especially Charlize Theron. She's very well informed and knew how to twist it all into her role. Ultimately, it's never about fashion, but character."


The Fate Of The Furious
Release Date: April 12th, 2017