Girl Power - Empowering Girls Worldwide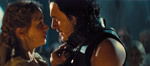 Almost an entire century after the world's first cinematic introduction to Dracula placed audiences under his haunting spell, the studio that pioneered the genre reawakens one of legend's most captivating figures in an action-adventure that heralds a pulse-pounding rebirth of the age of monsters.
More...
Longevity is key! To ensure your makeup lasts the distance (and the dancing), apply a primer before your makeup!
More...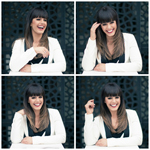 Colette is showing people how their style is a reflection of their image, and shares advice to ensure that it is saying what they want or need it to say. As she firmly believes that one's image is their biggest marketing tool, and wants to help them use it to make their mark in their industry.
More...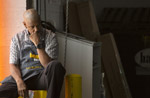 If someone has a problem, the odds are stacked against them, and they have nowhere else to turn, McCall will help. He is The Equalizer.
More...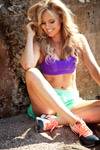 I felt Beautiful You Australia was a great platform for me to continue to empower women and inspire them to achieve a healthy and happy lifestyle, feel confident and beautiful about themselves.
More...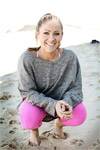 That mid-afternoon low, or that after dinner TV time, our thoughts can linger on a particular food until our temptation is relinquished. For those out there with excellent willpower, a small distraction can be enough to divert palpitate thoughts elsewhere, but for the majority, a sweet craving cannot be put to rest until something is consumed.
More...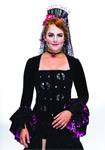 Written and directed by multidisciplinary artist Robert Lepage, Totem traces the fascinating journey of the human species from its original amphibian state to its ultimate desire to fly.
More...
Based on the best-selling young adult thriller, The Maze Runner is set in a post-apocalyptic world, where Thomas is deposited in a community of young men after his memory is erased. After learning they're all trapped in a maze, Thomas joins forces with fellow "runners" to not only escape the maze, but solve its riddle and reveal the chilling secret of who brought them there, and why.
More...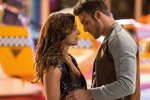 In the next exciting chapter of the international phenomenon Step Up, all-stars from previous installments come together in glittering Las Vegas, battling for a victory that could define their dreams and their careers.
More...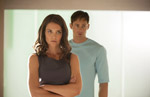 In a seemingly perfect community, without war, pain, suffering, differences or choice, a young boy is chosen to learn from an elderly man about the true pain and pleasure of the "real" world.
More...
The Boxtrolls is a comedic fable that unfolds in Cheesebridge, a posh Victorian-era town obsessed with wealth, class and the stinkiest of fine cheeses.
More...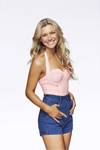 Growing up in Perth, Western Australia, Saskia attended the Perth Modern School on a music scholarship. As a teen, Saskia appeared in commercials, community television and short films.
More...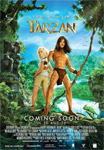 Edgar Rice Burroughs' Tarzan - one of the most classic and revered stories of all time - returns to the big screen, completely reimagined for a new generation.
More...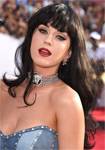 Inspired by her Versace gown and the iconic Versace girl, hair stylist, Clyde Haygood of The Magnet Agency, created a glamorous yet, classic Katy style for the VMA winner.
More...
Thunder, an abandoned young cat seeking shelter from a storm, stumbles into the strangest house imaginable, owned by Lawrence, an old magician and inhabited by a dazzling array of automatons and gizmos.
More...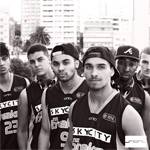 After creating a storm to thousands of fans, September 5th sees the band celebrate their 2-year anniversary after the 6 guys Jordi, Haydn, TK, Andrew, Shaq and Zac met at a local radio station and won their spot in the band.
More...
---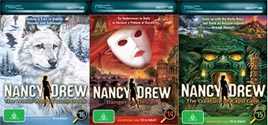 Nancy Drew Free Online Games
Join Nancy Drew in 3 new adventures:
---