Adrift in New York City
Cast: Jeff Bridges, Kate Beckinsale, Pierce Brosnan
Director: Marc Webb
Genre: Drama
Rated: M
Running Time: 89 minutes

Synopsis: Adrift in New York City, a recent college graduate seeks the guidance of an eccentric neighbor as his life is upended by his father's mistress in the sharp and witty coming-of-age story The Only Living Boy in New York.

Thomas Webb (Callum Turner), the son of a publisher and his artistic wife, has just graduated from college and is trying to find his place in the world. Moving from his parents' Upper West Side apartment to the Lower East Side, he befriends his neighbor W.F. (Jeff Bridges), a shambling alcoholic writer who dispenses worldly wisdom alongside healthy shots of whiskey. Thomas' world begins to shift when he discovers that his long-married father (Pierce Brosnan) is having an affair with a seductive younger woman (Kate Beckinsale). Determined to break up the relationship, Thomas ends up sleeping with his father's mistress, launching a chain of events that will change everything he thinks he knows about himself and his family

The Only Living Boy in New York
Release Date: October 12th, 2017
About The Production
Allan Loeb says he was only days away from abandoning his hopes of becoming a working screenwriter when The Only Living Boy in New York changed everything. After a less-than-successful decade in Hollywood, Loeb was down to his last few bucks and decided to leave Los Angeles for New York City to work on an idea he had been nurturing: a coming-ofage-story with a literary twist, about a young man in Manhattan.

'If that idea didn't work out, I figured I would leave the business," he recalls. 'I wanted it to be a love letter to New York, a portrait of the city that I had grown to love while visiting in the '70s and '80s, the New York drenched in art, music and literature."

When the completed script found its way to producers Albert Berger and Ron Yerxa of Bona Fide Productions, the producers of Oscar®-winning movies including Little Miss Sunshine, Cold Mountain and Nebraska, Loeb's life was transformed almost overnight. The partners were so impressed by his work that they arranged for him to sign on with Hollywood mega-agency CAA and the script was sold within days. It has taken more than 10 years for the movie to hit the screen, but in the meantime, it made the prestigious Hollywood Blacklist of best unproduced films and launched Loeb on one of the hottest streaks of any writer in recent history, with a portfolio of widely praised movies including Things We Lost in the Fire and 21.

Berger remembers being impressed by Loeb's unmistakably personal voice and his knack for relatable yet startling imagery. The response the producer received when shopping the script around reinforced his belief in its quality. 'Allan wove together a tapestry of unforgettable New York characters with a lot of history that eventually ties them all together," he says. 'The world is the city's literary and art scene and the people who either aspire to that world or are already a part of it."

John Fogel, a lifelong friend and longtime producing partner of Loeb's, has been on board the project since the beginning. 'Everyone who read this script recognised that it was something special," he says. 'There was just something magical, something you couldn't necessarily put your finger on. Albert and Ron were among the first to see its potential and help shepherd it to the screen."

The Only Living Boy in New York is told from the point of view of Thomas Webb, a young man with aspirations of greatness and no idea of how he is going to achieve it. In unrequited love with Mimi, a beautiful, idealistic student who is involved with a bad-boy musician, Thomas is feeling a little unmoored.

'From the beginning, we had a deep connection with the idea of a kid at loose ends, just out of college," says Albert Berger. 'Many people come out into the world after school and don't quite know which way to turn. And then something provocative comes to pass, as a character says in the movie, and it energises everything. I think part of the enjoyment of the ride is to let people sit behind Thomas and follow him through the story, discovering all the twists and turns and family complications as he does."

An Exhilarating Journey

After establishing a successful career directing music videos, Marc Webb scored a surprise hit in 2009 with the quirky romantic comedy (500) Days of Summer. With his next two films, The Amazing Spider-Man and The Amazing Spider-Man 2, he joined the ranks of big- budget action directors. The Only Living Boy in New York marks a return to Webb's roots in more intimate filmmaking.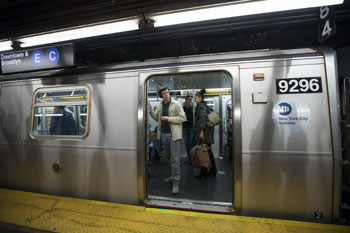 'Marc Webb first came to meet us 12 years ago," says Berger. 'He hadn't directed a feature at the time, but he wanted to throw his hat in the ring. He loved the script, and we were very impressed with him. Once we saw (500) Days of Summer, we knew he would be an amazing choice. He's got a great visual sense and really connects to stories about young people."

Stories about male-female relationships are Marc Webb's sweet spot, says the director. 'It doesn't always have to be romantic. I think the way people connect to each other is the most confounding and interesting part of life, as well as the biggest struggle we have. Even in the greatest adventures, the reward ultimately is returning home."

Webb was already committed to making the two Spider-Man films, however, and the producers decided he was worth the wait. In the meantime, Webb continued to develop the script with Loeb, updating its view of the rapidly changing city and working on the characters' evolution.

'He had insights that were really beneficial," says the screenwriter. 'He's a very sensitive guy who brings a humanity to his stories. As a director, he's great across the board, whether it's dressing the scene to create a visual complement to the narrative or working with the actors. It has been an education for me, because he brings out such wonderful deep performances, finding the moments in the scenes that even I didn't think about."

Marc Webb hesitates to call The Only Living Boy in New York a love story, even though it deals with love in many forms. 'Love is such a general word," he observes. 'I think people are drawn to each other for a variety of reasons, and we carelessly apply that word to it. What is intriguing to me about this story is that it is about people passing through each other's lives. Everybody's compelled towards a kind of honesty in the movie. Even though the truth can be incredibly painful, one cannot heal while living in an illusion."

The illicit nature of the relationship between Thomas and his father's lover, Johanna, is particularly engaging, says Marc Webb. 'There's something very powerful about having someone see something in you that you don't realise yourself. It's what mentors are for, and that relationship exists for Thomas with both W.F. and with Johanna. He suddenly feels connected to these people. He doesn't know where it's going to take him, but it's new and exciting and fun." Yerxa believes audiences will enjoy taking that exhilarating journey with Thomas. 'We expect you'll come out of the theater with a joyful sense of satisfaction," he says. 'The film presents you with a tangled web of relationships, which will be fun and illuminating to untangle."

Finding the Boy

Marc Webb knew from the start that casting the right actor to play Thomas would be one of the trickiest aspects of making the movie " and one of the most crucial. Surprisingly, the ideal person to portray this born-and-raised New Yorker turned out to be Callum Turner, a young English actor who appeared in the recent thriller Assassin's Creed.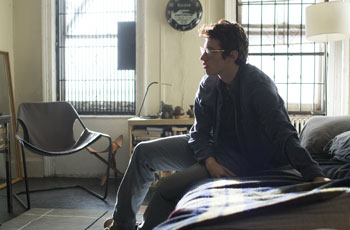 'We wanted someone who was a bit of a blank slate, but strong enough to carry the movie," says the director. 'There's a very narrow gap in time between somebody boyish with a residual adolescent awkwardness and a young man that you can see Johanna getting together with. There was a danger of it being exploitative, but Callum fit that perfectly. He's so watchable on the screen."

Thomas' father Ethan abandoned a writing career of his own to be an editor and is now is at the top of the publishing world. After reading his son's work, Ethan deals Thomas a devastating blow by describing the writing as merely 'serviceable." 'There's only a certain amount of time you can live with that before you close down that part of your life," observes Turner. 'It's like when a lion gets to a certain age and the alpha male tells him he has to leave the pride."

Over the course of the film, Thomas meets two people who will pull him out of his doldrums. The first is reclusive author W.F. Gerald. The other is Johanna, his father's mistress. 'W.F., a respected but obscure novelist, gives him the belief in himself that he's been lacking," explains Turner. 'Don't hide. Express yourself. Own what you are. He's like a guru-psychiatrist. Johanna gives him the confidence he needs. They have a genuine connection, but what he does with her is also rooted in a desire to hurt his dad. There are so many women in New York City and he ends up having sex with the woman who is having an affair with his dad. Being with her is dangerous and exciting."

Thomas' journey will be one of self-discovery, exploring not only his sexuality, but also his identity and his literary ability, according to Fogel. 'By the end of the movie, he finds out where he comes from and who he really is."

Turner says he was initially anxious about working with so many established stars whose work he has grown up watching " especially Bridges. 'I was really nervous about meeting him because he's The Dude," recounts the young actor. 'I talked to my wife the night before we met and she said, -Look, you don't have to be the best actor. Just go and have fun. Enjoy your life where it is right now.' When I met Jeff he asked me if I was nervous and I said of course. And he said, -Me too, man. I just called my wife and I told her I was nervous. And she said, -Well, look, you don't have to be the best actor. You just go and enjoy yourself.'"

Thomas' parents, Ethan and Judith Webb, are fixtures on New York's art and literary scene. An influential editor and a former painter, they are among the city's elite, financially, socially and intellectually. As Ethan, Pierce Brosnan captures the studied arrogance of a successful man in his prime.

'Pierce Brosnan nailed the role," says Fogel. 'He looks and feels like he could be Callum's father. They blend perfectly together on camera. And he has an incredible elegance and aristocratic air."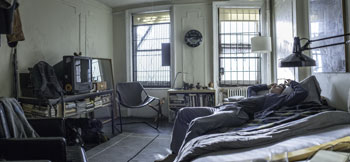 Pierce Brosnan was first approached to play the role several years ago and though the film didn't end up getting made at the time, it stuck with him. When the opportunity arose again, he was happy to slip into the skin of Ethan Webb. 'I liked playing Ethan enormously," says the former Bond star. 'He is very fractured and has many secrets. In the beginning, you don't really understand why he's so cynical and caustic. The film deals with artistic life and the creative mind, the dreams and desires you have as an artist that sometimes get taken away from you. All of that lies within Ethan Webb."

In addition to being able to collaborate with respected colleagues like Cynthia Nixon, Kate Beckinsale and Bridges, Brosnan welcomed the chance to get to know an emerging young star. 'Callum is really magnificent to work with," says Brosnan. 'Young actors are always invigorating. They help renew one's own passion in the art of filmmaking and acting, because it never gets any easier. But if you have a great cast, a great director and a text that sustains you, as this script certainly does, it moves very well. Marc Webb is definitely a man I'd go into the trenches with. He knows where to put the camera, how to tell the story, and how to give you the security and confidence to do the work."

Cynthia Nixon plays Judith, Thomas's depressed and fragile mother, a former artist who gave up painting to raise him. Yerxa remembers seeing the actress for the first time over 30 years ago in a student film and falling in love with her work then. 'Judith is neurotic and a little bit self-involved, but she also has to be compelling and intellectual and artistic," says the producer. 'The net result has to be that you are on her side. Cynthia has a wealth of experience. She's feisty. And she has strong opinions."

A native New Yorker, Nixon began performing on Broadway when she was still in her teens. 'I grew up in New York in the '70s," she says. 'The movie is partly about New York now versus New York then. Has the city lost its soul? What do you do if you're a young person in the arts without any money who hasn't established themselves yet? How can you possibly make a life for yourself here? It's also about the anxiety of wanting to be a writer when your parents are literary lions."

Judith has a life many would envy, with few financial worries, the freedom to do what she wants and a host of influential and interesting friends. 'But Judith is very different in different contexts," Nixon points out. 'At a dinner party, she's really in her element. She has all her close friends there. Everybody's got their best face on and their best foot forward. She sparkles. After the crowds have left, we see that she's feeling very lost in her life and in her marriage and in the career she's given up. She's full of concern about her son. Judith has her little pills and she drinks a little too much. She is struggling. Her highs are very high and her lows are very low. You're never are quite sure which one of them you're going to get."

Given her stage background, Nixon was happy that Webb allowed the actors some rehearsal time before shooting began. 'I enjoyed working with Marc so much," says the 'Sex in the City" star. He really takes the time. He is willing to change lines, add them or excise them if they're not working. It was very collaborative in that sense."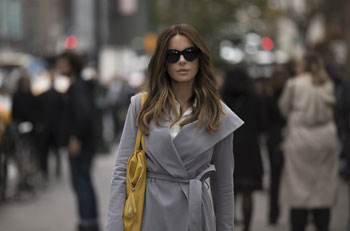 As Johanna, Kate Beckinsale turns a role that might have been a clichéd man-eater into a confused and sympathetic woman. 'Johanna's the classic femme fatale and a beautiful seductress," says Loeb. 'Kate brought great humanity to the character. She added so many dimensions to what I put on the page. Like everyone in this movie, she's extremely flawed and extremely wounded, but you get a lot of her sadness."

Fearing that her expiration date is looming and genuinely in love with Ethan, Johanna nonetheless flirts with potential disaster by embarking on a love affair with his son. Beckinsale says she is often attracted to morally conflicted characters like Johanna. 'I like to find the human being inside that," she explains. 'Johanna was originally written as quite mysterious, but playing -mysterious' is terribly boring. I suppose there's a version of this movie in which she's this kind of voracious, sociopathic person, but it didn't feel quite right. When someone is going through a period of conflict and difficulty in their life, they'll do things that are out of character or a bit taboo. It doesn't define them as a person, but this is the moment in which we're seeing her."

Kate Beckinsale describes being in love with somebody who's not available as a special kind of hell. 'Johanna's beginning to realise she may always be that person who's on the sidelines," she says. 'Suddenly there's this rather pure and naive person whose history she actually is quite familiar with, even though he doesn't know it. And it's a bit of a mad moment."

In contrast with Kate's louche sophistication, Thomas' dream girl Mimi is an earnest aspiring writer with plans for the future that do not include Thomas " until she realises that his attention has been coopted by Johanna. Played by Kiersey Clemons, Mimi captures Thomas's heart with the confidence of a lovely young woman who sees the world in black and white. 'Mimi is a delightful character," says Yerxa. 'She's young, she's full of ideas and ambitions and she's a bit pretentious, talking about things slightly over her head. She has a great spirit. Thomas is absolutely crazy for her, but they are both still half-formed."

Clemons, who has won over audiences with supporting roles in Dope and 'Transparent" among others, shines as Mimi, says Berger. 'When I look at Kiersey on the screen, she has an Audrey Hepburn kind of quality to her," says the producer. 'There's something about the way the light hits her face and the way the camera just loves her. She and Callum have great chemistry together and she's got real charm."

Constantly circling the fray and taking notes is W.F. Gerald, the mysterious writer who moves in next door to Thomas and ends up chronicling the young man's drama in his next novel. A successful author and legendary drunk, W.F., played by Jeff Bridges, is both an inspiration and a cautionary tale for an aspiring young writer.

'Allan Loeb has written a terrific script and one that feels very true," says the Oscar winner and seven-time nominee. 'As an actor, you often read scripts full of lines that don't sound real. But all his dialogue was very real to me. The script deals with a theme that has always been close to my heart " coming of age. We can all relate to that ache in your heart when you learn what growing up and losing love is like. Like most of my favorite stories, this has to do with love and redemption."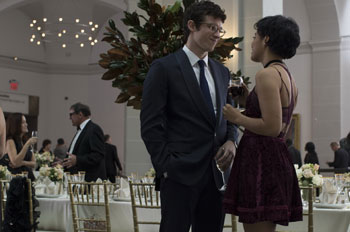 Bridges fits the role perfectly, according to Yerxa. 'He makes W.F. wise, weird and a bit bohemian. Jeff himself always brings a countercultural point of view to the proceedings, and that's a great persona to bring into a film like this. He is always kind of off-beat funny."

W.F. is a throwback to the days of literary lions like Fitzgerald and Hemingway, says Bridges. The romantic ideal of a writer, he drinks too much, smokes too much and tries to stay incognito. 'It's that celebrated old-time notion of a writer who spends years tinkering with his work," says Bridges. 'He has a pen name. He's a little bit mysterious. He is a wonderful character, but he doesn't have the ability to stay put or stay focused or have responsibility, and that comes at a price."

Bridges, a veteran of more than a half century in the entertainment business, was excited to see a new player in Hollywood producing the type of character-driven drama that has been his stock-in-trade. 'It's wonderful Amazon is making the kind of mid-range movie that used to be made in the '70s and that we rarely see any more."

The filmmakers took the idea of literary New York one step further by presenting each actor with a book that represented the character they were playing. 'We gave Kiersey a copy of Just Kids, Patti Smith's book about forging an artistic career as a young person in New York," Berger says. 'Callum got David Foster Wallace's Essays on Tennis because Thomas was a tennis player and we thought he was a writer Thomas would be inspired by. We gave Pierce a book of stories from The New Yorker. Jeff's was a recent release called The New Atlas of New York, which contains these great maps of the city and essays about different facets of the New York music scene. For Kate, we got a copy of Anna Karenina. It turned out she was a Russian lit major and loved the book."

Berger says his favorite part of the process has been watching the cast take ownership of their characters. With Webb's encouragement, they each found qualities that were not necessarily on the page, but that helped deepen the characters. 'I've really enjoyed watching each one of them bring so much to their roles and seeing how the script has evolved from the page to the screen."

Old and New in New York

Director Marc Webb's deep love for New York City bursts from every frame of his latest film. He and his creative collaborators have painted a portrait of the post-Millennium city as the ultimate cultural mecca, bypassing the electrified tourist magnet of Times Square for the simpler pleasures of Bryant Park, and the now–ubiquitous chain restaurants for dusty bookstores with racks of vinyl record albums. It is more the city of Woody Allen than of Donald Trump, a place many feel exists primarily in memory.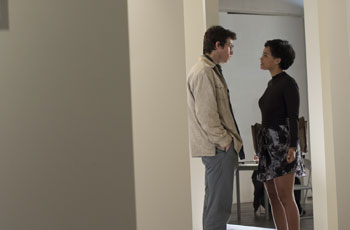 Berger, who was in film school in New York in the late 1970s and early 1980s, remembers being drawn into the thriving art and music scene. 'It was the tail end of the era of Patti Smith memorialized in Just Kids," he says. 'Marc brings an energy and a freshness to it that remind us of that era. I think a big factor is that he has an outsider's eye. He is from the Midwest, as are Allan Loeb and I. We all grew up with an idealised vision of New York and wanted to be part of it. Marc brought that to the screen."

Production designer David Gropman and location manager Kip Myers scoured the city for locations that retained the city's edgy, ungentrified side. 'Dave and I looked for places in the real neighborhoods that scenes were set in," Myers says. 'Everything we filmed is really where it's supposed to be. If the scene is on the Upper West Side, that's where we were. When we didn't have a location or didn't know what to do, we would literally just start walking together. Our biggest score was Thomas' apartment building. We are supposed to have two apartments next to each other in the same building on Ludlow Street, and we found it, exactly as written."

The New York that Berger fell in love with still exists in pockets, the producer says. It's present in parts of the Lower East Side and in full blossom in Chinatown. 'But we tried to capture all of New York. Each of the characters has their own neighborhood. Thomas and Mimi are Lower East Side. Johanna is Soho. The Webbs are Upper West Side. W.F. is Brooklyn. New York is filled with interesting locations and ever-changing neighborhoods and we wanted to emphasise that."

Webb created his idealised version of New York using a muted palette and high-angle shots that add depth to the visuals. He intended it to be a tribute to the classic New Yorkcentered films he loves. 'We kept things in blacks, grays, tertiary colors, almost no primary colors, to create a mood of austerity," the director said. 'New York is a pretty austere city. I wanted to push that without becoming super stylized so that when you do see colors, it becomes meaningful and significant."

Shooting on 35mm film rather than digital adds to The Only Living Boy in New York's timeless feel, says director of photography Stuart Dryburgh. 'It's a story for grownups and film is a classic medium," notes the cinematographer, who also worked on Webb's last film, Gifted. 'The locations that David and Kip pull together for us are both typical and iconic. Everything looks beautiful."

Rather than creating a replica of past times, Gropman documents the evolution of the city's creative class, scattering in personal objects that help define the characters. The Webbs' luxurious home is packed with art, books and artifacts of their travels, as suits a sophisticated couple, while Thomas' Ludlow Street studio sports crumbling walls and peeling paint. Johanna's fancy Soho flat is actually quite small, in keeping with the reality of what a freelance editor could afford, although Gropman did include one luxe touch. 'We wanted to somehow make the walls in her bedroom feel limitless," he says 'We splurged on some beautiful mood-expanding wallpaper by Giorgio Armani It has a metallic shimmer over what looks like a foggy landscape of trees. It was expensive, but it was also luxurious and sexy and we could see Johanna putting her money into that."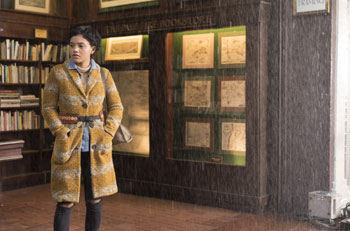 Marc Webb's ideas about color extended to costumes as well, which were designed by Oscarwinner Ann Roth, a legend of both screen and of stage whose work can be seen in The English Patient, Klute and 'The Book of Mormon." For The Only Living Boy in New York she drew on sources ranging from fast-fashion chain H & M to haute couture to help define each of the characters.

'Ann asks all the right questions," says Loeb. 'She knows how to get to the point, how to understand where these characters come from, how they got there and where they are at this point in their stories."

Berger has called Roth a mentor and friend since they first worked together on Cold Mountain at the beginning of his producing career. 'Ann Roth is a filmmaker," he says. 'She helps build character, working with the actor and the director. She has a strong point of view about everything from the hair and make-up to production design. She's a great collaborator and an inspiration to be around." Berger adds that another asset to working with Ann is her strong partnership with Michelle Matland. 'They've been together for so long they have a seamless shorthand. With Michelle and Ann you get all the benefits of a two-headed monster running the costume department."

The film's evocative soundtrack, selected by Webb, is jazz-centric and wildly eclectic. The director says he has the music in his head as he plans each scene and often plays his choices on the set to prepare himself, as well as the actors and crew. 'It gets us into the right head space," he explains. 'I used some Dave Brubeck, some Mingus, some Moondog. He was a street musician I've been listening to lately, an old, blind Viking who played on Sixth Avenue back in the day. It's a very New York kind of vibe. Music delivers emotion more efficiently than any other medium."

Loeb and his producers began this journey in 2005 and never gave up on bringing it to the screen. 'You're talking 12 years of work," says Fogel. 'Seeing it come to life and become a real movie is incredibly exciting. Shooting the whole movie here in New York, as opposed to on different sets and or in another city, has been great. It's amazing that we, with Amazon's support, have been able to pull it off. It is a movie about people, which is rare in this day and age. You don't get these opportunities very often."


The Only Living Boy in New York
Release Date: October 12th, 2017