Tom Cruise The Mummy
Cast: Annabelle Wallis, Russell Crowe, Tom Cruise, Sofia Boutella
Director: Alex Kurtzman
Genre: Adventure, Fantasy
Rated: M
Running Time: 110 minutes

Synopsis: Tom Cruise headlines a spectacular, all-new cinematic version of the legend that has fascinated cultures all over the world since the dawn of civilisation: The Mummy.

Thought safely entombed deep beneath the unforgiving desert, an ancient princess whose destiny was unjustly taken from her is awakened in our current day, bringing with her malevolence grown over millennia and terrors that defy human comprehension.

From the sweeping sands of the Middle East through hidden labyrinths under modern-day London, The Mummy brings a surprising intensity and balance of wonder and thrills in an imaginative new take that ushers in a new world of gods and monsters.

The Mummy
Release Date: June 8th, 2017
www.themummy.com
About The Production
Love and Fear: The Original Monster Is Reborn

Frankenstein's Monster. Creature from the Black Lagoon. The Wolf Man. The Invisible Man. The Mummy.

Those are but a few of the names of Universal Pictures' iconic monsters from days past and present that conjure up unforgettably haunting cinematic images…ones that stay with us for a lifetime.

For almost a century, audiences have been drawn to the monster characters for many reasons. Not only do these super-humans straddle the fine line between life and death, there is such allure to the power of creatures who are capable of so much more than we dare imagine for ourselves. Truly, we empathize with their deep struggle between dark and light.

Curiously, our fascination with monsters has a fittingly cinematic beginning.

Although explorers had excavated the majority of mummified Egyptian royalty by the time that British archaeologists Howard Carter and Lord Carnarvon unearthed a boy king called Tutankhamen in 1922, it was this discovery that coincided with an explosion of global entertainment. Initially, the subject matter riveted worldwide audiences in traveling museum shows throughout the decade. But none could imagine what would happen when, one year later, in 1923, the talking motion picture ('talkie") was introduced and began shifting the silence in movie theaters across the world.

Nor, could audiences know the depth of cinematic terror to come until Boris Karloff, the man they had seen the year prior as Frankenstein's Monster, emerge on the screen as the first theatrical Mummy, Imhotep, in Karl Freund's 1932 masterpiece for Universal Studios. Screams of terror that could only be guessed at a decade earlier were now filling up theaters, heard both on screen and from the audience.

Filmmaker Sean Daniel, who has had quite a storied history of his own with Universal"serving in 1985 as the youngest production president since the studio began"has been fascinated with the subject material since he was a boy.

Not only did he produce the most recent Mummy trilogy, the now-independent producer approached Universal more than four years ago about reimagining and rebooting the anti-hero for a new generation of audiences…ones ready to be transfixed and terrified by this dark creature, just as generations before them had.

It was Sean Daniel's deep belief that this immortal character"who speaks to us all in the darkest of the night"draws us under its spell. Indeed, it's drawn this godfather of the modern Mummy movies back to fascinating source material since 1994. 'From my early days at Universal, I've advocated that we continue to be in the Mummy business. I feel that this character speaks to people's sense of what life and death are about, and who has the power over that," the producer reflects. 'It's mysterious, dark, exciting and scary. Over the years, I have always wanted to see Mummy movies in theaters, and that's why I've championed them. I just believe in monster movies as a genre, and that these compelling characters and stories are meant for global audiences."

Once the Universal-based team of director/producer Alex Kurtzman and producer Chris Morgan, who serve as the narrative architects of the Universal monsters saga"partnered with Sean Daniel, it was decided that The Mummy would be the first chapter in Universal's new series.

Sean Daniel felt strongly that enough time had gone by since the last film, and there was an opportunity to reimagine the entire idea. Working from a screen story by Jon Spaihts and Alex Kurtzman and Jenny Lumet, The Mummy team began the next stage of development, one that would lead Alex Kurtzman to ultimately helm the production.

The production team felt that making a version that was contemporary would be both a challenge and a huge creative opportunity. 'Critical to this was the great partnership with Alex Kurtzman, who had a vision for how to tell this story and create a new character"making The Mummy a woman for the first time ever," explains Sean Daniel. 'He created a way for us to care about this dangerous creature with powers, one whose plight and agony mean something to the audience. That was central to Alex Kurtzman's vision, and to what I was advocating to the studio about how to do this anew."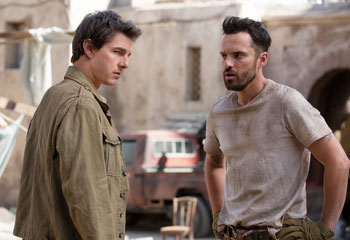 The Mummy filmmakers gave their team the time to precisely capture the mood and spirit of this world. 'What we are trying to create here is a texture and tone rooted in the Universal horror classic, while having one foot in the modern age," provides Alex Kurtzman. 'This serves as a nod to these classics, while also bringing these monsters to life in a whole new era for a global audience."

'We knew that, in order to work, this film has to be scary," reveals the director. 'Very scary. Yet, we still want to be able to recognise that there in a human being inside these monsters, and empathise with them. One of the things that's so important about the monsters is that we find a way to love them while we fear them."

Just as the characters had such an indelible imprint on Sean Daniel and Alex Kurtzman, so they did with Morgan. The producer recounts the time he met them: 'When you first are introduced to monsters, it tends to be as a child, and there's something about it that grabs you. I remember my brother was in Cub Scouts, and I was six. They had a day where they went to the library, and they were going to watch a horror movie. It was for Halloween, and it was The Mummy.

'I was too young; I wasn't supposed to see it," he continues, 'but I remember sneaking to the doorway and peeking in. This was right at just the wrong moment for a six-year-old, which is when they are mummifying Boris Karloff alive. I was horrified. I remember stepping back, and I was going to walk away, but then I thought, 'What is going to happen?' So I snuck back in and I watched the rest of the movie. Ever since then, I have been hooked on the monsters."

As the key team behind The Mummy, Sean Daniel, Alex Kurtzman and Morgan were joined by fellow producer Sarah Bradshaw, who has lent her talents to such epic retellings as Maleficent and Snow White and the Huntsman. While the foursome began to reimagine an antihero for a new generation, they began to ask themselves what would be most astonishing to them as moviegoers. What they have created"from a screenplay by David Koepp and Christopher McQuarrie and Dylan Kussman"is as big as it is intense…an epic action-adventure that is as full of scares as it is extraordinary fun, scary and bold.

The producers felt strongly that their version of The Mummy had to be grounded in the modern era, and looked forward to bringing her into a space and time that was foreign to her. They wondered: 'What would happen if a badass female mummy, fueled by an unforgivable betrayal and centuries of thirsting for revenge, was unleashed on today's world?" It was also crucial for the entire team that this version of The Mummy would be unlike anything ever before seen on screen.

Over the course of development of The Mummy, global superstar Tom Cruise, who portrays soldier of fortune Nick Morton, joined the production as star and creative partner. As did his fellow collaborators, Tom Cruise offers that he grew up watching monster movies, and that not only inspired him to become an entertainer, but it is what drove him to this particular labor of love. 'I love The Wolf Man, Dracula and The Mummy," he says. 'It was terrifying as a child seeing these films. This movie is genuinely terrifying as well, yet it has the kind of scope and elegance of the original ones."

In their initial conversations, Tom Cruise and his producers made a pact to honor the tradition of these monster movies, and respect what the characters mean to audiences…while giving them something entirely unexpected. Explains Tom Cruise: 'You want to see the monsters win. That's what is interesting about the way these stories are told. They both terrify us and yet your feel sympathy for them. It's transcendent."

Tom Cruise and Alex Kurtzman, who previously collaborated on Mission: Impossible III, were very much on the same page when it came to their vision for The Mummy. The director lauds that what makes his star connect so well with moviegoers is that we're all on the same cinematic journey together: 'We both feel a tremendous inheritance and a sense of responsibility. Tom Cruise thinks how the audience thinks, and he brings everything to life in a unique and an exciting way."

The filmmakers would soon be off to the arduous task of bringing Princess Ahmanet and Nick Morton together in a place that was unfamiliar, yet timeless, to both of them. Sean Daniel, who has lived with the world of ancient Egypt in the front of his mind for many decades, reflects upon reinventing the story with this chapter: 'In keeping with the core idea of reimagining The Mummy, we are setting the film in modern London. We knew this would be a movie in which The Mummy was an incredible woman, and that the story would be happening today…amidst all of our lives. There's nothing mythical about it. Here she is, risen after 5,000 years, and walking through one of the world great cities"causing incredible mayhem."

Similarly, Bradshaw enforced this mandate of 'sticking to reality." She explains: 'It was always about making The Mummy grounded in today. We wanted to have a sense that you could believe that it could happen to you. We not only try to achieve that with the sets, but with the lighting as well."

The producer also advises that she appreciated having such an involved collaborator as Tom Cruise on the production. 'You definitely have to be on your toes with Tom Cruise because, when he comes on set, everything is always about making it better. Tom Cruise will see something that perhaps the rest of us haven't seen and you'll say, -Oh….okay.'"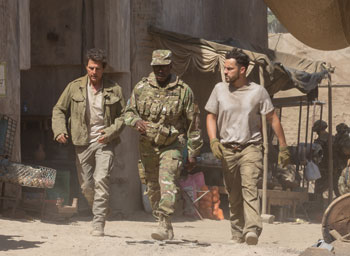 As they worked together, Tom Cruise and his producers created an experience that was as scary and exotic as it was bold and daring. The Mummy for a new generation is as audacious as it is unexpected. While people will recognise core elements from Universal's monster universe"this film celebrates classic mythologies"The Mummy's characters are grappling with all of their lives upended as Ahmanet enters today's world.

The producers appreciated Tom Cruise's involvement at every step of the process in making The Mummy a reinvention, one that drew its key elements from the cinematic canon. 'In preproduction, Tom would gather us together to watch films such as The Shining and Seven," recounts Sean Daniel. 'He drove everyone to think creatively throughout all phases of pre-production, shooting and post."

Gods and Monsters: Casting The Mummy

After an extensive search, Alex Kurtzman and his fellow producers selected The Mummy's two leading ladies. The director explains why finding just the right actresses was so pivotal to the story: 'As the movie progresses, the question is whether or not Nick's good or evil plays out in his relationship with Jenny and Ahmanet, as the threesome find themselves in a very strange love triangle."

To portray the two female leads, the team would turn to Sofia Boutella, the breakout star of Kingsman: The Secret Service and Star Trek Beyond, as well as Annabelle Wallis, who was riveting with her portrayals in King Arthur and television's Peaky Blinders. 'With Sofia Boutella as The Mummy, Ahmanet, and Annabelle Wallis as Egyptologist Jenny," Cruise commends, 'the women in this film are both strong, powerful, smart, and driven."

When it came to casting, Alex Kurtzman knew exactly the performer he wanted in the film's title role, and she was actually brought onto the production before Tom Cruise himself. 'I saw Sofia Boutella in Kingsman, and then I stalked her until she said, -yes' to this movie. She brings a real humanity to the princess, and audiences will feel for her. Even when she is doing horrifying things, you always feel that it is being done by someone who's not that far from us…and who's just crossed a line that maybe we wouldn't."

Sofia Boutella admits that what especially drew her to the part was the empathy she felt for the character. 'It would be too easy just to make it obvious that she's just mean or hate-able, and I liked that Alex Kurtzman never wanted to -monster-ize' Ahmanet," she reflects. 'Even though she is technically a monster, it was important for all of us to find the psychology of her character and understand why she did what she did in that time to survive. You begin to feel for her. I don't see her as a monster; she's a survivor."

The Algerian actress constantly challenged herself to make unexpected choices with the role, and found Alex Kurtzman and Tom Cruise to be especially sound collaborators. 'Remember, Ahmanet came to this modern time with old habits from an ancient Egypt," Sofia Boutella explains. 'She's a princess who was promised to become pharaoh and worked very hard in her era. When Alex Kurtzman, Tom Cruise and I discussed the character, I often said, -I'm not going to go with the obvious.' I absolutely loved being on set with them and their notes.

'Everywhere you can expect the scene to go, we would stretch it and bring completely the opposite," Sofia Boutella continues. 'We would take dialogue that would make you think Ahmanet is aggressive or manipulative and change the way it was delivered. We discussed that she wanted to be respected for how hard she worked to earn her father's respect. We also wanted to honor what she was about to become…and that it was taken away from her." She adds, reflectively: 'Her back was put up against a wall, but she's a survivor who has been trapped for 5,000 years. Everyone wants to live."

When it comes to The Mummy's keen archaeologist, the director is just as effusive in his praise. 'Annabelle brings grace, charm, and an authority to the role of Jenny. She's great to work with and will do anything. She's funny and charming." He pauses, gratefully, 'Her terrific sense of humor makes her a perfect match."

About a year prior to her landing the role of Jenny, Wallis had heard that the studio would be reawakening its monster universe. 'I was very intrigued," the British performer admits. 'I knew the film would be set in London and that there had to be a female in there somewhere. I got my agents on the case, and then I met with Alex Kurtzman. It was an instant connection. There were so many throughlines between Jenny and me that were so similar. I found a lot of my own truth within her, and I was excited to play a character like her. Then the match among Alex Kurtzman, Tom Cruise and me…it was a dream team."

When Tom Cruise discusses the film, he often describes how the story is not so much about Nick, but its two primary female characters. Reveals Wallis: 'As an actress, I am very clear about the women that I want to play, and the type of woman that I am. In my mind, Jenny is strong, willful"a many shades-of-gray, complex human being. I like to portray women who have real passion and drive, ones that are equal to the men. Someone like Tom Cruise very much empowers the women in his movies, and so that became a real incentive for me."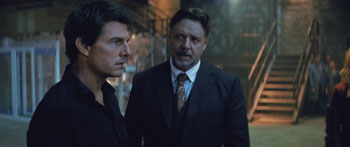 Switching gears to the supporting male performs, we turn to Jake Johnson, who plays Vail, Nick's military pal and partner in crime. Of his casting, Cruise lauds: 'Jake Johnson's great. He's an incredible dramatic actor who understands character comedy. It's just very natural, and I'm really impressed by him."

Jake Johnson is the first to admit that he never signed up for doing a great deal of his own action. He did, however, soon realize that on a Tom Cruise set, all bets were off. 'Alex Kurtzman asked if I wanted to do this movie, and I said, -yeah!' Then he said Tom Cruise is going to be in it, and I said, -sounds great!' When we talked about the fact that Tom Cruise does his own stunts, I said, -You better get a good stunt guy who looks just like me…'"

Jake Johnson soon learned that, with Tom Cruise, that wouldn't be an option. 'When I met Tom, I learned that the opening scene of the movie is Nick and my character galloping across sand. I told Alex Kurtzman that I'm afraid of horses and wouldn't be riding anywhere. When I met Tom Cruise, he said, -Well, it's going to be you galloping.' When I told him I was afraid of them, he said, -You better learn how to hold on because we're riding next to each other and I might take off fast.'" After twice weekly lessons, Jake Johnson did indeed learn to hold on.

Complementing this stellar cast are accomplished performer Courtney B. Vance as Colonel Greenway, and The Promise's Marwan Kenzari as Malik. Courtney B. Vance offers that what makes Nick and Vail such intriguing characters is that they cannot be wrangled. He explains his character's conundrum, and how that translates into such great drama: 'Colonel Greenway is a career man who is tasked with keeping this wild buck Nick going forward. He is trying not to have the whole ship turn upside down because this gentleman has agendas. What makes our film is that, for lack of a better word, Nick is uncorral-able. That equals wonderful action and suspense…and it takes us all on a great ride."

To inform his character of Malik, Dr. Jekyll's most loyal of assets, Kenzari was inspired by an unlikely creature. He explains where he drew inspiration: 'A few months before production, outside of a coffee shop, I saw a man with a Doberman. It was so beautiful, almost as if he was aristocratic"attractive but at the same time dangerous and extremely focused. That's when I thought, -That's what Malik needs to be."

When it came to the production's supporting cast, the filmmakers were blown away by just how much their actors gave. 'Courtney, Marwan and Jake Johnson are incredible in their roles," lauds producer Morgan. 'It would be so easy to be upstaged by these giant set pieces and epic action, but these guys just never stopped bringing it. Whether it was Jake's perfect comedic timing, Marwan's unflappable commitment to his part or Courtney's steely-eyed, don't-even-think-about-messing-with-me gaze, I just have so much respect for what they were able to do."

The final player to join the production was Academy Award® winner Russell Crowe, who plays Dr. Henry Jekyll, the head of the secret organisation known as Prodigium. The director explains a bit about this storied character: 'Jekyll has the ultimate definitive split personality. He's an English gentleman that has to be grounded in the modern world. Russell Crowe embodied that."

For Tom Cruise and Russell Crowe, the film represented a welcome chance both had long hoped would happen, but had to wait decades in order to occur. Alex Kurtzman offers: 'Tom Cruise and Russell Crowe have known each other for years but they have never had the opportunity to work together. It's crazy for me to have two actors who I have admired so much in the same movie."

Discussing his character's story arc, Russell Crowe reveals: 'Finding where Dr. Jekyll fits into this world was my primary concern when I started talking to Alex and the writers about the correlations between his original story. There are a lot of questions that are unanswered because it is obvious that he comes from a different time period, but here he is in the contemporary world."

On the possibility of expanding the story, the actor appreciates the end game: 'The interesting thing about this opportunity is that over a longer term, you'll see that there is a connection between Dr. Jekyll and a lot of these other characters that embody quote unquote evil. He has something inside of him that he has to work hard to keep suppressed. Because of that, he has quite a clear understanding of evil."

Similarly, Russell Crowe appreciated that Prodigium is teased to the audience of The Mummy, but there is so much more happening beneath the surface. 'There is a lot to find out about Jekyll, and it was a complicated journey to get where he is at this point in time," the performer notes. 'He operates Prodigium, which essentially is an organization that pinpoints evil and tries to neutralise it."

The choices made by the filmmakers and the cast were not lost on any member of the production. One of the film's brilliant editors, Gina Hirsch, offers her thoughtful take: 'There's a clarity in classic storytelling and a simplicity that is elegant. I feel like Alex Kurtzman and Tom Cruise are successfully taking what they enjoy in the classic monster films and working it into The Mummy. I've noticed that Sofia Boutella's silences as Ahmanet say a lot, and that her stillness says a lot. That silence speaks louder than any dialogue. It's very powerful."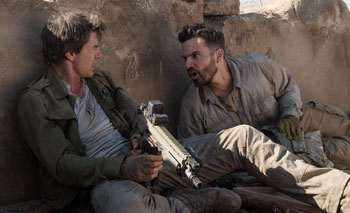 The Undead and Her Prey: Characters of the Action-Adventure

Nick Morton (Tom Cruise):
A soldier of fortune, Nick Morton plunders conflict sites for timeless artifacts…ones he sells to the highest bidder. When Nick and his No. 2 (Chris Vail) are attacked by insurgents in the Middle East, in the ensuing battle, they accidentally unearth a tomb of an Egyptian pharaoh they come to know as Ahmanet. Nick is not simply the one responsible for setting Ahmanet free, he's fulfilling an ordained destiny he couldn't have possibly imagined. Now, he is the only one who can stop her ascension to a global ruler who will enslave humanity.

Ahmanet (Sofia Boutella):
Centuries ago, Ahmanet was raised as a fearless warrior and heir to her father's throne. She was destined to be the first female pharaoh, but when the king finally fathered a son, Ahmanet was cast aside. Driven mad by betrayal, she was entombed for eternity by the very people who swore loyalty to her. Her fate? Erasure from history. Accidentally awoken by Nick Morton, this original and extraordinarily powerful monster sets out to reclaim her stolen kingdom and ascend to her rightful place as pharaoh. With her evolving powers, the strange and seductive Ahmanet forges an unbreakable connection with Nick, and in so doing, intertwines their destinies.

Jenny Halsey (Annabelle Wallis):
A British officer of Cultural Heritage, Jenny Halsey is enlisted by Nick to unearth the sarcophagus for transport. The Egyptologist's own mother was long certain that there was a female pharaoh who'd been erased from history. Now, Jenny has finally found the princess she heard of only in myth and legend. When Jenny, Nick and Vail rappel down to an antechamber unearthed by human war, they unleash Princess Ahmanet, accidentally setting off a series of otherworldly phenomena.

Henry Jekyll (Russell Crowe):
The enigmatic Dr. Henry Jekyll oversees Prodigium, a secret organization with a mandate to recognize, examine, contain and destroy evil in our world. A scholarly English gentlemen grounded in the modern day, he not only protects the world from monsters, he protects monsters from the world. Is Jekyll a friend or foe? Like all our principal characters, it depends upon your perspective, and their end game…

Chris Vail (Jake Johnson):
Although Vail likes to think of himself as a 'liberator of precious antiques," others prefer the term 'modern-day grave robber." While Nick is into the adventure as much as he is the adrenaline rush, Vail has no qualms about admitting he's only in it for the money. Vail and Nick have been partners in crime for years, but nothing could prepare them for the evil they have awakened.

Col. Greenway (Courtney B. Vance):
A career military man tasked with ensuring U.S. military operations in the Middle East go by the book, Greenway embodies 'steadfast." When he discovers the chaos Nick and Vail have caused, he hauls them in for questioning. Once Ahmanet rises, however, the colonel"and all of humanity"must rely on Nick as he leads our struggle for survival.

Tomb Sets, Prodigium and Chambers: Production Design

It was crucial to Alex Kurtzman and his key design team, led by production designers Dominic Watkins and Jon Hutman, to keep this film as one that is wholly set in the real world. Their team built 50 sets in Europe and Africa"from England to Namibia to France"and half of the sets were crafted at the historic Shepperton Studios…just on the outskirts of London. 'Jon and Dominic put an incredible team together and have designed the most elaborately amazing sets I have ever seen," raves Alex Kurtzman.

Jon Hutman admits that this film is one that he has been wanting to help make since he was a boy. 'When I was a little kid, I was convinced the wicked witch from the Wizard of Oz lived in the closet of our house," he shares. 'That's scary, and I asked myself, how do you build that mythology? That is how haunting we wanted this film to feel. If we did our jobs correctly, the audience will feel the possibility that something unknown and dangerous and mysterious is out there, and they too will leave the comfort of the theatre feeling a bit scared and shaken."

Tom Cruise was not only incredibly impressed by the production designers' work, he was very appreciative of the level of detail. 'The sets are magnificent," he lauds. 'They are beautiful and haunting, and the kind of work, skill and craftsmanship that has been put into every aspect of the film is inspiring. I didn't want it to feel like a cartoon; every choice needed to be meticulous to make it feel real."

How apropos to start months of photography on The Mummy at night…by shooting in one of the most historic places in England: the prestigious university town of Oxford.

What they discovered were cobblestone-aged streets, oil lamps illuminating through the fog, and authentic architecture that's impossible to duplicate on a sound stage. 'A lot of English villages are brick, but when we went to Oxford and saw those cobblestone streets rich with history"and saw that dark alley" Alex Kurtzman and I had the same reaction," says Jon Hutman. 'This was exactly what we were looking for."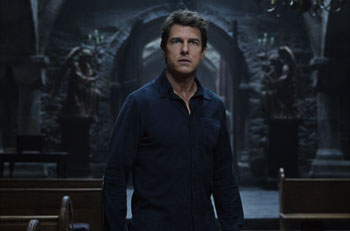 Oxford sets the tone for The Mummy, as Nick has his very first vision of Ahmanet in a dark alley close to the well-known Bridge of Sighs landmark near the Hertford and New School colleges. For the director, that was one of his favorite moments of the production. Reflects Alex Kurtzman of his full-circle moment: 'The first night of shooting in Oxford, with the way Sofia Boutella as Ahmanet walks creepily towards Tom Cruise as Nick"her spider- and crab-like movements, alongside 100 live rats running in a dimly lit ally"had that tone of the classic Universal monster movies."

To accomplish their Herculean task, designers Jon Hutman and Watkins and their art department team, including supervising art director Frank Walsh, took over Shepperton Studios stages and back lot for filming. With more than 150 craftspersons, their art-, props-, and set-decorations departments equaled a small city on the studio lot.

A plaster workshop made requisite molds and casts, while the sculptor shop created objects out of foam and fiberglass. Indeed, it required a 24/7-workforce to prep for the shoot. As well, there was a 200-person-plus construction department"led by construction manager Brian Neighbour"that was active from the build beginning.

Prodigium

One of the most impressive set builds and signature set piece for the movie was for the secret society called Prodigium. This set represented a hidden basement loft space under the Natural History Museum in London, one where Dr. Jekyll and his army of technicians could not only protect the world from the monsters, but protect the monsters from the world.

As the script for The Mummy evolved in pre-production, so did the Prodigium set. 'This set had to be scary, and then scarier," relays Alex Kurtzman." The end result was a two level, 15,000-square-foot set that felt ominous to anyone who entered.

The feel of Prodigium is rusty, worn, and halfway underground, so natural daylight can creep in. Hutman gives us a look inside the team's rationale: 'We wanted to convey a layer of state-of-the-art technology in Prodigium, but at the same time we wanted it to feel very makeshift. There is Roman London, medieval London, and modern Victorian London. The challenge was to bring all those into play."

On the bottom level of the Prodigium set were all the tools Jekyll's army needed to do their research on the captured monsters, in this case…Ahmanet.

Resting under the aged brick and metal in Prodigium were Biohazard tents for dissection, computers to monitor such key artifacts as the sarcophagus and dagger, and the circular torture chamber where Ahmanet sat painfully chained for observation and questioning. The director offers rationale for such barbarous treatment of a guest: 'In Prodigium, Jekyll injects Ahmanet with Mercury to debilitate her. Jenny has no idea of this betrayal, and one of the compelling things about this film"as the story progresses"is you never know who is lying to whom."

Alex Kurtzman commends that the princess never stopped being at the top of her game: 'The role for Sofia Boutella was very physical in the Prodigium. She was chained up day after day with her arms behind her back. She never complained once."

Game for all that came with the production, Sofia Boutella walks us through this scene's pivotal introduction to Nick and Ahmanet's bond: 'Because she has mind control, she makes Nick understand her language, but no one else can understand her. Ahmanet establishes that connection with Nick and isolates the others from that. That's also when she makes him empathise with her."

On the stage next to the Prodigium set was Jekyll's office set. His huge, lacquered desk and leather chair"along with the disturbing medical research tools proudly displayed in glass cases on the walls"and authentic anatomical artifacts left an eerie taste. Alex Kurtzman notes: 'You feel a strong sense of authority inside this lair of Jekyll's, and this very set is where the fight of the century takes place between Jekyll and Nick."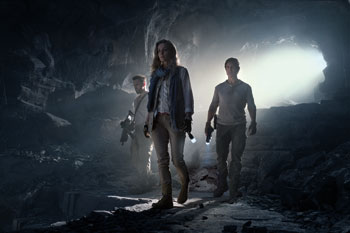 For his part, Russell Crowe appreciated that The Mummy production embraced, as he puts it, 'full-on, old-fashion film sets with soaring ceilings and the water coming out of the walls." He admits that it wasn't remotely hard to slip into character. 'It was brilliant. My kids visited while I was on the set, and they got the same breathtaking experience as I did walking onto it. The Prodigium and Jekyll's office were great space to work in; the art direction across the board on the film is amazing."

The Prodigium set offers one of the most intense fight scenes in The Mummy, and Russell Crowe and Tom Cruise were there to up their game. Describing the scene, Russell Crowe offers: 'Tom Cruise and I made a pact to really do something with our fight scene. There is a bit of martial arts, a bit of boxing, some wire work and a couple of rugby moves. There is a particular back-slam onto the desk that will rattle the theaters when you see it. Since Tom Cruise is such a supreme athlete, you always know he is going to come out of the gate at 100 miles per hour. You have to be on your best game, so you push a bit harder and go a little heavier."

Ahmanet's Haunts

The first Shepperton Studios-based set where film shot was on the studio back lot; there, the art department crafted a huge build of a decrepit pier. Here, we first see Ahmanet crawl out from her sarcophagus casing, and feed on her victims. This large-scale build was complete with a bridge, 70-foot abandoned ship, and a running body of water"one that emulates a nondescript part of the embankment on the Thames river.

Continuing along the Shepperton lot, the production ventured deep into the series of tomb sets needed to tell the story: The Antechamber, Cavern and Mercury Tomb. These tomb set environments needed to link together in the story, as the characters began their adventure in discovering the sarcophagus of Ahmanet. 'In our story, there is a drone missile strike above ground that opens up the desert floor, and what is revealed below is an ancient Egyptian tomb. This is the complete opposite of what the audience has just witnessed in the scene modern-day Iraq. Our characters"and the audience"are in disbelief as to why this tomb is 900 miles across the desert in the middle of nowhere?"

Before the reveal of the Mummy, the first level of the tomb set is the Cavern. Here, we see Nick, Vail and Jenny rappel down into the sink hole left by the firefight and explosion. 'These tomb sets are all about the first time they are revealed to the audiences and we begin to see what is below," says Hutman. 'The mystery asks that we go deeper and deeper underground is what makes this journey so exciting."

Our trio doesn't know what to expect as they discover the Antechamber set, complete with four, 16-foot warding statues, figures of a half canine/half man"'Anubis," an ancient Egyptian god associated with mummification, the underworld and the afterlife. A wall of hieroglyphics in the Antechamber tells Ahmanet's tragic story, and is eventually blown up so the threesome can enter the next level of the tomb.

The reveal and unearthing of the sarcophagus happens in the Mercury Tomb set. This eight-week build took hundreds of craftspersons to pull off. Indeed, this is where the coffin"strapped to the center by a snake chain"sits in a CGI pool of mercury. 'We wanted this set to set the tone for the whole movie," shares Hutman. 'It had to feel real, textural and gritty"like you were actually 1000 feet underground."

When you look at the Mercury Tomb set, it is difficult to believe the back side is wooded framework. Carpenters and plasterers made the stones, then the painters used many shades of grays"some matte and others shiny"to make the rocks look authentic. Supervising art director Walsh proudly states: 'We made molds from real rock quarry faces; we didn't try and sculpt them. They simply looked fantastic."

The greens department put the finishing touches on the set by systematically placing 30 tons of shale"which they had sourced from mines in North Wales" on top of the constructed set. On the day of filming, props and SFX added the finishing touches…by adding dust motes and cobwebs into the air.

As you the audience gets a closer look at the Mercury Tomb, they begin to see that it is less tomb and more prison. 'The Anubis statues face inward to make sure Ahmanet doesn't escape," offers Jon Hutman. 'Ahmanet has been locked away for thousands of years for a terrible crime, and no one was ever meant to find her. The Egyptians believes mercury was a powerful warding against evil, hence the sarcophagus floating in it."

Academy Award®-winning editor Paul Hirsch reflects on the choices the production made: 'There are a few scenes that are extraordinarily intricate in terms of the numbers of set-ups and angles with which we need to construct the scene. One of these is the Mercury Room, where the sarcophagus containing Ahmanet is first discovered."

Crusaders and Final Chambers One of the other huge builds on the Shepperton Stages was the equally impressive Crusaders Chamber, the catacombs where the knights are buried. This large-scale set, which was complete with a running waterfall and detail map of the old world, felt just as real as Ahmanet's supposed-eternal resting place. There was also a river running through it, and stone walls that look like they had crumbled with the passing of time.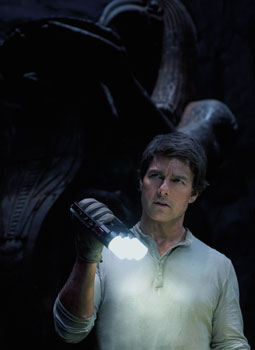 Head set painter Gary Crosby discusses that it required 60 painters to complete the work on the Crusaders Chamber set. 'It was massive. The pigments and chalks we used for realism, along with the intricately placed faux green and brown moss around the stone layers, took time and artistry by our team. But that is what will sell it as real to the audience. It was worth every second."

The ancient Egypt sets built on the stage included Ahmanet's Chamber, where the princess seduces Nick. The area then became the King's Chamber, and then was repurposed one more time to serve as the Mummification Chamber.

Set decorator Jille Azis echoes the proud feelings of much of the crew as she concludes this section: 'Ancient Egypt has been a real privilege to design because I love history and archeology. We wanted to create a new version of ancient Egypt…something fresh for the audience, and we worked with consultants to understand the detail of the period. For example, if you had a terra-cotta pot on set, they would tell you what would be stored inside this pot in ancient Egypt. In every scene"and even behind the scene"the detail is absolutely there."

Weightless Stunts: Cargo Plane Sequence and Zero G

All hell breaks loose when Ahmanet's sarcophagus is being flown from Iraq to London and ravens begin to crash thru the cockpit window. As one might imagine, things go downhill from there…and the plane begins to dive. Alex Kurtzman and Tom Cruise were vocal from the jump with special effects department head Dominic Tuohy that they wanted everything to happen for real; this Zero G stunt was no exception.

For The Mummy's pivotal plane-crash sequence, the cockpit action was shot on a stage at Shepperton Studios, while the VFX ravens were added digitally during post production. However, as soon as the sequence called for shooting the interior of the body of the plane during the crash, all movement was done practically, safely on stage.

'There is meticulous craftsmanship and attention to detail on our sets for this film," raves Alex Kurtzman. 'Every set tells a story and reveals something about the character- these sets are a gift for any filmmaker. I constantly walk on these sets and my jaw just hits the floor. This cargo plane set build is a huge artistic and engineering feat."

On stage S at Shepperton Studios, this huge 20-ton steel frame cargo plane set was constructed and mounted onto a hydraulic base…proving to be the most complex build for the production. This gimbal allowed for continuous rotation with the actors inside. Simultaneously, it provided a 15-degree tilt"front and back"to simulate take off and start of the crash.

This cargo plane set was built from the ground up by Tuohy and his team of 30. SFX began working on the plane build for 16 weeks, then began working with the stunts department. To accomplish this stunning feat of movie magic, there were skilled technicians drawing the rigs"as well as model makers, engineers, power technicians and senior technicians…many who have worked on Dominic's team for more than 30 years.

Tuohy underscores the pride the crew took in their work: 'We didn't want this stunt to look contrived. We wanted it to use physics and real time. As far as I am aware, this is the first time this has been done for a film, and we embraced that."

The first 20 feet of the plane matches an actual C130 plane, and the rest is the set. So that more effects and movement were possible, the plane set interior was made slightly bigger than a real plane that size.

As the plane had to go from a static position to a tumbling position, everything in the plane had to be re-created in rubber and foam. Cast would actually slide from one side of the plane set to the other as the SFX rig rotated at different speeds. Cannily, the SFX team could ramp up or slow down the tumbling speed…as well as the angle of the set with computers.

'We had to copy every single item in the C130 plane"from window frames to ladders to control boxes"and make them in rubber," reveals props master Dave Cheesman. 'The walls and floor were all rubber, as well, as the set dressing needed to bounce from side to side. That is all real, not CGI."

Supervising art director Walsh explains that matching an already existing environment and taking it one step further is a challenge on any set, much less one as expansive as the Zero Gravity set. 'In our research, we spoke to the Royal Air Force investigative plane-crash division to find out what the step-by-step logistics are when a plane crashes," he offers. 'It was just fascinating to try and replicate."

Tuohy offers that accomplishing this would take the efforts of scores of crew: 'Moving 20 tons is one thing, but stopping 20 tons is another. We had to do that safely and controlled. We used real physics as our tool, and you can't beat that. The rotation is to give the effect of Zero G."

Never been done before for a film, the production then introduced a real plane at Novespace headquarters, housed in Bordeaux, France, into the mix to complete and film this Zero G sequence.

At Novespace a real Airbus A310 aircraft was flown, with 40 cast and crew members inside to experience the Zero G effect. The cast crew did 16 parabolic flights within a two-hour period, twice a day over two days. For the stunt, the pilots enacted a total of 64 parabolas (repeated weightlessness sessions). Each parabola allowed for the filming of a key sequence in the scene.

The 20 seconds of weightlessness audiences will see on film leads the crash sequence, with Nick trying desperately to grab parachutes from the plane wall and pass one to Jenny. Each take filmed was unpredictable as the cast and crew floated weightless around the plane cabin…at the mercy of physics.

Again the interior of the set was all rubber, this time with obvious weight and safety restrictions for the in-flight journey. This real plane set was 10% less wide and 40% lower in height than the cargo plane set rig that was built on the studio stage.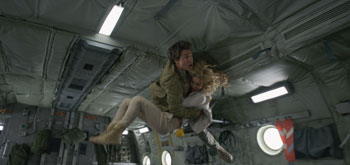 Wallis was ready and willing for the challenge: 'We did months and months of stunt training in padded rooms getting our bodies ready for this, to make sure you are supple"more like a dancer. That way, you can move in any which direction this rig and the actual Zero G may take you."

Tuohy concludes that the interplay between the Zero G flight and the cargo set had to be perfect. He ends: 'We wanted to keep everything as real as possible, so the trick is for us to try and do that seamlessly between the real Zero G flight and the physical SFX done on stage."

From England to Africa: Shooting Locations

The Mummy lensed in three countries"with its base of production back at Universal Studios in Los Angeles"and shot more than one million feet of film, which was Alex Kurtzman's and cinematographer Ben Seresin's preference from the beginning. 'One of the great joys has been shooting anamorphic for a truly wide and epic feel," says the director. 'It adds a classic look, just like shooting on actual film."

The DP similarly appreciates the challenges of the production: 'The process of shooting film is more interesting in that it has an impact on the methodology. There's something fantastic about the journey of discovery of the images that is interesting in film, as you don't see the results until the next day or so. That's a certain sort of magic that digital just doesn't have. It is mysterious and makes you work harder."

London, Waverly Abbey and Winterfold Woods

Alex Kurtzman felt that the incredible benefit of shooting on location in England is that the country is so rich with history. 'Our story journeys from the ancient desert to modern day," the director offers, 'and it was important to us that audiences to feel the journey of going from the past to the present. London as a city carries both."

Tom Cruise agrees with his director that the city is synonymous with the film: 'London is basically built on ancient burial grounds and tombs. I can't think of a better fit for the theme of this movie and the actual story."

In the Charing Cross tube station the cast and crew climbed many sub floors underground. As well, they would lens in the shafts of the subway system and the financial district on Cornhill Road as Ahmanet where conjured up the sand storm. Finally, the old Central St. Martins Art School became a morgue set where we discover Nick post-plane crash.

The magnitude of the production was not lost on the team. 'It was fascinating to shoot in the Financial District on a Sunday when it was largely deserted," reflects Sean Daniel. 'On a weekday, there are 350,000 people who come here to work. It's also the sign of the original Roman colony of Londinium. Under us were so many dead Romans, crusaders, and everyone else who ever fought over this territory. In the movie, they come to life in the final battle."

Among the many locations used in Central London included the 1857 Warrington Hotel Pub in Maida Vale, which was transformed to look like a pub in Oxford; in reality, it used to be a brothel.

For three days, the production was honored to lens at the London Natural History Museum (NHM). The Mummy filmed outside the main entrance, inside the main lobby, in the Mineral Room, and inside one of the basement rooms that contained actual specimens Charles Darwin discovered in the 19th century and labeled with his own handwriting.

It is difficult to believe, but there 25 million specimens in eight rooms inside the NHM. It was important to Alex Kurtzman that the set-decorations department add their own touch to the creature contents inside the specimen room. Says set decorator Azis: 'The specimen room was a huge challenge. We had to create specimens in jars that would look convincing. We bought plastic snakes and octopi"and created shrunken heads, creature arms, and a skull with fangs. Then, we hustled to make everything look like it had been aged in formaldehyde. We literally created 100 enormous specimen jars with objects that looked convincing, and mixed them up among the real-life specimens."

Curiously, the largest squid ever found, over 28 feet in length was housed in this NHM specimen room. Tom Cruise spotted it in a rehearsal on set, and asked it be featured in the film. Sean Daniel speaks for the cast and crew in offering that it was indeed one of their favorites: 'The specimen room is a great blend of our monster world and the real world of science."

On location the cast and crew also ventured to Waverly Abbey, an early 1700s English Heritage site. These grounds were closely monitored so that any additional build by production would not interfere with the century-old tussock in existence. Indeed, not one stake could be put in the ground without permission.

The art department built ruins to match the existing ones. Impressively, it was difficult to tell the old from the new. Aged to perfection, they blended seamlessly.

Part of this Waverly Abbey movie magic was possible with the artistic contribution from the greens department. They added trees, moss soil, and sod to the Waverly Abbey grounds to achieve a realistic effect and blend old and new.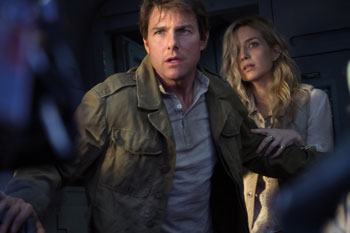 Another dynamic exterior location was Winterfold Woods, located about an hour from Shepperton Studios in Surrey. This is where the stunt sequence of the ambulance crash overturn was staged. In this scene, Ahmanet goes to attack Jenny and Nick, and an Ahmanet and Nick fight ensues.

Picture vehicle supervisor Graham Kelley explains the challenges in this riveting scene: 'For the ambulance crash, myself and my team of 11 guys"who all come from a motor-racing background and fabrication"turned the ambulance into a high-performance, off-road vehicle. We used three ambulances for the sequence, plus two to roll in the ravine"seven ambulances in total. The ravine cars were rigged so there was a lot of metal to protect the driver."

Namibia

It was important for the filmmakers that the opening action scenes that take place in Iraq feel real, without unnecessarily using a great deal CGI, therefore locations soon turned international. So the production traveled from the U.K. to Namibia in southeast Africa for two-and-a-half weeks of shooting.

'When you think of The Mummy you think of the desert and Lawrence of Arabia," says Alex Kurtzman. 'Namibia served as a double for ancient Egypt and modern-day Iraq. It's humbling when you look around and you are in the middle of absolute nowhere, but when you put a camera and actors in there, the world becomes real. It's an environment you can't create with CGI."

In Namibia, filmmakers replicated a drone attack on an Iraqi village, and also created Egyptian flashbacks and Nick's vision from the story. The production office and U.K. crew based in the beautiful coastal town of Swakopmund.

For Tom Cruise and Johnson the Namibia portion of the shoot was extraordinarily physical. They found themselves on the set Namibia running on rooftops while being shot at, and surfing on collapsing buildings. The logistics were meticulously planned atop sand dunes and mountainsides…with helicopters and planes in tow.

'We began building our sets in Cape Town, South Africa and then trucked them over to Namibia where they were set down in the middle of the desert," offers Namibia art director Jules Cook. 'From there, a huge work force kicked in to perfect pre-built, pre-designed, pre-fabricated set elements. Those were then attached to a scaffold structural system. It was mind-boggling to watch these empty sand dunes transform into our sets."

One of the highlights of Namibia was when the SFX department built a three-story high, collapsing-building rig in which the floor would begin to shake. Subsequently, Nick and Vail fell toward the sinkhole as the building collapses. It was amazing to watch, but equally as enthralling to witness this falling-building rig get reset and put back together for another take…in just minutes!

While on location in the country, the crew of Namibians, South Africans"along with the U.K.-based crew"grew to a thousand strong, by the time all of the local crew and vendors that were on board were factored in.

Production's main set in Namibia was the Iraq village set on Rossing Mountain, not far from the other shooting location of the stunning Sunrise Dunes and Phoenix Dunes. The landscapes in Namibia are unmatched anywhere else in the world, and the cast and crew of The Mummy were welcomed with open arms by the Namibian Film Commission and the local community.

Ancient to Modern: Makeup and Hair Design

The Mummy's makeup and hair designer, Lizzie Georgiou, and her team began their prep on the film five months before the beginning of principal photography. She found quite the collaborator in her director, commending:

'Alex has been great to work with, and we wanted to make him proud and make the make-up and hair look for the film feel different. We didn't want it to look like other films that have Egypt references, and this deserved something more cutting edge."

First off, she designed a handcrafted mummy make-up palette that would take the princess from her look in ancient Egypt all the way to today's London. 'Ahmanet has been through quite a lot in her lifetimes," says Lizzie Georgiou, 'and as part of our research we used a number of music videos for our inspiration"from artists such as FKA twigs."

The appearance of Ahmanet in her ancient Egypt flashbacks proved very important in the design of her hair and make-up. Says Lizzie Georgiou: 'We looked into Ahmanet's backstory and what part of Egypt she was in at what time. We looked toward what kind of symbols would have worked for her."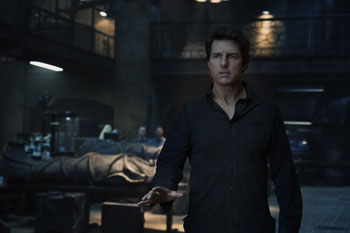 As Ahmanet slips deeper into her darker side, rune-style writing appears on more and more of her body. Her hand-drawn rune tattoos were individually placed one onto Boutella's face, and on her body a tattoo transfer was used. As one might imagine, it was a very time-consuming process, but the results were extraordinary. Upon close inspection, Ahmanet's facial tattoos are slightly raised on her skin, and look as if they have grown out of a painful, torturous existence.

The makeup process to create the princess could take anywhere from three to five hours. It was labor intensive and quite often the makeup team and Boutella would report for work at the hair and make-up trailer at 3 AM in the morning…just to be ready for the shooting call.

It was important to Lizzie Georgiou and her team to keep Ahmanet's look modern so they played with the hair styles as well, infusing a hipness to the wigs that could feel relevant and modern.

For the creation of Ahmanet's undead, Georgiou worked closely with the VFX department to make these zombies look skinny and gouged in. Explains the designer: 'We went out of our way to do different types of undead, all who would be living underneath London and dredged up from underground. They were so much fun to create as there were no limits. These creatures stand alongside Ahmanet as she comes back to life herself and brings others from the grave to help her."

Georgiou and her team wanted to keep the hair and makeup for archeologist Jenny true to form for an Egyptologist on the run. At the same time, her look gives audiences a view into her backstory. 'Jenny is intelligent and beautiful too," says the designer, 'and we wanted to bring that out by keeping with her gorgeous naturalism."

When it came the creation of the looks for each and every character, Georgiou's team left no stone unturned. When it came to a certain character's arachnid influence, all bets were off: Says Lizzie Georgiou: 'Vail's spider bite was fun to play with. We wanted to see how far we can could push that, and it's quite impactful."

Her principal student was quite appreciative of all the work. Lauds Boutella: 'What's so great about Lizzie Georgiou and her team and the magic they make happen is that they did something that was not quite the obvious, but at the same time made you travel. They bring us to ancient Egypt instantaneously. They made this era interesting and accurate, but yet not what's been done over and over again."

Completing the Transformation: Mummy Costumes and Jewelry Design

When it came to the costumes of The Mummy, it was vital to the production team that they not rely on tired tropes in the genre. Just as Alex Kurtzman and Lizzie Georgiou had agreed for makeup and hair, costume designer Penny Rose would make every effort to stay away from stereotypical ancient Egyptian costumes that had been seen on screen. Penny Rose offers: 'That is so unnatural, and we have made every effort to go for natural."

The legendary costume designer, who has worked on all of the films in the Pirates of the Caribbean series, likens the work from her team does to that of fashion shows. She explains: 'There, they make each garment up to 20 times before the catwalk version is approved. It started out that Ahmanet needed a huge amount of dresses, and now she is down to five dresses for the film."

Penny Rose would design the princess' look using illustrations and small maquettes, which would allow for a 3D experimentation of color and shape. The most important item to the costumer was that all dresses on the maquettes were made from exactly the same amount of material. This allowed Penny Rose to experiment how to wrap one piece of fabric to create Ahmanet's Egyptian dress looks.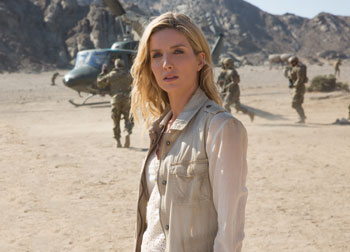 The designer reveals that it was Sofia Boutella's olive skin that dictated the chosen cream tones. 'We had to be careful because if they looked too much like an Oscar® gown, then they didn't look Egyptian," says Penny Rose. 'We did find a way to make long trains work, and it was stunning how fabulous they looked against the Namibian landscape on the sand dunes."

Penny Rose also assembled a fantastic in-house team at her wardrobe workshop that crafted Egyptian jewelry. By giving them references and inspirations she had researched during prep, she worked with her jewelers to make sure their creations appeared as if they were extraordinarily heavy. Yet, through the magic of moviemaking, they were light as air. She employed the same technique for all of the jewelry that was used for stunt work.

The costumer is the first to admit that creating the actual Mummy wardrobe was an enormous challenge. They knew that a fabric design was not practical for long-term wear and comfort on the set, so prosthetic make-up designer David White and his SMUFX (Special Make-Up Effects) team began to do what they do best…and designed a Mummy costume.

The SMUFX department came up with a clever idea that Ahmanet would have been mummified in her dress, with bandages wrapped over her as she was mummified alive. If you look closely, you can see the disintegration of the dress underneath the Mummy costumes bandages.

A few months prior to the beginning of principal photography, SMUFX began prepping Ahmanet's suit. They designed a two-piece mummy suit with a diagonal zip, one that was intricately constructed and sewn together with silicone and fabric bandages. Each bandage was hand-molded and made to look different than the others….needless, a very labor-intensive process. On the back of the suit a large spine protruded. Says White: 'We knew the skin tone of the suit couldn't be too green or grey, so we paid a great deal of attention to that."

To complete Ahmanet's transformation, SMUFX also made Mummy hands and feet, as well as blackened nails that would show the different stages of transformation and desiccation. To complete her look, Mummy accessories included subtle jewelry, such as a nose ring and snakelike earrings.

The SMUFX Workshop was constantly repairing Ahmanet's Mummy costumes and creating prosthetic replacements of hands and feet. Not just for Boutella, but also for her stunt doubles, it was a nonstop repair process to keep the Mummy costumes looking top notch. In sum, more than 30 Mummy suits were crafted for filming.

When it came to dressing Wallis as archeologist Jenny, Rose reveals: 'I insisted we didn't get silly and pop Jenny into a glamourous outfit. We are in an unglamorous field environment! Therefore, she is wearing a vest, equipment, and proper desert boots. Annabelle came up with vintage textile belt around her waist, and she has on very minimal jewelry."

With the rapidity of motion in the action-adventure, there was little opportunity for costume changes for Jenny. Still, costumes found a way to add a coat a third of the way through the film. Jenny then had one more change when her a reveal in her character's motivation occurs.

For Nick and Vail, although they work for the American army, they are actually thieves. Rose shares a bit of their wildness: 'They turn up at places and steal artifacts. These two lads are bad news, but they are also very brave and can go anywhere. As a result, these two are not in American army fatigues, but dressed in a combination of stolen bits and bobs from other armies"stuff they fancied."

Crowe as the well-educated and manipulative villain, Henry Jekyll, donned tailored Savile Row suits and was immaculately dressed head to toe. Likewise, his army, a group of approximately 80 Prodigium technicians, needed to feel as immaculately precise as their boss. To accomplish, Rose kept their outfits with clean lines"as well as grays, charcoals and blacks.

The costumer worked with her director to ensure there would be no one Prodigium uniform. Still, they needed something quasi-fashion quite-hip, according to Rose. 'Make no mistake, these people are killers," she gives. 'We came up with some unusual ways to wear their clothes, but these people are fighting machines. Depending on their work in the Prodigium lab, we tried to make them wear icy colors."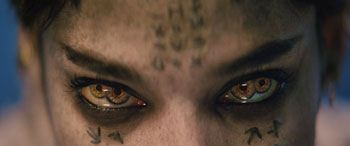 Sarcophagi and Hieroglyphs: Props of Ancient Egypt

As props master Cheesman and his 40-person prop team conduct research for the film, they would rely heavily upon the British Museum, which has the largest Egyptian collection of artifacts in the world outside of Cairo The prop team had been working on The Mummy for eight months prior to the cameras rolling. Skilled artists including sculptors, painters, carpenters, 3D designers, prop dressers, engineers, miniature painters, mold makers and many more worked round the clock to ready handcrafted items for production start.

It's impossible to mention props without discussing Ahmanet's sarcophagus, one of the most impressive ones made for the film. Measuring nine feet in length and four feet in height, the tomb was made in two pieces…so it could house Ahmanet's mummified body inside.

Naturally, the design of the sarcophagus evolved massively. 'We needed to take our time to develop a main prop like this," explains Cheesman. 'The first time you see the sarcophagus and our interpretation of Egyptian culture laid out in front of you, it is critical. In an instant, we had to allow the audience to translate dark and evil."

In making the sarcophagus, Cheesman and his team had to be mindful of all the different scenes in which the tomb was featured in"from inside the cargo plane and its suspension inside the Mercury tomb, to under the pier and being towed by a helicopter. As well, regular structural changes had to occur so the sarcophagus could be made lighter or more easily accessible inside. In sum, six unique sarcophagi were made in different materials from fiberglass to rubber.

To start the sculpt of the sarcophagus, the prop department began with the type of insulation foam that is used in a home. After carving, shaping and texturing, the tomb was painted. To finish the look, various techniques of wrapping in silicone"as well as coating in fiberglass"were conducted.

The result was a stunning, bronzed, aged two-piece sarcophagus that weighed 300 pounds. Of note, this was slight in weight compared to a real sarcophagus (which could weigh 1,000 tons). On the outside of the piece"in addition to the alarming open-mouthed face, and markings on the side that emulate the ribs of an animal"is the actual story of Ahmanet, which is told in hieroglyphics. The sarcophagus alone took more than 40 people to conceptualize and build, from the first concepts to the final bronze-realized version.

In addition to this hero fiberglass version of the sarcophagus, the rubber sarcophagus was made to be used for the stunt work inside the cargo plane. As well, other versions were constructed, including a heavier one that hangs from a helicopter in the film.

Remember, Ahmanet is a princess who had unimaginable family wealth thousands of years ago. Fit for royalty, her sarcophagus would have to be substantial in size and extraordinarily intricate. 'We spoke to a hieroglyphics expert who made a book of the story of Ahmanet in hieroglyphs," reveals Cheesman, 'and we put those panels on the sarcophagus. If you can read hieroglyphs, you will be there right alongside character Jenny as she reads the lid of the sarcophagus on the plane set and understands Ahmanet's history."

Inside the mercury-tomb set, the sarcophagus was held in place by a long, thick metallic-looking snake chain, which in reality was made of rubber. To create, the prop department cast a rubber mold on top of actual rope. Says Cheesman: 'We designed a two snake-faced look and made 720 feet of the rope, casting 15 feet at a time in a mold, and then painting it to look metal."

Impeccably researched, this snake chain and hundreds of other intricate items such as the dagger"as well as the ancient Book of the Dead"were sculpted from scratch for this film. As well, the rich London history was emulated, right down to the grave stones for the church set that was Waverly Abbey. Including tombs for the undead inside the Crusaders Chamber, to the coffins that rise from the ground during the London sandstorm, each item was handcrafted inside the prop workshop at Shepperton Studios.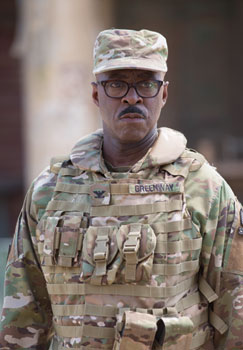 A Princess and Her Undead Army: VFX of the Film

Visual effects supervisor Erik Nash and his team from VFX expert vendor MPC in Toronto had their challenges cut out for them as they entered into the VFX making of The Mummy. Nash knew 5,000 year-old Ahmanet had to have a fresh look, and feel different from other monster movies so she could stand apart as the first female-led Mummy. Under Kurtzman's direction, the crew's a priori goal was to create a feature for the 21st century that is as iconic as the monster movies of the '30s and beyond.

Some tried-and-true movie tricks like skip framing, walking backwards and running the footage forward was the easy part. These cinematic sleight-of-hands had been implemented for decades, back to early cinema itself. Nash knew it would take a lot more complex techniques than that to do this right. 'From the get go, above all, Alex wanted realism," says Nash. 'Even though it is a Mummy movie, he wanted it completely ground in reality."

VFX created various stages of Ahmanet, who regenerates as she feeds…draining the life force from her victims and slowly taking human form once again. She evolves from an entirely created CGI skeletal force of skin and bones and bandages"when she is first unleashed from the sarcophagus"to a fully evolved human form as her emotions heighten and she achieves muscle mass.

Fortunately, for the amount of contortion work it would take to achieve these stages, the production had a trouper like Sofia Boutella in the title role. 'It helps having a very flexible actress like Sofia Boutella," says Nash, 'Because of her dance background, she can do things that most people can't…ones that look unearthly."

As we meet Ahmanet in her early stages of regeneration"as far as range of motion and how atrophied her body is"she is quite far removed from human form and needed to be purely digital. She is so withered and decayed in this state, that there is nothing the production team could do practically or photographically that they could retain.

For these early stages of Ahmanet as The Mummy, production either utilized Sofia Boutella in a motion-capture suit or relied upon a contortionist on set"also in a motion-capture suit"to film the unusual body movements of the Mummy in her 21st-century infancy.

By the time Ahmanet evolves to her final Mummy stages, there was little CGI augmentation. 'One of the real challenges is the extremes of Ahmanet are so far apart," states Nash, 'that we have to make a logical progression without adding huge leaps, ones in which the audience wouldn't recognize the Mummy from stage to stage. Our biggest VFX task"and a real tightrope walk"has been to make the steps between different developmental stages not so huge that you feel like you missed something. It had to be seamless."

In addition to the bulk of the work that CGI creators MPC handled out of their Vancouver office, ILM worked on Ahmanet's very early Mummy stages out of their VFX house. The Ahmanet Mummy look is a creative combination of makeup, wardrobe, prosthetic, and digital augmentation. Each evolving stage a different collaboration from the creatives on the film.

It wouldn't be a Mummy movie without an army of undead coming to take back the world from which they were prematurely erased. The undead in the film are fully digitally augmented by VFX…as the shops created multiple versions to make each zombie feel different from the next. Sunken ocular cavities, missing pieces of flesh (or limbs), gouged-out eyes, exposed bone, and other charming details make Ahmanet's army truly jarring.

The visual effects supervisor and his team discovered some curious factoids as the delved into the macabre or human anatomy and pathology. 'One of the things we have found by researching and looking at more corpses then we have ever cared to look at was that the first things that goes is the nose," grimaces Nash. 'We get a lot of mileage out of that. Also, because eyes are 80- to 90-percent liquid and dry up soon after death, you will notice most of the undead have no eyeballs."

It is of massive import to Nash and his team of CGI artists that moviegoers immediately realise none of these undead actors are just wearing masks. He explains the rationale: 'The reason we went for a hybrid approach of combining the practical make-up and CGI effects to create the undead is it that it gives Alex and the filmmakers something on set to direct and shoot. Then our augmentation takes it out of it just being someone in costume and makeup."

Audiences will be terrified by two types of undead in The Mummy. There are those who have been buried for hundreds of years and have been brought back to life by Ahmanet. Naturally, these corpses are the most decayed and broken down. The others are 'modern" desiccated undead who were alive moments prior, and then killed by the princess before she drained their bodily fluids.

The freshly killed were portrayed by actors who were also dancers who studied fascinating disorders to mirror those body motions for the screen. These movement performers researched diseases that atrophy the body, as well as the motions of shock victims, those whose body and mind connection were broken.

Along with all of the other VFX set enhancements and extensions from the Iraqi sink hole that Nick discovers"which were shot on location in Namibia"and the extended caverns that were shot and extended in The Mummy, there is additional VFX eye candy in store for audiences. The cast and crew's favorite is arguably the split-pupil concept. Explains Nash: 'This is something that Alex latched onto early on and is a trademark idea that runs throughout the movie. When Ahmanet crosses over to the dark side, her rebirth is signified by her dark pupils splitting."

Of course, the challenges of concentric pupils are that the actor's eyes had to be completely be replaced in VFX. This is extraordinarily tricky, as the eyes"complete with reflectivity and moisture and other subtle nuisances"must look shockingly alive. At the same time, the eye lines need to be maintained in both pupils, which is also a major creative obstacle for the team.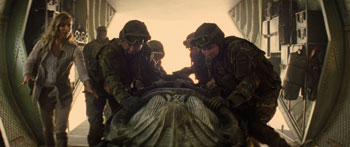 Another tremendous creative task for VFX was the tomb-discovery sequence in the film. As Nick and Vail rappel down into the sink hole, passing thru the various caves that have been accidentally unearthed, they discover Ahmanet's tomb…and potentially set off a chain of events that will destroy the world. Nash and his team had to link these environments seamlessly so that you believe this journey is real, until eventually you see the sarcophagus floating in a huge pool of mercury.

For a climactic scene in which Ahmanet unleashes a sandstorm in London and all glass turns to sand, production made its way to shoot inside the legendary Natural History Museum in London. During his stand-up interview in the museum, Nash, understandably is gobsmacked. 'Scope and majesty of this space is something you could never build on a sound stage. In the Natural History mineral room, all of the panes of glass are set to explode as Nick and Jenny make their escape out of the museum. It will look epic."

Finally, VFX vendor Double Negative was tasked with sequences that transform Namibia into modern-day Iraq, as well as creating the third act's London sandstorm.


The Mummy
Release Date: June 8th, 2017